Two years ago, 'Fordham Landing' was proposed as a massive redevelopment of the Harlem River Waterfront in The Bronx directly south of the University Heights Bridge at Fordham Road that would bring thousands of residential units to the area.
Now, the developer has filed plans for the first building in the development which would rise 17 stories at 320 W Fordham Road at the foot of the University Heights Bridge with 602 residential units spread across 582,122 square feet.
And this is just the beginning for the development.
Originally planned as a 2,800 residential unit development that would include a hotel and an upgraded Metro North Station at University Heights, the project has been scaled down to 2,400 units and a price tag of $2 billion rather than the original $3.5 billion original estimate.
The proposed development would spread across 30 acres on the Harlem River Waterfront and include half a million square feet of office space and 100,000 square feet of community space according to Crain's.
Construction is expected to begin in late 2022 with an estimated completion time around 2024-2025 for the first building. 30% of the 602 units will be set aside as "affordable" meaning that this development will be market rate and not targeted at the local, existing population in the surrounding area.
While construction for the initial residential tower at 320 W Fordham Road does not require city approval, the remainder of the development requires zoning changes so plan on this development taking a considerable amount of time to be completed.
With a $2 billion price tag, Fordham Landing will dwarf the South Bronx's Bankside which is currently the borough's most expensive development costing just shy of $1 billion. That development, which is almost halfway complete, will bring 1,350 units of luxury housing to the South Bronx Waterfront at the foot of the Third Avenue Bridge.
As proposed, it would also be the largest development in New York City since Hudson Yards on Manhattan's West Side and it's this very comparison that brings concerns to what this may do to the area.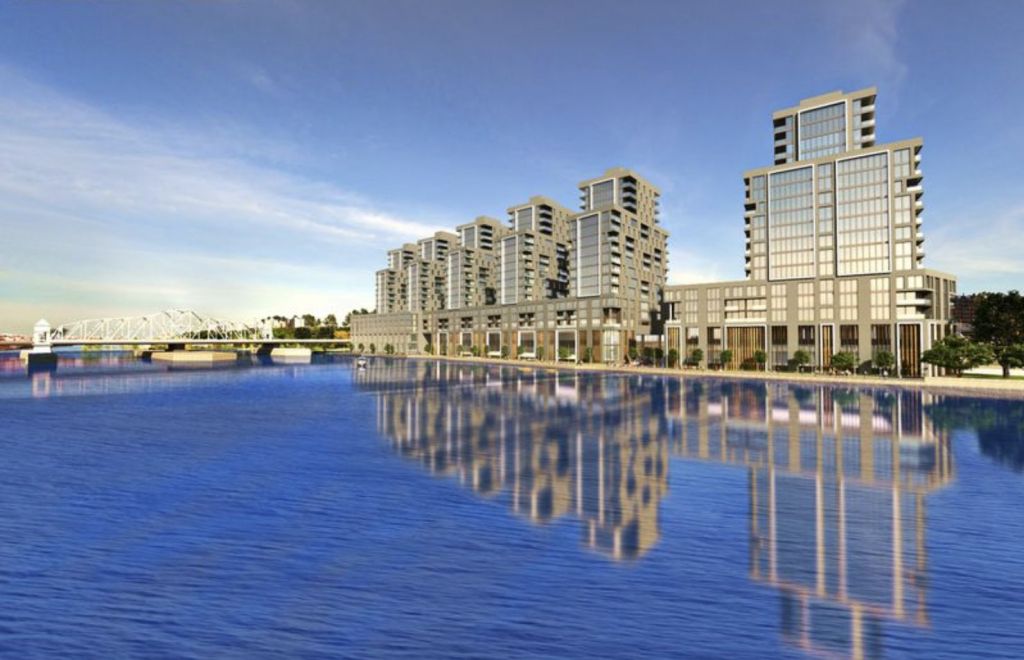 The proposed development is located in Bronx Community Board 7 where 27.4% of residents are below the NYC Poverty Line and only 16.6% have earned a bachelor's degree or higher.
As of last year, Community Board 7 was listed second in New York City as the area with the greatest risk to affordable housing where 65.8% of residents are severely rent-burdened paying more than 30% of their income in rent alone.
Of the roughly 2,400 units that are proposed for this development, 30% would be set aside as affordable housing or roughly 720 units.
Luxury housing on the waterfront will not help improve these conditions for existing residents but will only put more pressure on their already precarious situation. We've seen how this plays out across other neighborhoods in New York City and it seems that University Heights' fate will now face the same.