THE HUB—A Starbucks location that opened in The Bronx's oldest shopping district has closed after less than two years in business.
For years, local residents and area employees clamored for the coffee giant to open in the area.
In the summer of 2019, after several months of negotiations, the coffee giant had signed a lease at 383 E 149th Street just steps from the 3rd Avenue and 149th Street station on the 2 and 5 line as well as The Bronx's busiest intersection.
The store opened a few months later but many complained about the lack of indoor seating which apparently was set up that way in order to keep out the homeless in the area that are suffering from addiction.
Then, less than a year later, the coronavirus pandemic hit and by March of last year, pedestrian traffic came to a virtual standstill as non-essential businesses closed with the shutdown orders issued by the governor to help slow the tide of COVID-19 Infections.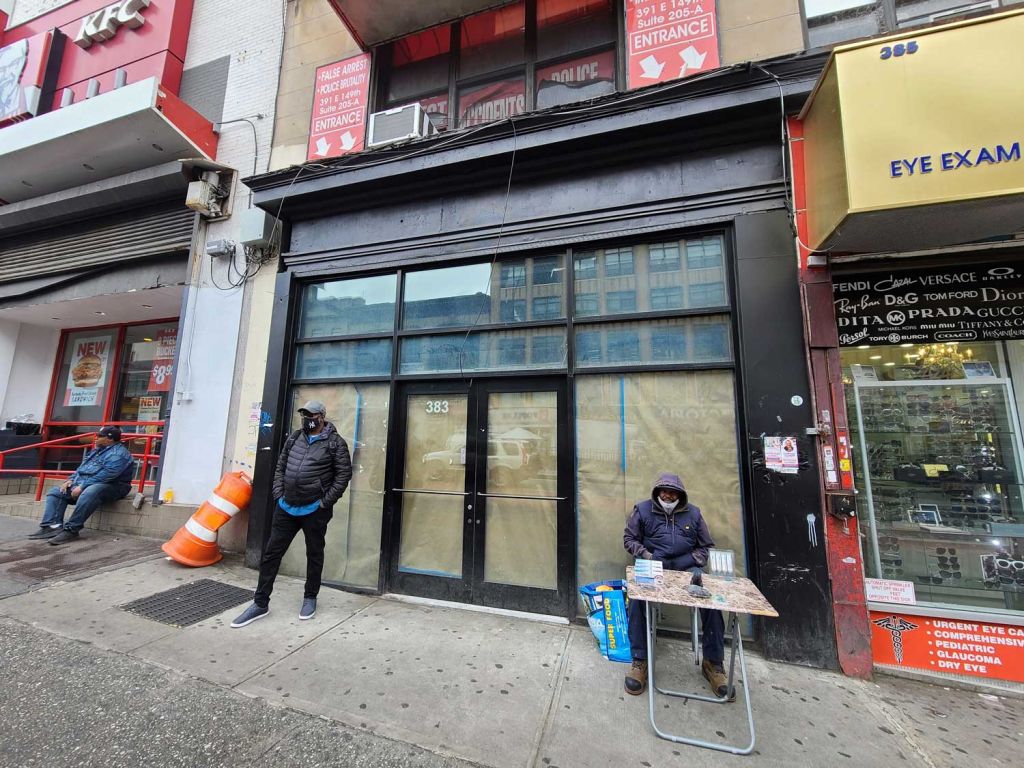 At some point during the early months of the pandemic, Starbucks re-opened for pick up orders only but then closed down again never to reopen its doors.
The store was the second to open in the Melrose neighborhood with the first being at 161st Street next to the Concourse Plaza Shopping Center which still remains open.
Many feared that a Starbucks opening at The Hub (including Welcome2TheBronx) would serve to only hasten the gentrification of the area but it seems under the current economy and conditions, as a result of the pandemic, not even the renowned coffee house could survive the neighborhood.
So where will area residents get their café now?
Where they always have like the many small businesses such as bodegas and delis and bakeries like Capri where you can get freshly baked goods.
But coffee lovers and those who like cafés need not despair.
Taste of The Bronx Café is scheduled to open some time this year just two blocks over.
The popular subscription box and pop-up market celebrating the best of the borough is getting a brick and mortar cafe at La Central, the new massive affordable housing development in The Hub.
The physical space, located on Westchester Avenue and Brook, will be a collaboration between Bronx brothers Anthony Ramirez II and Paul Ramirez of From The Bronx and the Bronx Beer Hall, who together have been running Bronx-based businesses for the past 15 years, and Rebecca Scott, founder of Bronx-based Sustainable Snacks which promotes public health through better snacking and makes their products available and a lower price point for The Bronx.
We won't personally cry over a Starbucks closing. Better them than one of our local mom and pop shops.