Taste of The Bronx, the popular subscription box and pop-up market celebrating the best of the borough is getting a brick and mortar cafe in the South Bronx at La Central, the new massive affordable housing development in Melrose at The Hub.
The physical space, located on Westchester Avenue and Brook, will be a collaboration between Bronx brothers Anthony Ramirez II and Paul Ramirez of From The Bronx and the Bronx Beer Hall, who together have been running Bronx-based businesses for the past 15 years, and Rebecca Scott, founder of Bronx-based Sustainable Snacks which promotes public health through better snacking and makes their products available and a lower price point for The Bronx.
According to Scott, the cafe will have a healthy menu influenced by the borough and have a healthy twist. She also added that they will be holding cooking and nutrition classes as well as part of their mission.
But it won't just be Taste of The Bronx providing the food.
"Where actually going to have a rotating food vendor that shares the food space with us 3 months at a time", said Rebecca Scott in an interview with Welcome2TheBronx.
She added, "In that regard we can help budding Bronx chefs launch their food brand rather openining their own brick and mortar."
Anthony emphasized that it's a way for budding small food businesses to test out their concepts to see if it would work without having to commit to an actual physical space which is not only costly but also difficult to get traditional funding as Paul Ramirez noted that lenders often want to see a model that is gonna prove successful.
"If It works then they have the opportunity to move onto bigger and greener pastures and if it doesn't, they can at least have the opportunity to retool their concept." said Anthony.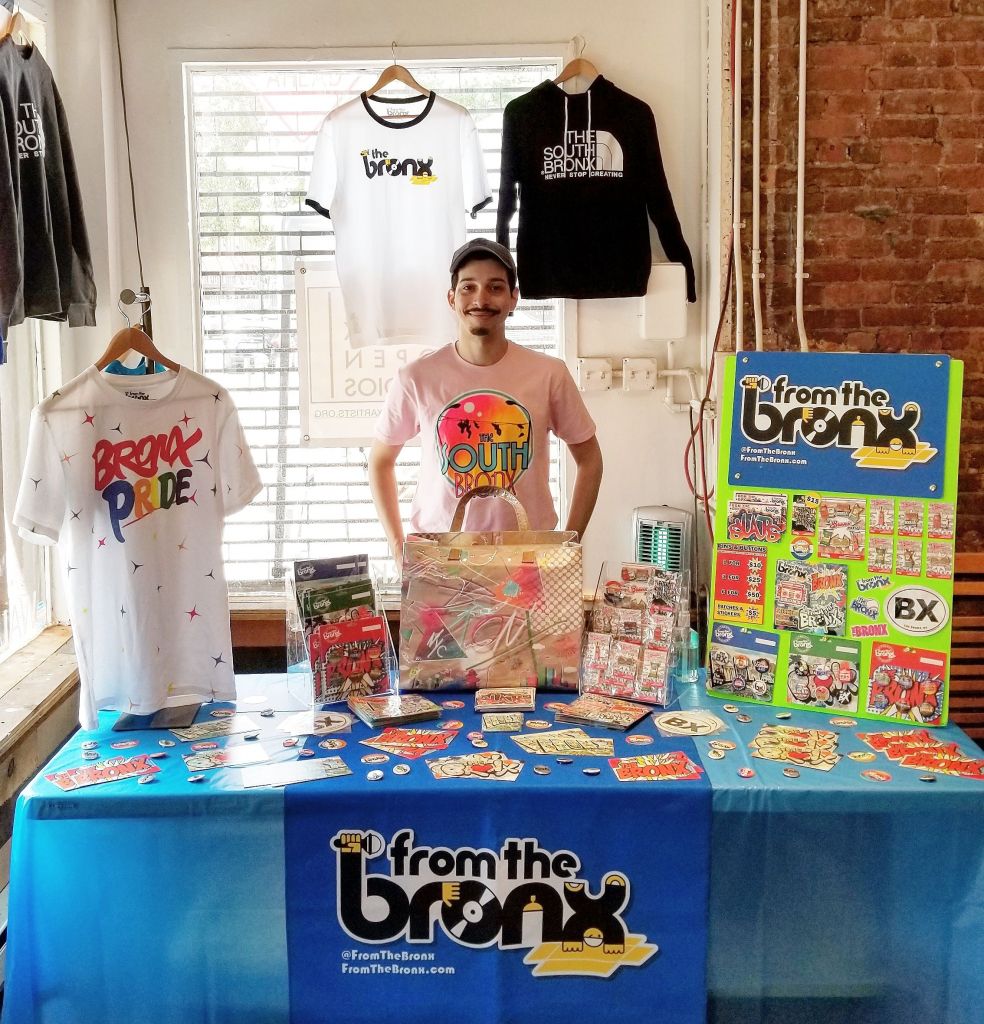 The space will also serve as a brick and mortar shop for the Bronx vendors Taste of The Bronx features in their subscription boxes and pop-up markets.
Taste of The Bronx will also be a space for events like live music, and yes, open- mic poetry too and if folks aren't in the mood for coffee or tea they can always order some alcohol as they will be obtaining a liquor license to serve beer and wine.
The team also acknowledged the challenges of signing a lease in the middle of a pandemic and to an uncertain future due to the crisis. Although they are aiming to open by late Spring, there is no way to tell what that will look like if restrictions are still in place for businesses then.
Anthony also jokingly admitted they're crazy for embarking on this journey at this time but they're also confident in their brand and experience of brand-building for almost two decades.
In a statement to Welcome2TheBronx, Anthony Ramirez II said, "Taste of The Bronx Cafe is a community focused cafe that will offer an assortment of healthy food options in a safe and inclusive environment."
It's through that community focus that their past and current ventures have been successful in creating spaces for the community and by BEING from the community, unlike a random national chain that may decide to open a generically stale space with zero input from the neighborhoods they infiltrate.
And the space aims to truly celebrate the best of our borough as he added, "As with all things Taste of The Bronx, the goal of the cafe is to celebrate and elevate The Bronx! The Taste of The Bronx Cafe will represent the best the borough has to offer while filling a gap in The South Bronx's food landscape."
The cafe will be joining BronxNet, a massive 50,000 square foot YMCA, an organic food market, and a Mexican restaurant at La Central, all which are scheduled to open sometime next year along with almost 500 apartments filled with new residents and families that will be moving into the development.
It is a rare feat for a new construction development of this size to have most of its commercial spaces leased and let alone in the middle of a pandemic before construction is completed. Hudson Companies, who's developing La Central, recently announced that almost 90% of its retail spaces in this phase are leased.
Many new construction development in The Bronx have vacant spaces for months and even years long after construction is complete and residents have moved in.
Once completed, La Central will have almost 1,000 apartments spread across 5 buildings making it one of the largest affordable housing developments in the South Bronx and is conveniently located at The Hub and 1 block away from the 2 and 5 train at the 3rd Avenue and 149th Street Station and is served by multiple bus lines.
When Taste of The Bronx is finally up and running, it will be easily accessible to many parts of the borough and not just the immediate area.
The area deserves a good, decent cafe that understands the area and The Bronx and it's been something many residents have asked for and it looks like they'll finally get their wish.