April 12, 2023
An Open Letter to Speaker Heastie: Pass Sammy's Law in the Budget
We have lost children, siblings, spouses, parents or other loved ones to traffic violence. We had expected to see them reach life's milestones and graduate from school, discover love, get married, have children of their own, or be at our sides as we grew old. We have suffered life-altering injuries. All of us will never be the same. We are all Bronx residents and/or people whose crash happened here. We are tied to this borough, and we are looking to your leadership to give New York City control over our speed limits by supporting the inclusion of Sammy's Law in this state budget.
In 2022, 16 children were killed by traffic crashes in New York City. It was a nightmare year, and the worst we have seen since Vision Zero was launched in 2014. Traffic crashes remain the number one injury-related killer of children in New York state. Between 2019 and 2020, nearly twice as many children under 18 were killed by motor vehicle traffic as were killed by firearms.
Sammy's Law will save lives all over the city, but we particularly need this in the Bronx.
The Bronx is the only borough where traffic violence has gotten progressively worse since the COVID-19 pandemic began. In 2022, 57 people lost their lives from crashes, up from 28 in 2019. Cyclist injuries are up 28% in 2023 so far. And in the last five years in Assembly District 83, eight pedestrians and five motorists have been killed, and 3,995 people have been injured.
We know that speeding is a major factor in four out of five crashes that kill people in cars, and even slight reductions in a driver's speed drastically reduce fatal pedestrian crashes – for every one mph reduction in driving speed, fatal pedestrian crashes fall by 17%. Recently, Seattle lowered their speed limit to 20 mph on residential streets and all crashes fell by as much as 20%.
Not only is this policy a moral imperative, it is also very popular. An Emerson College poll found that 68% of New York City voters support lowering the speed limit to 20 mph on residential streets near their homes, and 72% want the City to have authority to set its own speed limits.
You can save lives and prevent more families from experiencing the pain that we have suffered. Please use the power you have to pass Sammy's Law in the state budget. With support from the governor, state senate, majority of the city council, and from Mayor Adams, all eyes are now on the Assembly to get this over the finish line.
Sincerely,
Nickya Whittington 
Mother of Shavone Bethea 
Shavone was killed on Webster Avenue & E. 184 St.
Belkys Rivera 
Mother of Josbel Rivera 
Josbel was killed on Mosholu Parkway 
Clarita Baion  
Serious Crash Survivor 
Lives in the Bronx
David Shephard
Fiancée to Sonia Powell
Sonia was killed on Baychester Ave
Tom Proctor and Sandra Voss  Brother and Sister-in-Law of 
Charlie Proctor 
Lives in the Bronx 
Sofia Russo 
Mother of Ariel Russo
Ariel was killed on Amsterdam Avenue 
Lives in the Bronx

Craig Sachs
Serious Crash Survivor
Crash occurred on Johnson Avenue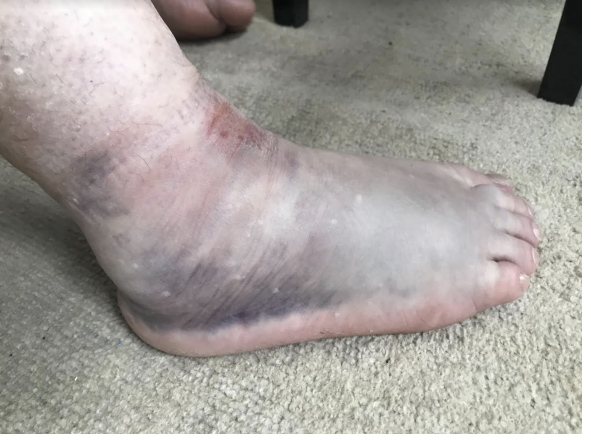 Irma Rosenblatt  
Daughter of Ida Rosenblatt  
Ida was killed on Netherland Ave. & W. 232 St.
Evelyn Cancel 
Mother of Dante Curry
Dante was killed on Wales Ave. at 147th St. 
John Santiago 
Serious Crash Survivor
Lives in the Bronx 

Marla Fisher, MD 
Serious Crash Survivor 
Crash occurred on Castle Hill Ave. & Westchester Ave

Christian Pellerano 
Serious Crash Survivor
Crash at Grand Concourse and Burnside, Lives in the Bronx
.