Bronxites and residents across New York City and even New Jersey were awoken by a loud, ground-shaking boom this morning around 6AM.
Many residents were caught off guard given the fact that thunderstorms weren't in the forecast, just rain, especially given the fact that many were still sleeping snuggly in their beds.
But why did the thunder sound so loud and why could you even feel the vibrations in the ground?
The answer, according to local meteorologists, is a weather phenomenon known as a thermal inversion.
This happens when warm air traps cold air directly below it and causes the thunder to reverberate, or echo, across the landscape, much like being trapped inside a dome or a bell when it rings.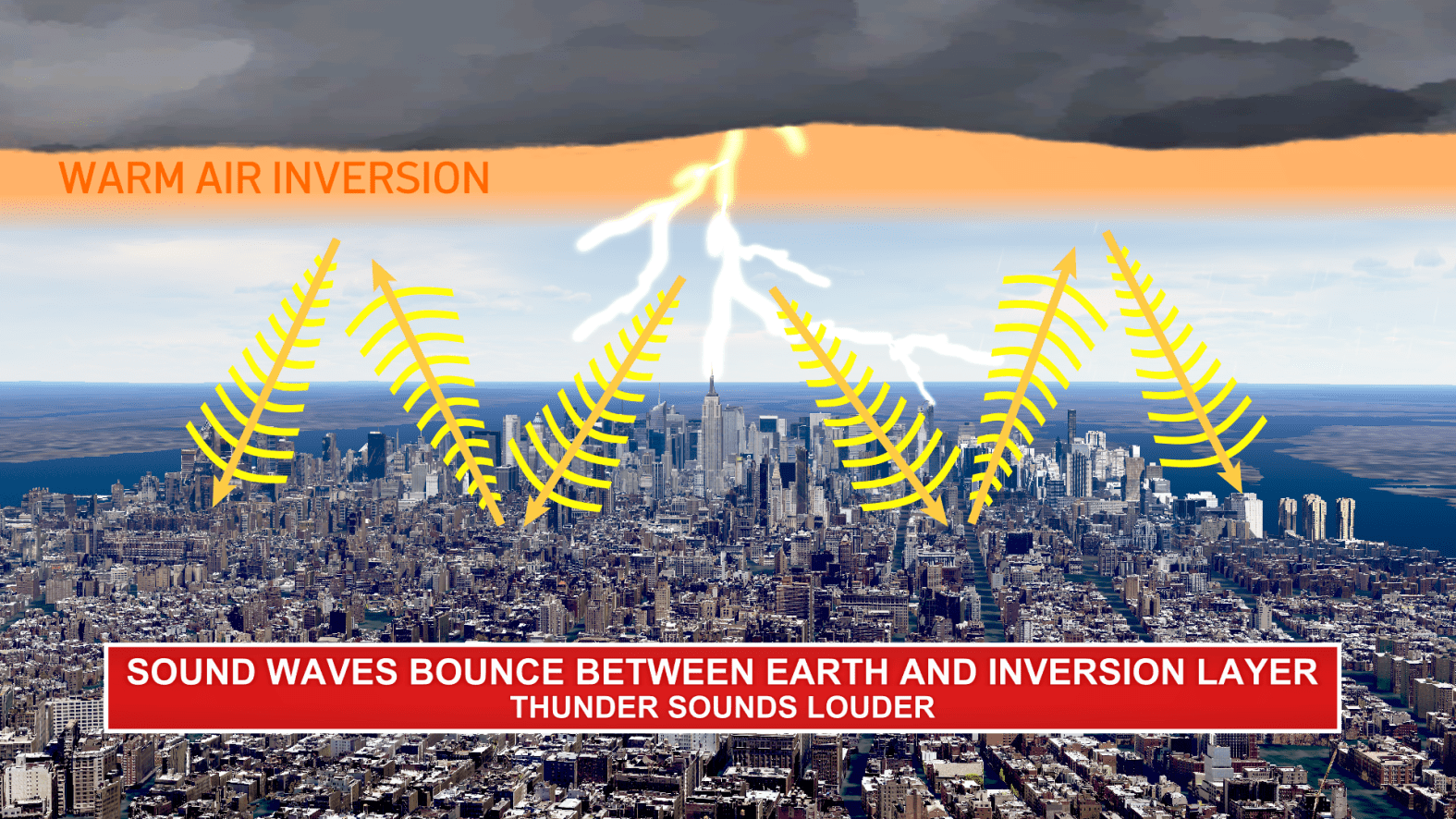 Gothamist writes:
"While inversion itself isn't terribly uncommon, a range of factors, including its placement and the slow-moving thunderstorm, combined to make the experience memorable for many.
"It probably happens a few times a year, but when it happens over a major metropolitan area like New York City, it seems a little more unusual," said Dominick Ramunni, a meteorologist with the National Weather Service."
I was fast asleep when the intense roaring and vibrations from it woke me up from my deep slumber and my three cats, who rarely are bothered by weather events, ran for cover in a panic which sent me into a panic wondering what exactly had happened.
Once I realized it was thunder, I soon went back to sleep.
Anyway, let's hope we don't have more of these rare events in NYC.