Several years ago, newer developments in the South Bronx, particularly in the Port Morris and Mott Haven area, were renting luxury apartments with rents as high as just over $4,000 for four bedrooms over at the Clocktower expansion along Bruckner Boulevard.
Now, leasing has begun at Bankside, the South Bronx's largest luxury development and most expensive development of its kind in recent history, with rents above $5,000 for just two-bedroom units with studios starting just under $3,000.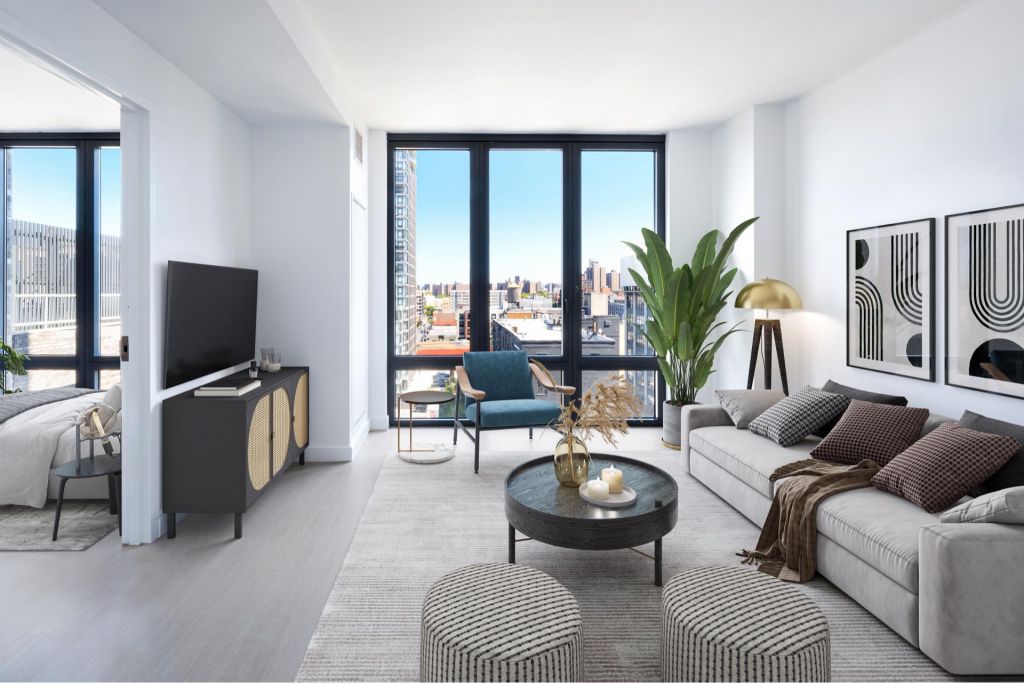 There's even a 3 bedroom, 2 bathroom unit with a terrace on the 18th floor renting for a whopping $7,334.
And all of this is happening in one of the lowest income neighborhoods in the poorest congressional district in America.
Located at 2401 Third Avenue at the foot of the Third Avenue Bridge, Third at Bankside, once complete, will be a seven-building, 1,350 unit luxury development on the South Bronx's Harlem River waterfront.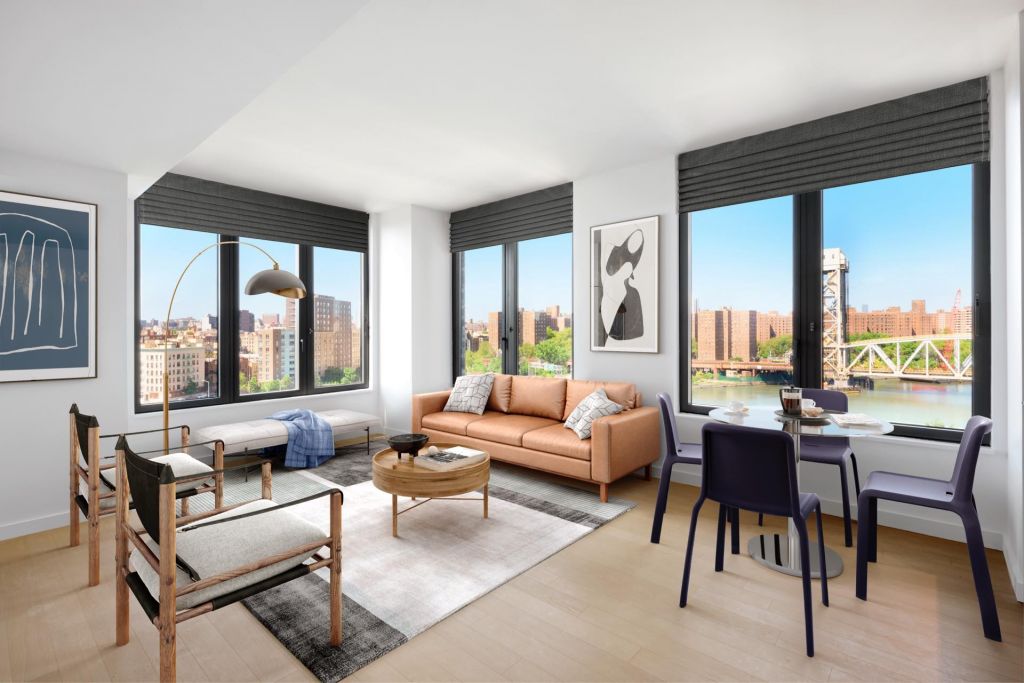 The luxury development features amenities like an outdoor pool deck with terrace and grilling stations, a co-working lounge, multiple resident lounges, keyless entry, and even pet care.
Apartments come fully equipped with washers and dryers, dishwashers, and an array of high-end finishes.
But is it worth the price tag?
Absolutely not. For the price of these apartments, you can rent and stay in Manhattan and enjoy the local amenities you'd come to expect for such prices.
There are hundreds of apartments listed in Manhattan in areas like Chelsea, the West Village, Upper East and Upper West sides for the same price you'll pay at Bankside and while yes, the development is on the waterfront and everything is brand spanking new, you have to cross under a highway just to get to the nearest subway which isn't as proximate as the advertisements would like you to believe.
And as mentioned before, the area doesn't have the local stores and amenities you would expect for that price tag like tons of cafes, restaurants, gyms, etc.
Adding insult to injury, 134 units at the first phase of the development have been set aside as "affordable" and a lottery has been launched for them with rents starting at $1,795 for studios and as high as $2,900 for two-bedroom units, making a mockery of the affordable housing program, especially when the income requirement for the latter apartment starts at $99,429 per year in an area where the median household income is $25,074 and per capita income is just $17,719.
These rents are far from affordable and are not for those who need them the most.
Only time will tell if people will be willing to forsake the safety of their trendy Manhattan, Brooklyn, and Long Island City for the South Bronx and pay the same money in an area that is still struggling with one of the highest crime rates in New York City.
As of 2021, the 40th precinct where the development is located, recorded 17 murders, one of the highest numbers in The Bronx, and over 700 assaults and over 400 robberies, a rate that is almost three times of many Manhattan precincts south of 96th Street.
There's no denying that residents of the South Bronx deserve better amenities and quality of life but constructing luxury is not the path forward for existing residents.