With winter in full swing and recent brutal temperatures battering the city, many in The Bronx are feeling its impact more than others across the city.
In fact, the situation is so extreme that The Bronx, to date, has registered more heat complaints than any other borough in New York City by a large margin.
According to a new report released by RentHop, The Bronx has 17 out of the top 20 neighborhoods with the most heat-related complaints in the city from October 1st, 2021, when the official "Heat Season" began, up until January 19th which translates to 85% of the list.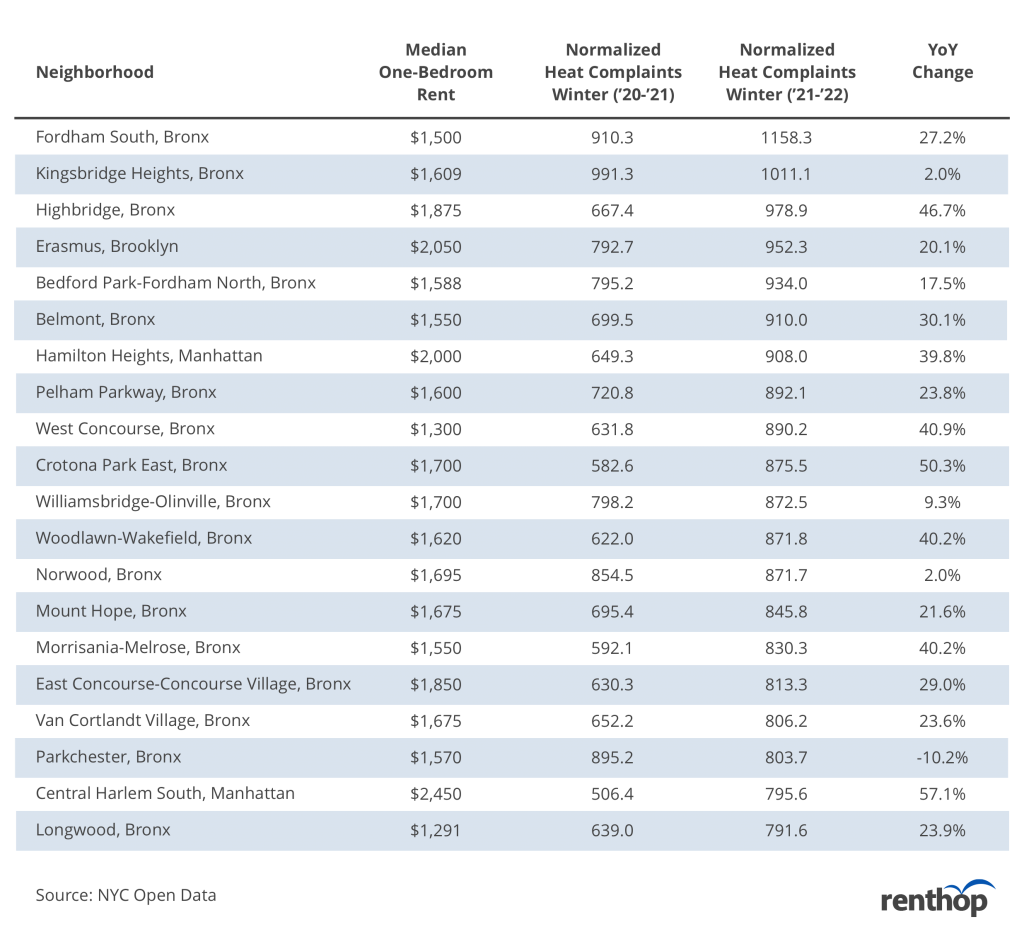 Topping the list of the neighborhood with the most complaints is Fordham with 1,158.3 complaints per 10,000 residents logged since October 1st and accounting for a 27.2% increase from the prior year.
While the majority of the 17 Bronx neighborhoods in the top 20 list are in the West Bronx, there are a number of East Bronx neighborhoods like Parkchester, Pelham Parkway, and Williamsbridge.
And it's not just the top 20 neighborhoods with the most heat complaints dominated by The Bronx as per 311 data but the borough also has the most buildings on the top 20 worst-offenders list.
Leading the list is 2176 Tiebout Avenue in Fordham with 82 unique complaints and a total of 1,403 complaints so far as of January 19, 2022.
Meanwhile, while not on the top 20 list, the Schuylerville, Throggs Neck, and Edgewater Park saw a 66.1% increase in complaints over last year placing it in the 20th spot for neighborhoods that saw the largest year-to-year increase.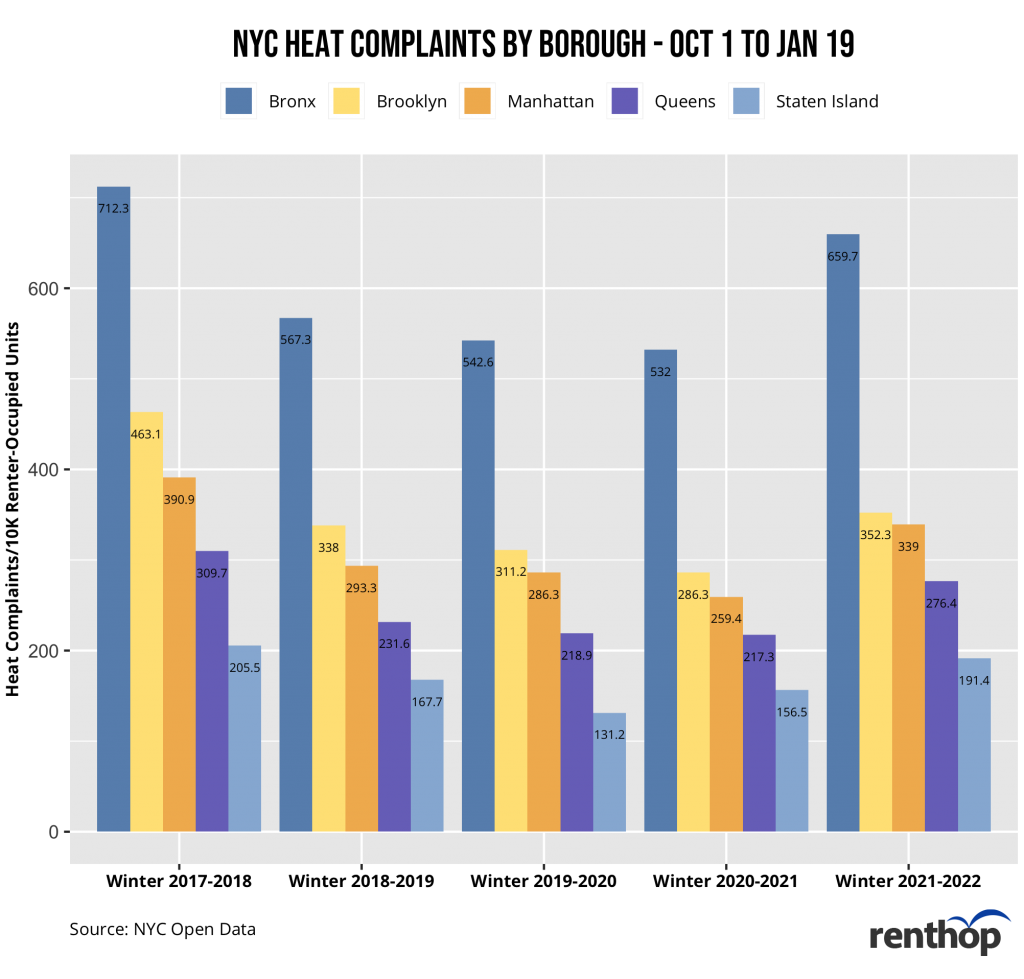 All of this comes at the heels of New York City's deadliest fire which claimed the lives of 17 Bronxites as a result of inadequate heat resulting in tenants being forced to use dangerous space heaters.
During the heating season which begins on October 1st and ends on May 31st, landlords are required to maintain indoor temperatures at least 68 degrees Fahrenheit between 6:00 AM and 10:00 PM if the outdoor temperatures drop below 55 degrees and at least 62 degrees between 10:00 PM and 6:00 AM regardless of the outdoor temperatures.
Many landlords skirt this requirement by placing sensors in various places around a building but rarely measure temperatures within actual apartments and living spaces.
In low-income neighborhoods, especially predominately occupied by people of color, this often results in colder apartments pushing residents desperate for heat to use dangerous methods such as space heaters.
Landlords must be held accountable and provide adequate heating to each apartment. No one should be left to freeze in the winter due to landlord neglect.