MELROSE—When it opened in the summer of 2017, Porto Salvo quickly became a neighborhood favorite and gathering place for both locals and those who work in the neighborhood.
While the South Bronx had its share of Italian restaurants that have been around for decades, Porto Salvo quickly stood out with its menu not so much focusing on Italian American cuisine but on continental Italian food as you would have if you were in Italy.
Couple that with an excellent wine bar and a slate of tasty cocktails and you quickly understand why this is such a popular place to gather.
The menu is heavily influenced by owner and chef, Luigi Ghidetti's hometown of Terracina, Italy nestled on the coast between Rome and Naples. Growing up on the coast, you soon understand why the restaurant has a nautical feel to it including its menu.
From favorites like the branzino al vino bianco or the whole branzino roasted for those hungry enough to eat an entire fish to the caciucco, a Tuscan-inspired seafood stew, there are enough tasty dishes that you'll want to try them all.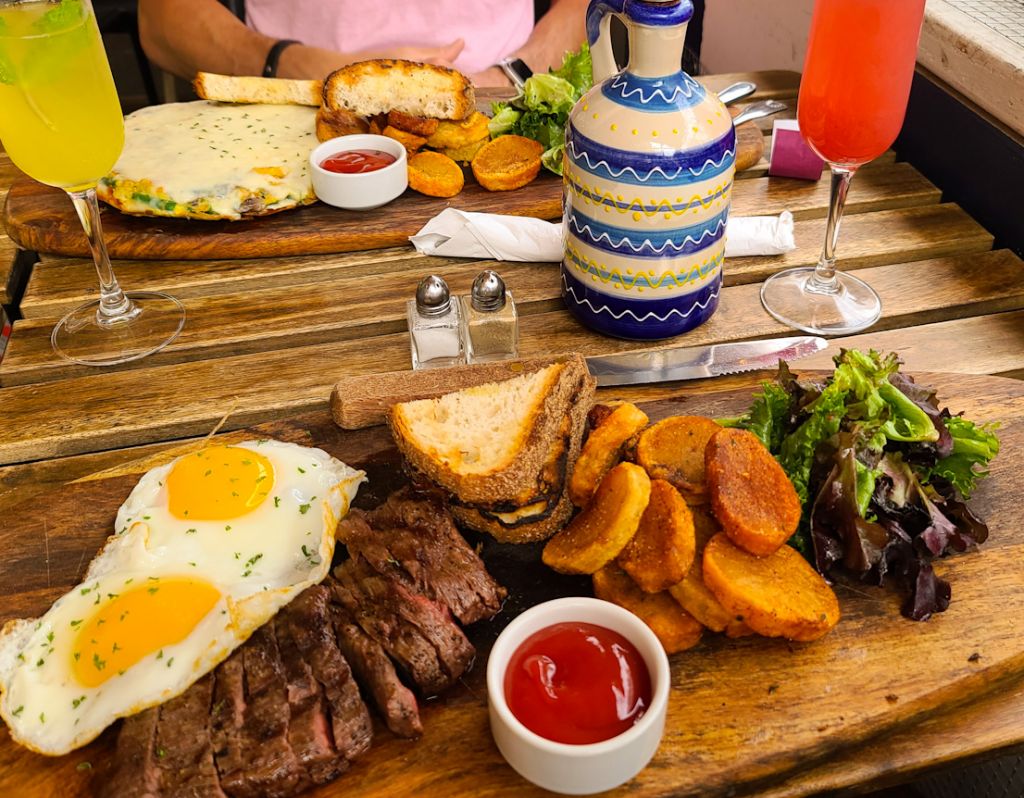 And even better, they're open on Saturdays and Sundays for brunch where you can snag five different types of Italian-inspired omelets, steak and eggs, waffles and fresh fruits, chocolate pancakes, or a bunch of other tasty brunch classics.
Check out the excellent video below and if you haven't checked them out, head over to Porto Salvo at 424 E 161st Street between Melrose and Elton Avenues.