A brand new affordable housing development in the Morris Heights section of The Bronx is now accepting applications for sixty of its units.
Called Jerome Avenue Apartments, the development is located at 1769 Jerome Avenue at 176th Street, directly in front of the 176th Street Station on the 4 line, and is yet another development made possible by the massive Jerome Avenue Rezoning which was approved back in 2018.
The brand new 16 story development replaced a one-story building that previously occupied the lot before it was demolished.
Jerome Avenue Apartments has a range of amenities like bike storage rooms, air conditioning, hardwood floors, an in-building gym, recreation room, outdoor terrace, security cameras and security guards, as well as a shared laundry room.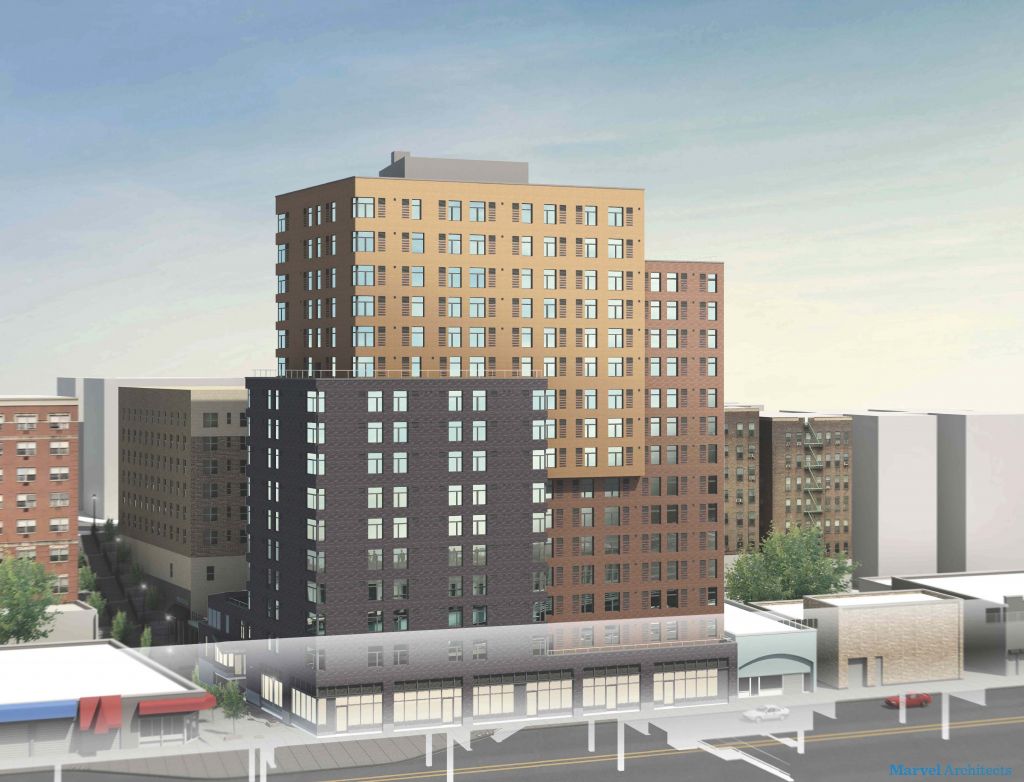 Available units via New York City's affordable housing program are targeted towards households making either 60 or 80% of the Area Median Income.
At the 60% range, depending on household size, there are 16 studio units available at $947 a month for household incomes ranging from $34,972 to $57,300; 3 one-bedroom units at $1,192 a month for household incomes ranging from $43,715 to $64,440; 15 two-bedroom units at $1,420 a month for household incomes ranging from $52,423 to $77,340; and 1 three-bedroom unit at $1,420 for household incomes ranging from $60,583 to $88,800.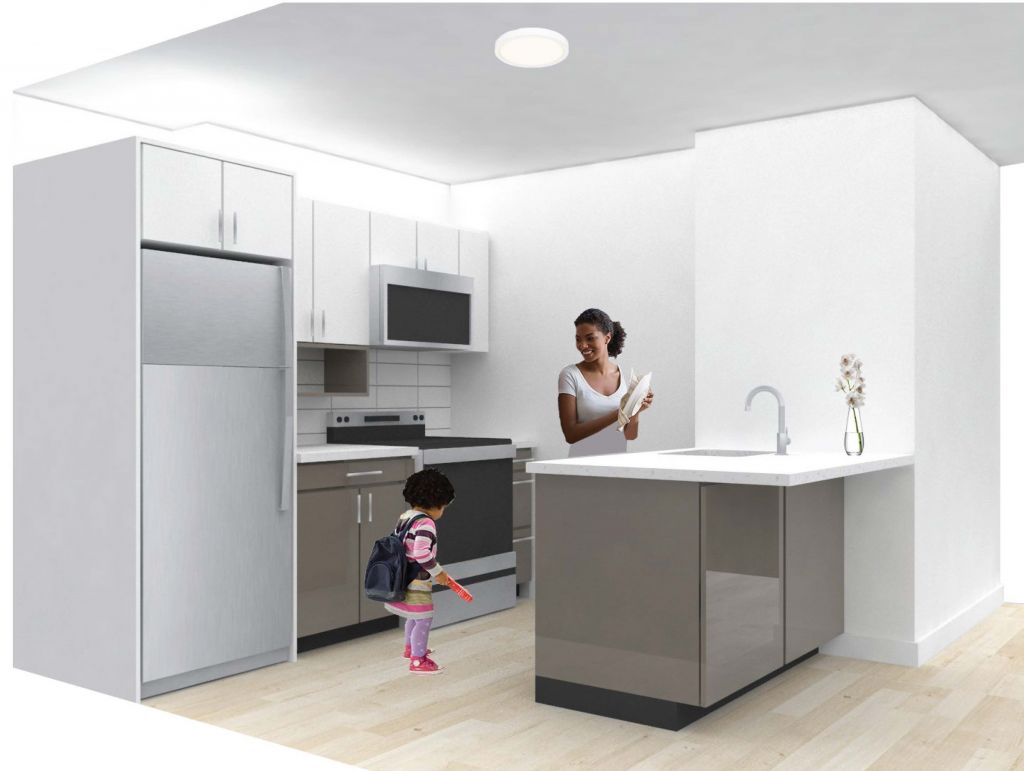 The remainder of available units are set aside for households making 80% of the AMI and are as follows: 6 studio units at $1,163 a month for household incomes ranging from $42,378 to $76,400; 2 one-bedroom units at $1,465 a month for household incomes ranging from $53,075 to $85,920; 14 two-bedroom units at $1,770 a month for household incomes ranging from $64,423 to $103,120; and 3 three-bedroom units at $2,037 a month for household incomes ranging from $74,503 to $118,400.
As with the 60% range, the household income ranges at the 80% level depending on household sizes so make sure you carefully check the listing on housing connect to see if you qualify.
Although there's a preference for 50% of the units to go to residents currently living within Community Board 5 where this development is located within, these income requirements aren't reflective of the average household in the area.
According to data from New York City, 58.3% of residents within Community Board 5 are rent-burdened with households paying more than 30% of their incomes towards rent and 35.6% are living below NYC's poverty line. The median household income in the area is $32,025 and the per capita income is $16,174 according to data from Census Reporter which clearly puts these units out of the reach of those who need it the most in the neighborhood.
While there are some developments that are truly affordable for most local residents, this doesn't appear to be one based on available data.
If you want to apply, make sure you do so either online or by mailing in an application by January 18, 2022. To request an application you can send a self-addressed envelope to Jerome Avenue Apartments c/o Bronx Pro Group, 1605 Dr. Martin Luther King Jr. Blvd.
Bronx, NY 10453 but remember, you can ONLY apply once either online or by mail. If you apply more than once, you can be disqualified.
Good luck to those who apply and remember that we are NOT affiliated with this or any development or real estate listing and cannot offer you any help so please do not contact us about this development.