MOTT HAVEN-Yet another new development has entered the New York City Housing Connect affordable housing lottery but the latest entry is anything but affordable to the local, existing community.
276 Grand Concourse at East 140th Street is a 12 story luxury development constructed in the Lower Concourse Area of Mott Haven that was rezoned in 2009 which prompted the subsequent rush by developers to the Manhattan-adjacent neighborhood at the southern tip of the Bronx.
It's just one block from the newly renovated E 138th Street and Grand Concourse 4 and 5 putting it just one stop away from Manhattan and less than 20 minutes to midtown and is nestled next to many developments that are rising like the nearby 425 Grand Concourse which is now the tallest building on the Concourse or in the planning stages like the 40 story building planned along the waterfront just a few blocks away.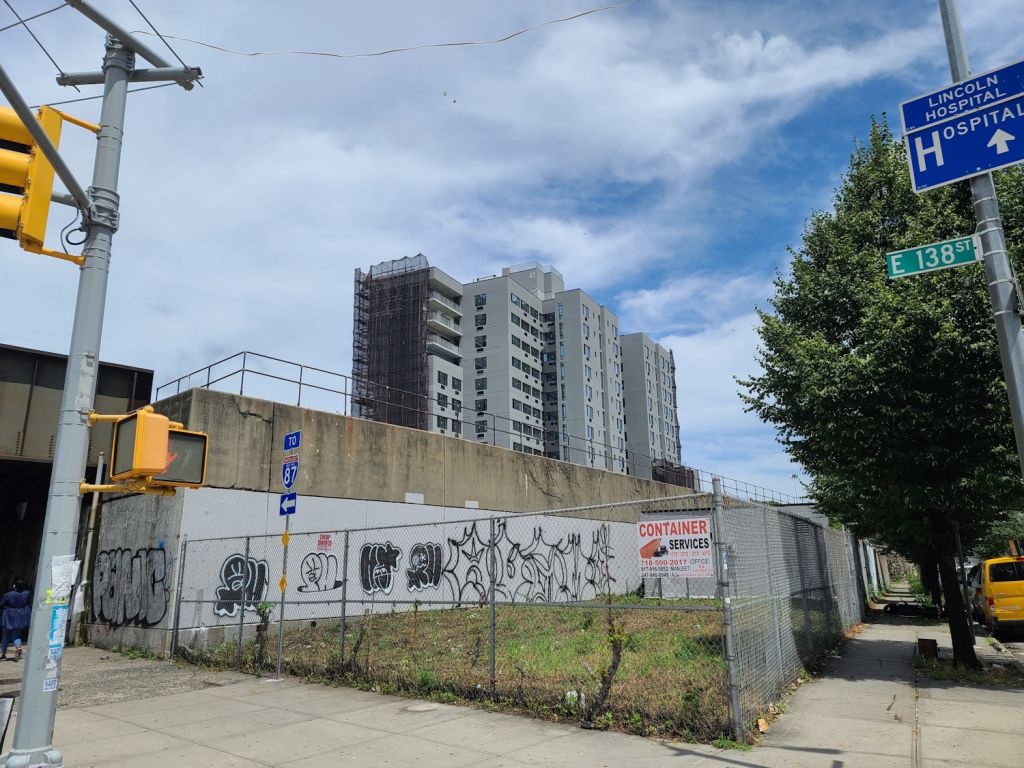 According to the listing on Housing Connect, 276 Grand Concourse Apartments, as the development is known, has amenities like a 24 hour, seven day a week doorman, a yoga and dance studio, rooftop terrace, a private gym, children's playroom, recreation room, business center, outdoor terrace and the apartments come with washer and dryers in each unit as well as dishwashers.
Some units even have balconies and patios.
But if you're the typical resident living in Community Board 1 in the South Bronx, then chances are this development is not for you given that these units have been set aside for individuals making 130% of the Area Median Income which means at the very least, a person seeking a $1,900 a month studio needs to make $65,143 a year in order to qualify.
That's more than three times the median income of $21,737 and in fact, more than what almost 80% of the median income of all households in the district according to New York City Department of Planning data.
Depending on household and apartment size, minimum income requirements can be as high as $99,429 for a family of at least 3 individuals seeking a three bedroom apartment renting for $2,500 a month at 276 Grand Concourse.
Rents range from $1,900 and $2,000 for studios, $2,200 for one bedroom units, $2,400 and $2,500 for two bedrooms, and $2,500 (not a typo as rents are the same for some two and three bedroom units) and $2,900 for three bedrooms.
With such income requirements and monthly rents, these units are anything but affordable to the average Mott Haven resident and calling it affordable is misleading.
If you're interested in applying, you can do so online or by mail by requesting an application by sending an self-addressed envelope to:
Brooklyn Navy Yard, Building 77, Suite 1315
141 Flushing Avenue
Brooklyn, NY 11205
Applications must be submitted by September 13, 2021 and remember to only submit one application. If you submit more than one, you risk being disqualified from the lottery.
Good luck to those who apply.