MOTT HAVEN-Brand new affordable apartments are now available via New York City's Housing Connect Lottery.
Located at 880 East 147th Street just off Austin Place in the Mott Haven area of the South Bronx, the 11 story brand new building has studios, one, and two bedroom units available with rents as low as $622 a month for a studio, $731 for a one bedroom, and $888 for a two bedroom apartment.
Income requirements range from $23,520 to $103,120 depending on household size and size of apartment you're applying for. You can view the requirements here.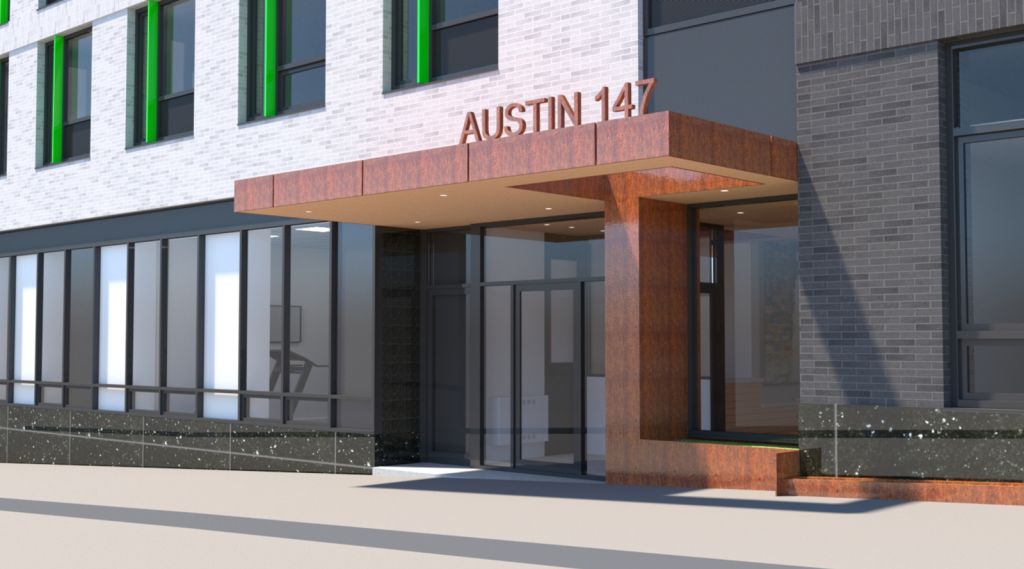 The development, known as Austin 147, features a slew of amenities like air conditioning, WiFi in the common areas, a gym, community center, playground, and a rooftop terrace and is located just a couple of blocks away from the 149th Street stop on the 6 line.
It's also a few blocks away from Saint Mary's Park, a full service park with indoor fitness center and swimming pool and it's also in a neighborhood with great restaurants like Seis Vecinos to the north.
Residents can also hop on their bikes or a Citi Bike and enjoy a ride through Randall's Island which is also nearby.
In order to apply you must do so online by July 21 or you can request an application by mail, by sending a self-addressed envelope to: Austin 147 c/o P.O. Box 541543, Bronx, NY 10454 but remember, you can only apply ONCE either online or by mail. If you apply more than once you may be disqualified.
Good luck to those who apply!