Along with the sounds of Mister Softee, salsa and bachata music through the air, ATVs and dirt bikes running haphazardly through city streets are a sure sign that warmer weather has arrived in The Bronx and New York City.
Sometimes dozens and even hundreds of riders can be seen riding down the streets, running red lights and stop signs thus creating a hazard for drivers and pedestrians alike as these illegal vehicles take over our roadways and neighborhoods.
Oftentimes these reckless drivers will drive down sidewalks and through parks—places where pedestrians should feel the absolute safest from any vehicles.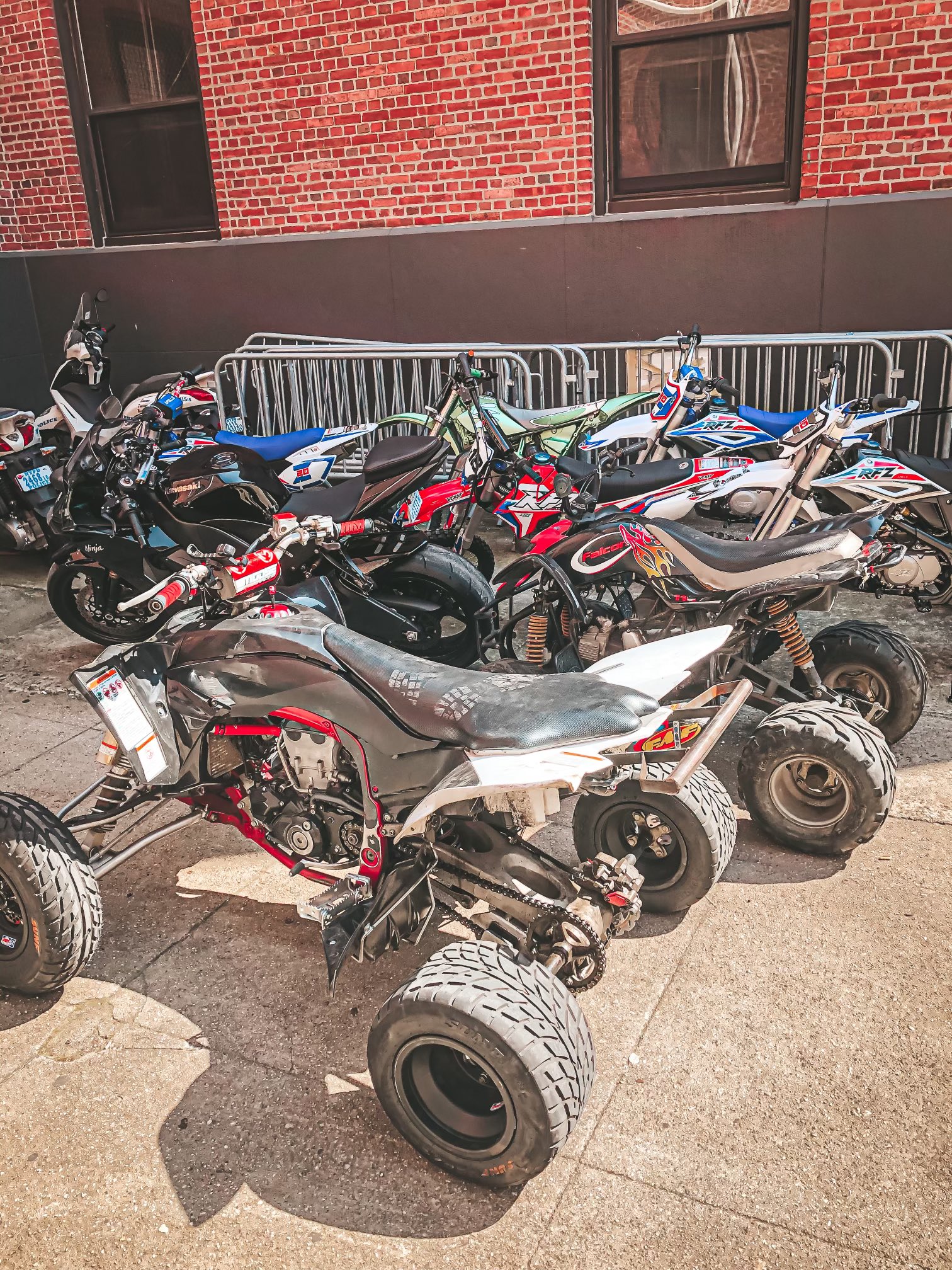 And as any cyclist like myself can tell you, many also illegally zoom down bike lanes too.
But hope is in sight as the NYPD has announced that they are going after these vehicles and will not only confiscate them but will completely obliterate them at a facility in Long Island where they will be crushed into thousands of pieces of metal and plastic rendering them no more.
8 people have been killed while operating these illegal vehicles and already 367 have been injured this year alone.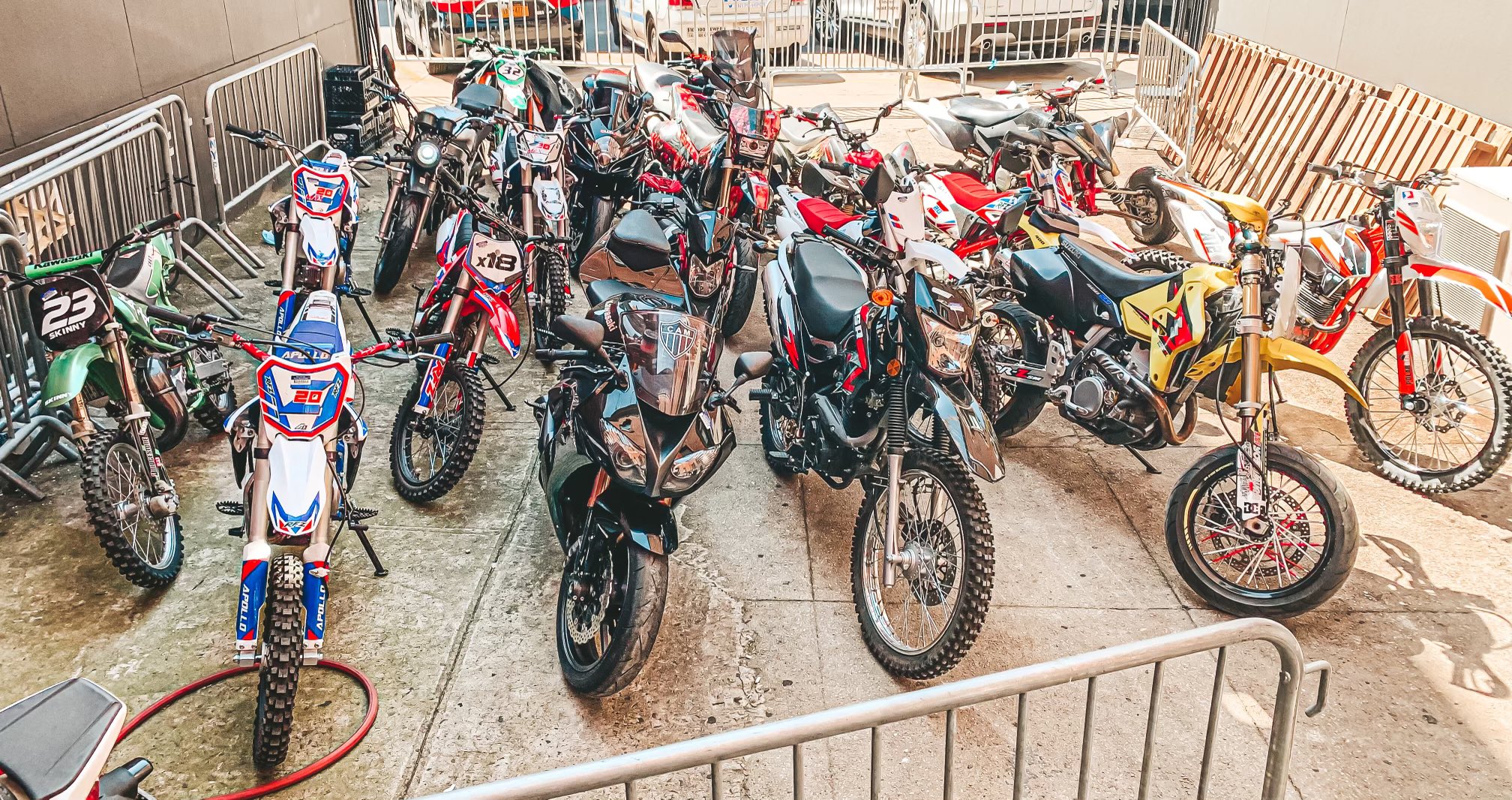 According to the NYPD, many drivers are not only not wearing protective gear but many are also unlicensed and unregistered.
The NYPD is also looking towards residents for help and will provide a $100 reward for each illegal vehicle they confiscate via tips provided on their storage or locations.
Those interested in reporting in such locations will remain anonymous and can call the hotline at 1-800-577-TIPS.
Chief of Department Rodney Harrison said, "We do not tolerate these illegal and dangerous vehicles, driving recklessly, ignoring traffic signals, blocking traffic, driving on sidewalks and racing up and down New York City streets, causing danger to New Yorkers,"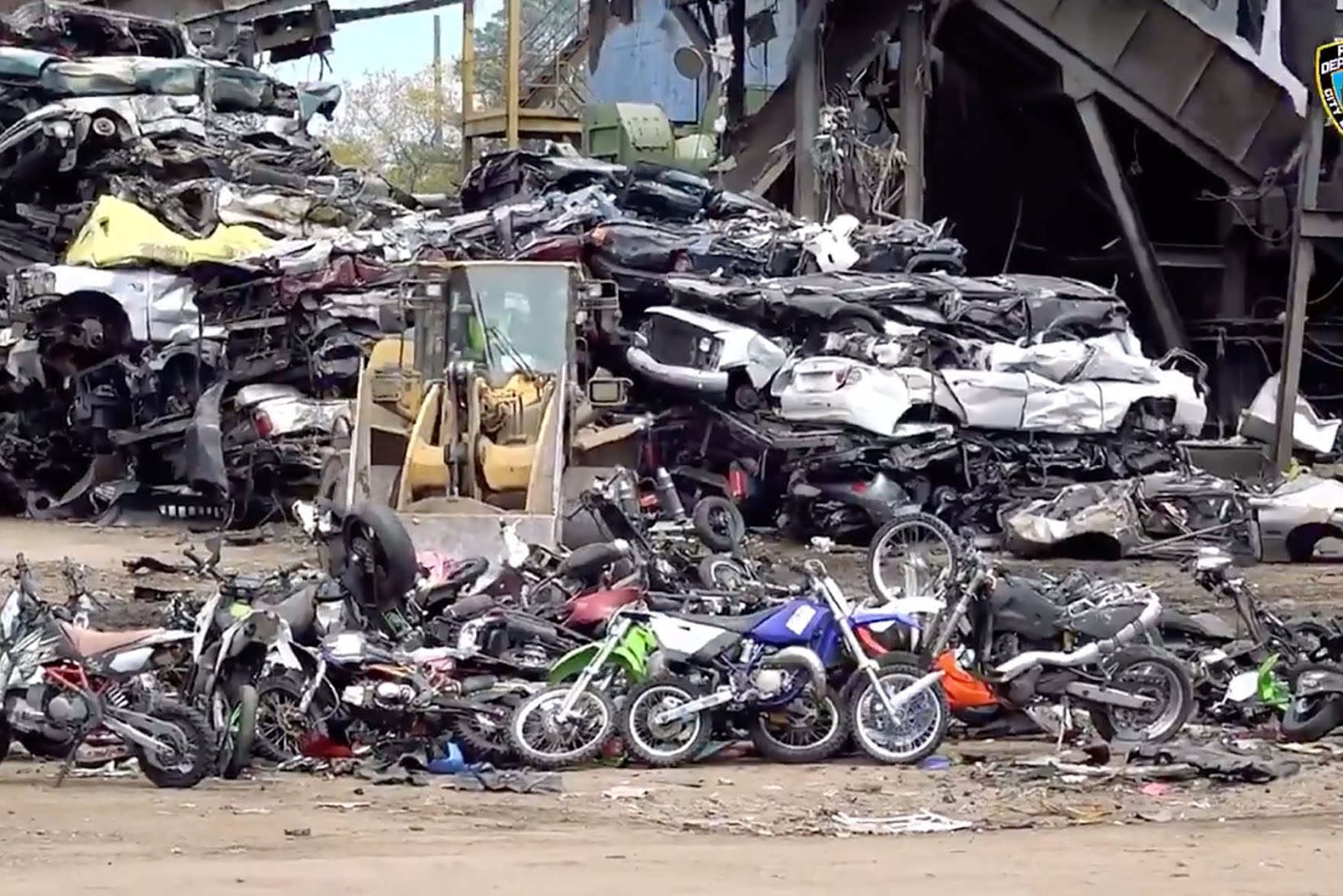 The primary reason for destroying the vehicles and not making a profit at an auction is to simply remove them completely from circulation and preventing them from ever returning to the streets.
City streets and parks are no place to ride these illegal vehicles. While you're having a joy ride around, you're putting not only your own life in danger but that of others and for what?
We all want to be able to safely enjoy our streets and already have to worry about our safety when it comes to cars and trucks. These illegal, motorized vehicles are just too much for a crowded city like ours.
How this will play out remains to be seen but some activists in communities of color are rightfully concerned on these confiscations going wrong given the track record of the NYPD when it comes to brutality and enforcement in said communities.
We've seen time and again how the BIPOC community is treated versus their fellow white residents when it comes to this.
If you're one of these drivers or know someone who is, be responsible and don't ride them on city streets. If you do, you'll not only lose your toy but it will be destroyed with no hopes of ever getting it back.