Last Thursday, Governor Andrew Cuomo announced that the Penn Station Metro North Access was back on track and would give Bronx residents, particularly in the East Bronx, four new Metro North Stations along a new route.
The proposed four new stations would be constructed in Co-op City, Morris Park, Parkchester, and Hunts Point, areas that currently do not have a Metro North line, and would run along Amtrak's Northeast Corridor to Penn Station.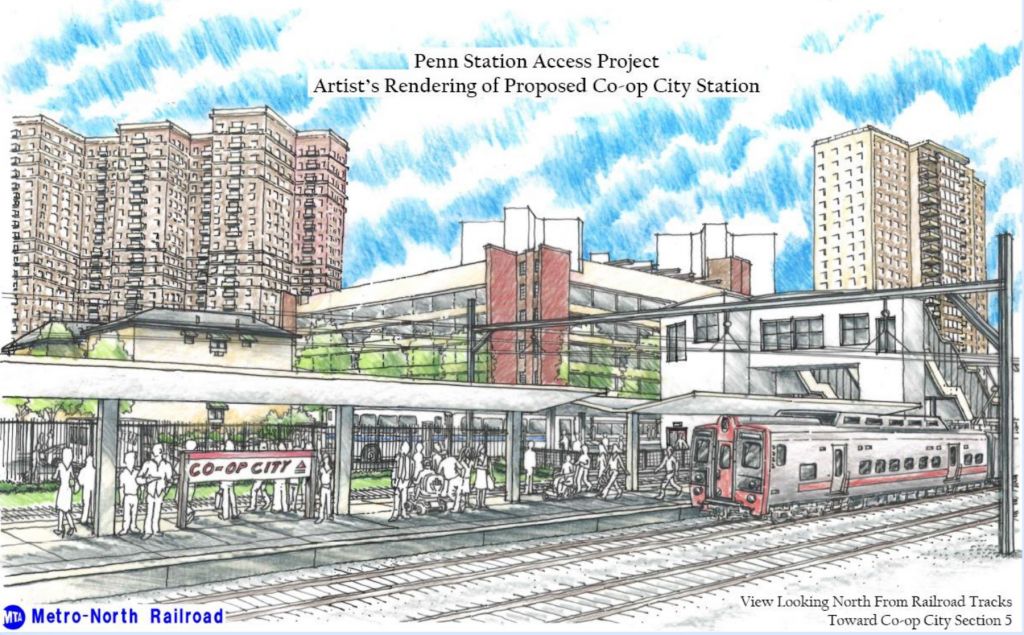 This would be a boon for residents of the East Bronx where public transit options are limited with many neighborhoods considered a transit desert as well as offering direct access by rail to the west side of Manhattan, something that is currently not possible.
And it's not just access to Penn Station but to points north as well as the future Hell Gate Line will connect to New Rochelle in Westchester straight through Connecticut along the existing New Haven Line providing greater employment opportunities for Bronxites.
The quality of life for many Bronxites will improve greatly with the vast reductions of commute times. On average, current commute times from Co-op City to Penn Station takes approximately 75 minutes but once the new Metro North stations are up and running, it would take commuters who ride the new line only 25 minutes.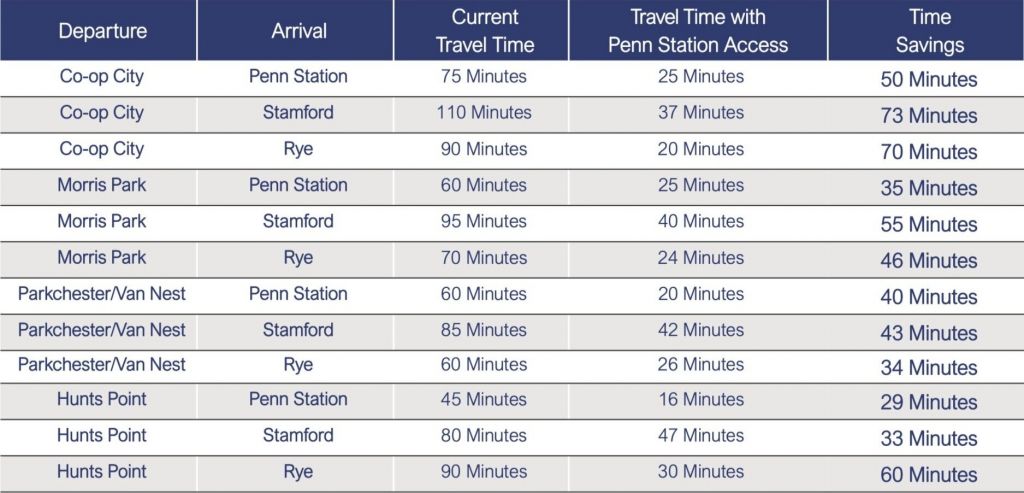 The biggest savings in travel times would be for residents who work in Stamford in Connecticut. Currently, the trip via public transit to that city from Co-op City is 110 minutes, however, on the new Metro North line the same trip would take just over half an hour reducing an almost two hour commute in one direction to a mere 37 minutes.
Hunts Point residents would get to Penn Station in 16 minutes versus 45 minutes saving commuters an hour each day.
But fares on the Metro North are fare greater than the riding the subway for $2.75. Off-peak to Grand Central from Melrose in the South Bronx is $7.25 for 21 minute two-stop ride.
In order for these new transit options to be available to all, the fares must reflect equitable access for local residents otherwise it will benefit a few and leave out those who may need it the most.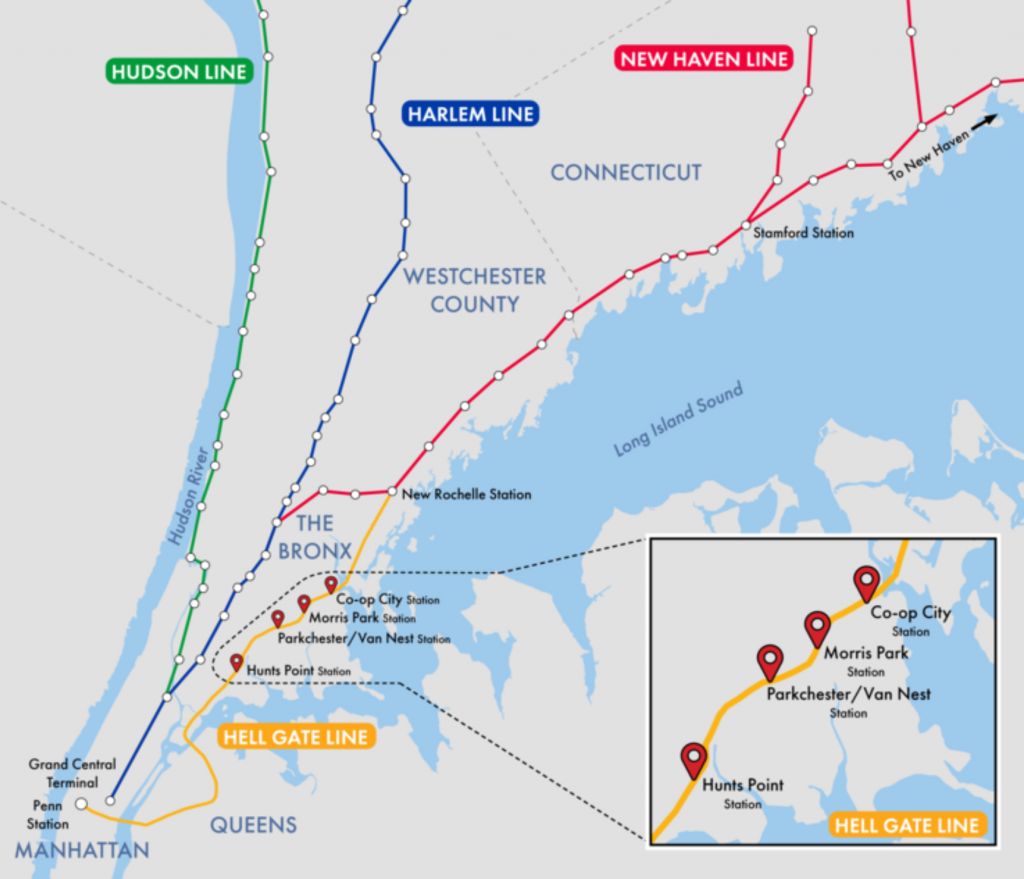 It's hoped that the stations will be up and running by 2025 but we won't keep holding our breath. When we first reported on these new stations and route, that was back in 2016 and it was hoped to have the stations in operation by 2022 but 5 years and many roadblocks later, including the COVID-19 pandemic which delayed the project even further and yet here we are announcing yet again that they're coming.