Besides the great pizza wars of The Bronx, no other issue seems to raise more passions and break out into arguments than when it comes to redesigning streets for pedestrian safety.
Now Bronxites on either side of the equation—whether they're for or against bus lanes, busways, and bike lanes—will have a chance to kvetch some more.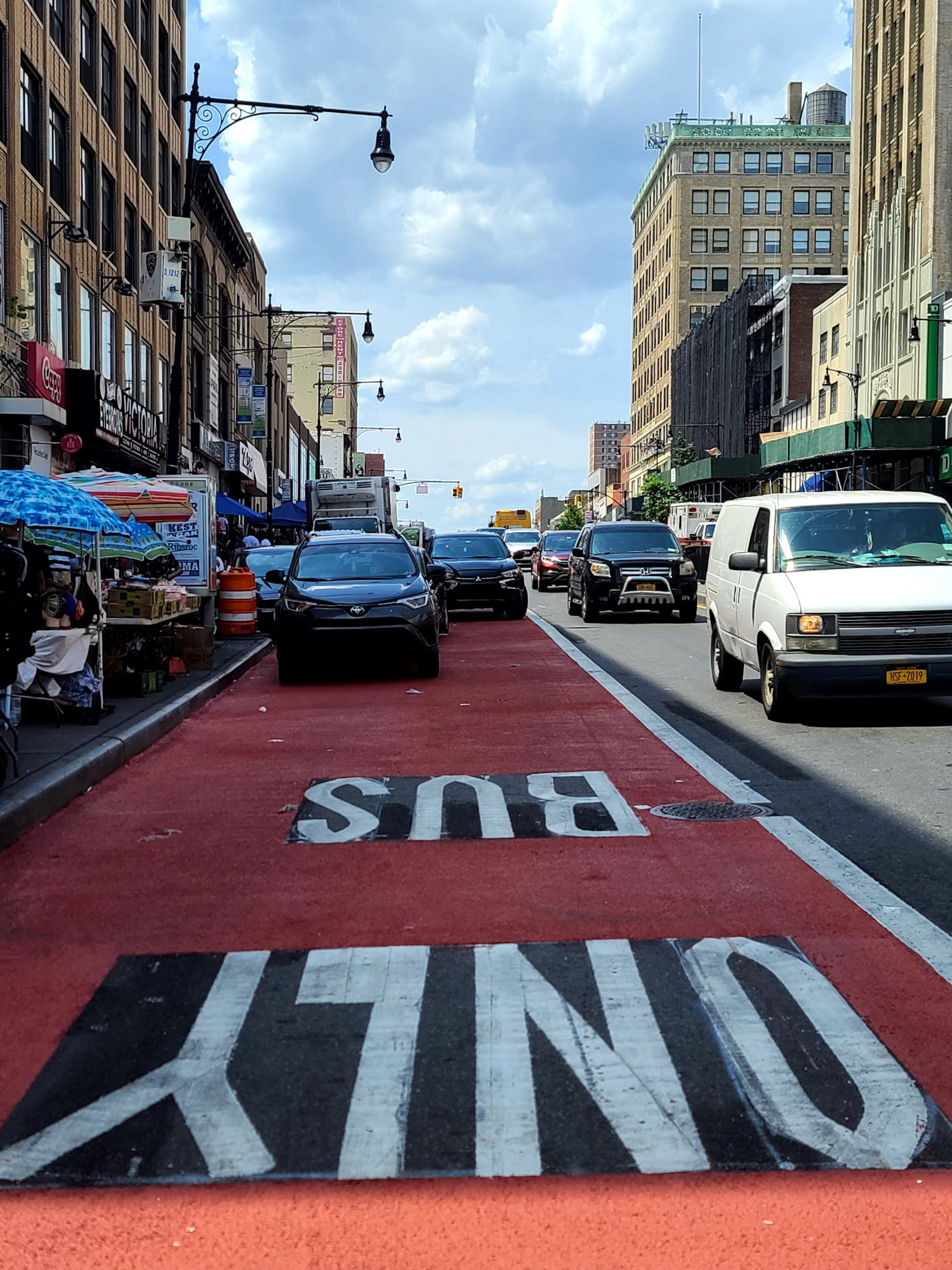 As part of 'Street Week', Mayor Bill de Blasio announced yesterday that the city will create a record of new bus lanes, busways, bike lanes, and "Bike Boulevards" by the end of the year.
The city will install 28 miles of new and improved bus lanes and busways across the five boroughs as well as 30 miles of new and or improved bike lanes and "Bike Boulevards".
Some of the new and improved projects for The Bronx, in terms of buses are:
Bronx Buses Transformed: DOT continues its radical transformation of bus corridors throughout the Bronx. Building on the work done in 2020 along critical streets like 149th Street and E.L. Grant Highway, DOT will build more bus lanes, bus boarding islands, protected bike lanes, and pedestrian safety improvements. Together, these Bronx projects will serve 175,000 bus riders a day. Projects include:
University Avenue Transformation: DOT will install dedicated bus lanes along University Avenue from Washington Bridge to Kingsbridge Road, including six new bus boarding islands. New protected bike lanes will also be installed along University Avenue from at least Washington Bridge to Tremont Avenue.
Re-envisioning Fordham Road Select Bus Service: In 2010, Fordham Road was the site of New York City's first Select Bus Service route. Now, DOT will reinvigorate the street through an inclusive outreach plan with businesses, community leaders and families. The redesign of the street will follow as DOT listens closely to the needs of this community.
New Bus Lanes along Story Avenue and Gun Hill Road, along with changes to improve bus circulation near the Pelham Bay Park subway station, the terminus of the 6 train that also serves as closest stop to City Island. Changes here will eliminate the current indirect bus routing to the station, saving transferring bus riders up to two minutes per trip.
New pedestrian islands on Webster Ave and 149th Street to ensure safe crossings to and from bus stops.
In terms of cycling infrastructure:
Bronxdale Avenue and White Plains Road: Building protected lanes into the existing neighborhood network, hosting e-scooter pilot starting this summer.
Morrisania Neighborhood Network: Improving access and safety for local community and schools
Besides these improvements and additions to the city's bike lanes network, a Bike Boulevard will be created along Jackson Avenue in Mott Haven.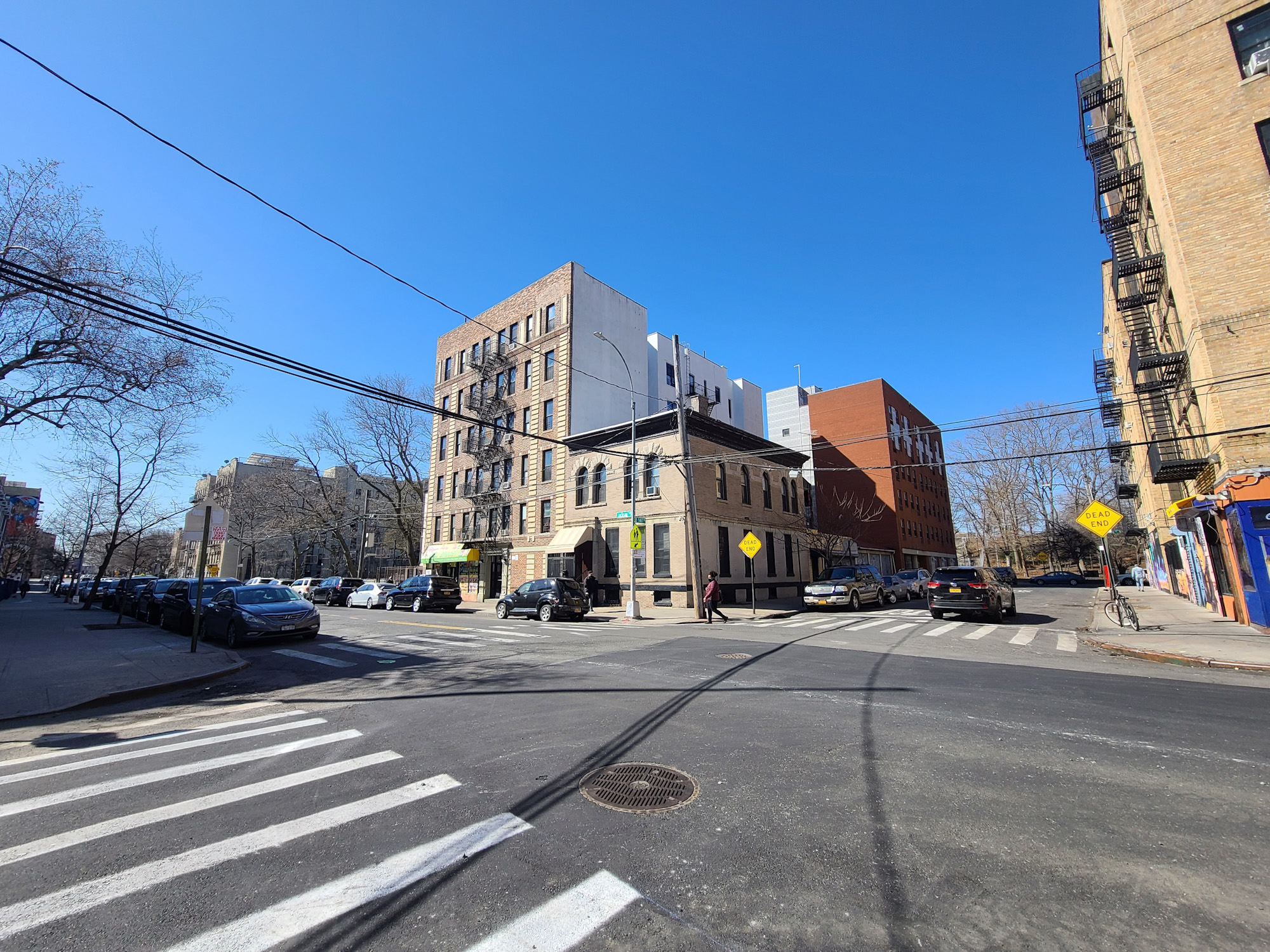 Such boulevards transforms streets into more pedestrian friendly roads reducing both speed volume of vehicular traffic thus creating what the city calls a low stress bike infrastructure.
But are all of these improvements enough?
We can't honestly say that the 149th Street bus lane has successfully been implemented given the fact that cars and trucks are consistently parked in the lanes especially between Morris Avenue and Bergen at The Hub.
Without traffic enforcement to help move traffic along and keep would be offenders from parking in these lanes, there's no point in really having them.
As for the Bike Boulevard on Jackson Avenue, while appreciated and we'll take it, why isn't it being installed in a more highly trafficked area?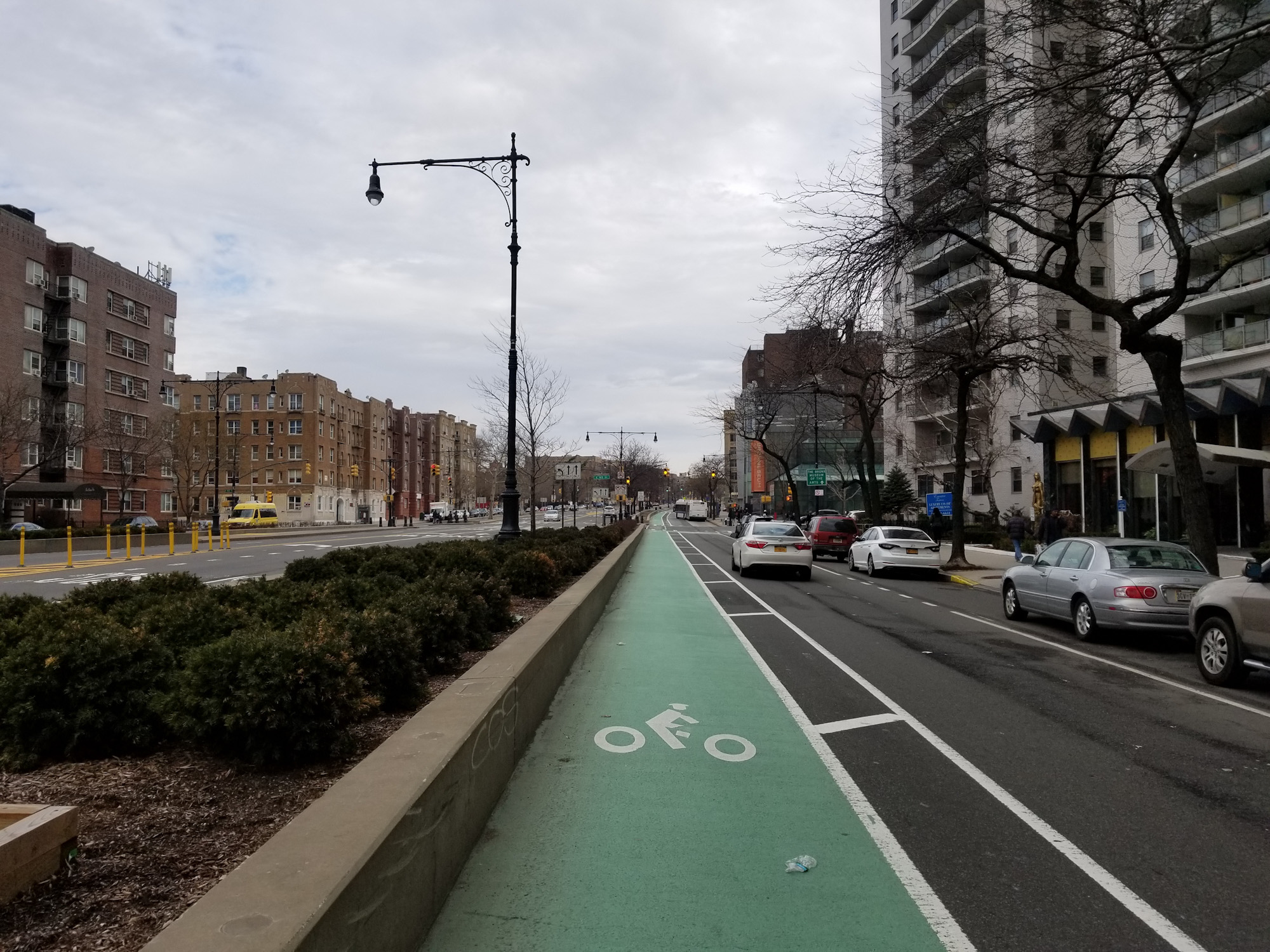 Melrose Avenue from 149th up through 161st is a disaster with double parked vehicles on top of bike lanes which forced cyclists into dangerous traffic and not to mention slows down buses along the road.
What about the Grand Concourse? Why aren't we completing the Grand Concourse bike lanes and honestly, why isn't the city creating a fully protected bike lane along its length? We know it's not about space given that there's more than ample space on the Concourse for such an endeavor.
What about safer and better crossings along our bridges into Manhattan? More than any borough, The Bronx is intimately connected with their Manhattan neighbors across the river given that we have 13 bridges that connect the two boroughs more than four times that of the next most connected borough by bridge which is Brooklyn with only three.
Why do Manhattan, Brooklyn, and Queens get protected bike lanes but The Bronx gets the least amount in the system despite leading in cycling related fatalities?
While these efforts are an excellent start, we must push for more because we deserve more and a better, healthier quality of life for all.