As part of an effort to continue to vaccinate New Yorkers with vaccination rates slowing down in the area, thousands of Bronxites will soon be able to get their shot starting tomorrow.
The State of New York will be setting up pop-up vaccination sites at various subway and Metro North stations across the MTA's network in the region from Wednesday May 12 to Sunday May 16th.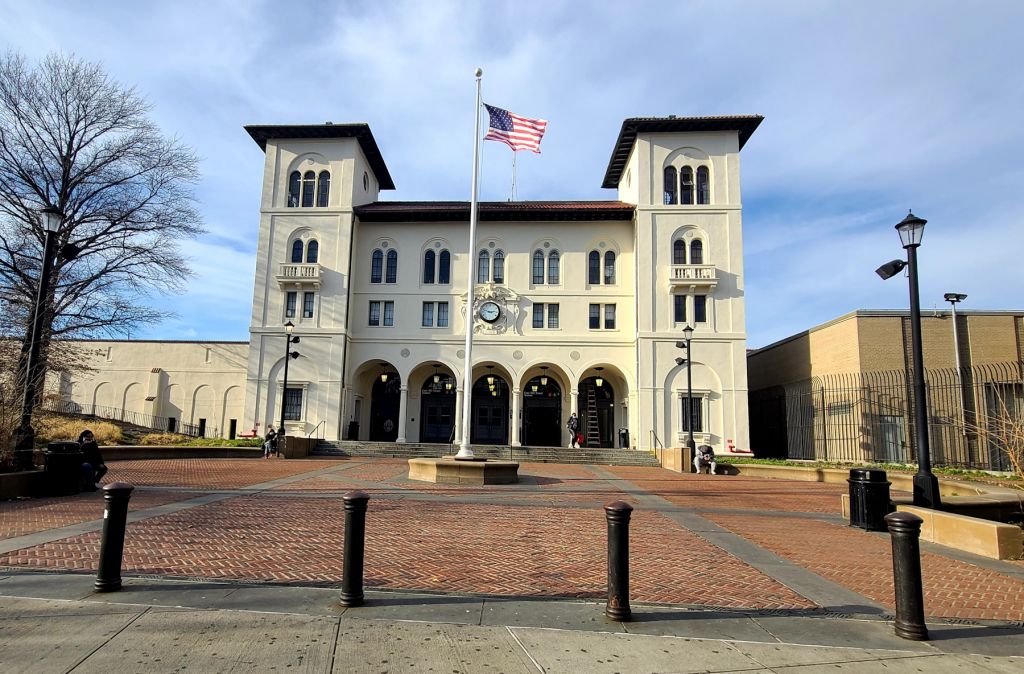 During those days, from 8AM to 1PM at the East 180th Street station on the 2 and 5 line in The Bronx, you'll be able to get your Johnson and Johnson vaccine at no cost with no appointments and just for doing so, you'll be given a free weekly unlimited metrocard.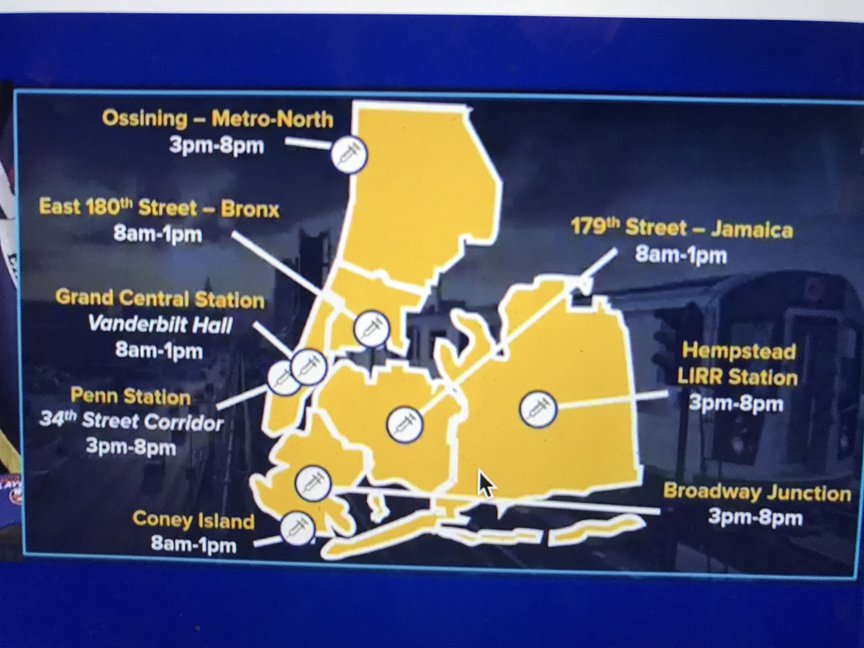 Other stations across the MTA where you can get your shot are:
Penn Station
When: 3 p.m. to 8 p.m. daily
Where: LIRR, 34th Street Corridor, closest to entrance at 34th St and 7th Ave.
Hempstead Station LIRR
When: 3 p.m. to 8 p.m. daily
Where: Mobile unit just outside station
Coney Island-Stillwell 
When: 8 a.m. to 1 p.m. daily  
Where: Large empty storefront prior to turnstiles
Grand Central Terminal 
When: 8 a.m. to 1 p.m. daily
Where: Metro-North Terminal, inside Vanderbilt Hall.
Ossining Station Metro-North
When: 3 p.m. to 8 p.m. daily
Where: Inside station house
E 180th St  
When: 8 a.m. to 1 p.m. daily
Where: In the hallway closest to the side station entrance at E 180th street 
179th St (Jamaica) 
When: 8 a.m. to 1 p.m. daily
Where: Open mezzanine above platforms, past the turnstiles 
Broadway Junction 
When: 3 p.m. to 8 p.m. daily
Where: Inside station, through turnstiles
Each pop-up site can provide up to 300 vaccines a day and for those who get their vaccines at a Metro North or Long Island Railroad station, they'll receive round trip tickets to ride those lines.
Meanwhile, The Bronx continues to lag behind the rest of the city in terms of vaccinations. As of today, only 37% of all Bronxites have received at least 1 dose of the COVID-19 vaccine and 29% are fully vaccinated. This is a stark difference with Manhattan where 58% have gotten at least 1 dose and 48% are fully vaccinated.
Figures are slightly better when only accounting for those 18 years and older in The Bronx where 48% have gotten at least 1 shot and 38% are fully vaccinated but overall, both segments are below city averages.
In the meantime, if you haven't gotten your shot yet due to access, now you have yet another way to get it. Help protect your friends and family and get vaccinated!
Dear reader: Now more than ever, it is important to support local journalism, especially as told by a Bronx-born and raised journalist telling our stories. If you found this or any of our stories informative and enjoyed our photography throughout the past years, kindly consider donating to support local Bronx journalism for decades to come.