This past Tuesday, New York City's Landmark Preservation Committee voted to approve the restoration of one of The Bronx's most beloved landmarks, the Orchard Beach Pavilion.
While most of the pavilion, including the bathhouse, have been closed off to the public for well over a decade, the beach itself still sees a whopping 1.6 million visitors a year as residents flock to sunbathe in what is affectionately known as the Bronx Riviera.
The $60 million renovation and restoration to its former 1930s glory was first announced several years ago but work couldn't move forward until Landmarks reviewed the plans to ensure that they remained true to the original structure or as best as it can.
Renovations and restorations to the site will include repairing its distinct bright blue tiles, terrazzo floors, a reconstruction of the bathhouse along with the upper and lower loggias, cafeteria.
Even the clocks and lighting will make a return to ensure that the space is restored to its former grandeur as well as the historic compass on the upper level floor of the pavilion.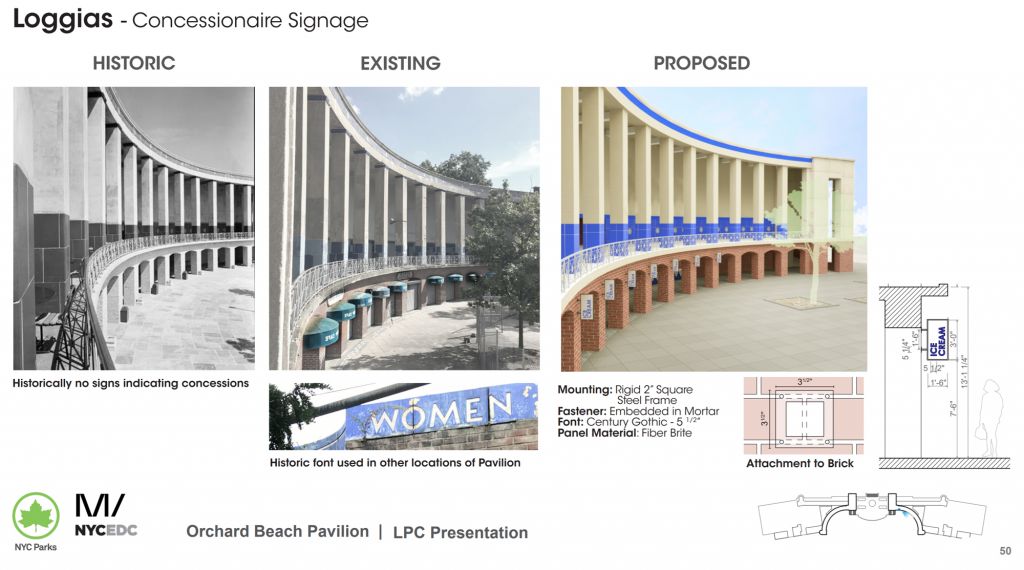 Designated a New York City Landmark in 2006 designated the pavilion a landmark and stated that it was "…among the most remarkable public recreational facilities ever constructed in the United States." according to Urbanize.
Constructed by the infamous Robert Moses in 1936 with an extension of the beach northward in the 1940s as the old LeRoy Bay was filled in with sand from the Rockaways Sandy Hook, and Northport, Orchard Beach was one of his most ambitious projects. Orchard Beach's creation of 115 acres of new land was the largest Works Progress Administration project in New York City during this time.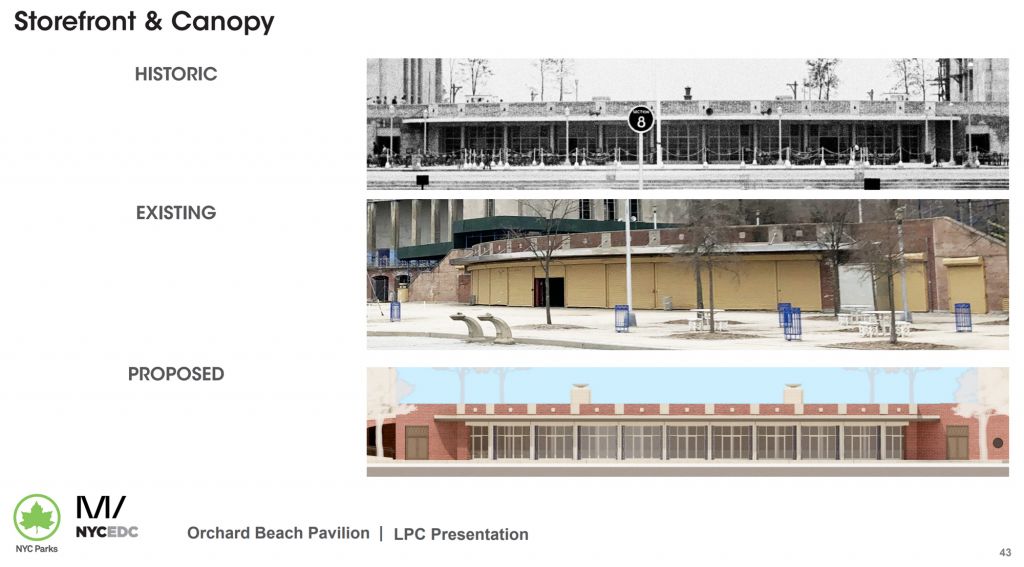 Regardless of its state, millions still flock to this historic gem which is located in Pelham Bay Park, New York City's largest park each year and the beach has served as a destination for millions of Bronxites for 85 years from its glory days to the present.
During the summertime, the rhythms of salsa fill the air whether through someone's radio, a DJ booth, or live salsa bands performing at the pavilion as thousands dance the summer away.
Walking along the mile long beach offers a glimpse into the people of The Bronx in one short walk as people from all over the borough flock here all year round.
And with the coming restoration and renovations, including ADA accessibility design elements, it will be a place for all to enjoy for future generations.
No set date for completion as now it goes to procurement.
You can view the presentation here.