A new interactive tool released by the Federal Emergency Management Agency (FEMA), National Risk Index for Natural Hazards, (NRI), shows that The Bronx has the second-highest risk from natural disasters in the country.
Natural disasters aren't something that Bronxites might think about outside of the occasional hurricane and nor'easter that hits the region but this new tool analyzes risk to 18 different natural hazards including heat waves, winter weather, cold waves, tornados, earthquakes, and more.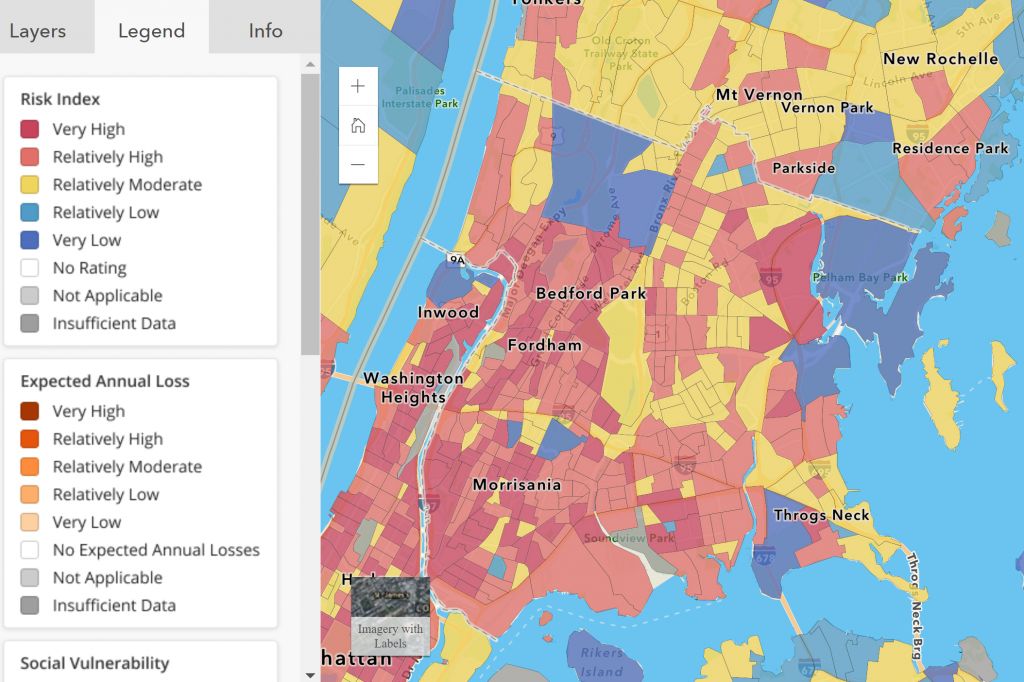 And coming in second in a nation of over 3,000 counties is a bit surreal.
Strong winds, tornadoes, ice storms, and winter weather pose the greatest risk to The Bronx with a 100 score for each (the highest risk rating), followed by coastal flooding (75.34), heat wave (68.36), and yes, landslides (57.33).
In 2018, a report showed that half of NYC's 12 most heat-vulnerable communities were in The Bronx.
Hurricanes and earthquakes also pose a 'relatively high' risk to the borough as well with risk ratings at 30.97 and 32.41 respectively.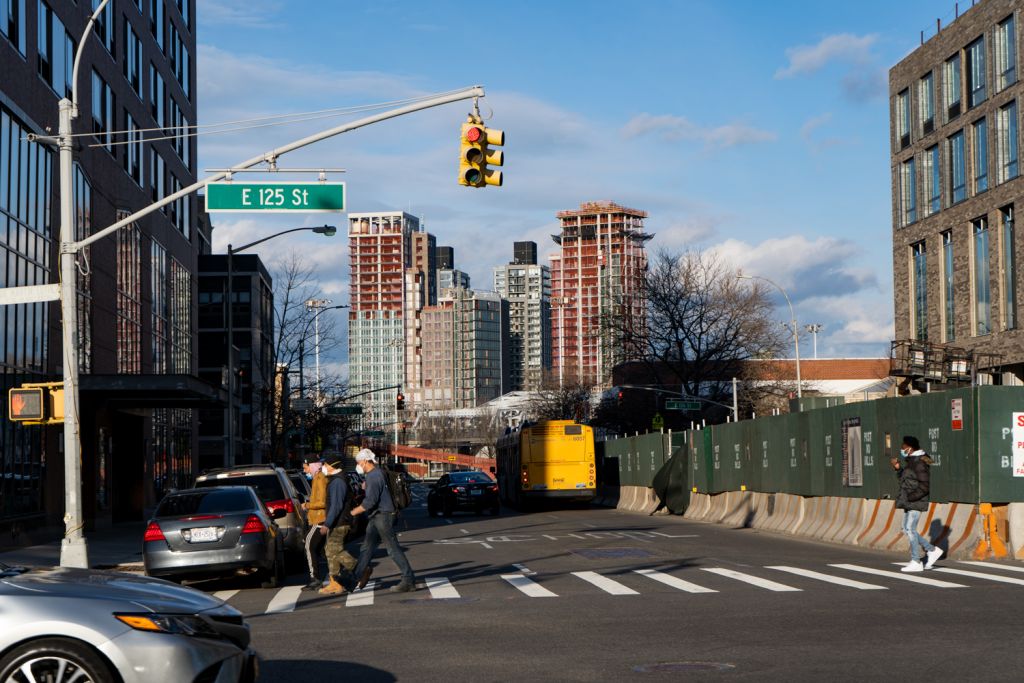 According to FEMA, risk index is calculated by taking the expected annual loss (which measures the expected loss of building value, population, and agricultural value per year due to natural disasters) multiplied by the social vulnerability of an area which is defined as the "susceptibility of social groups to the adverse impacts by natural hazards, and is divided by the community resilience of an area's ability to, "…prepare and plan for, absorb, recover from, and more successfully adapt to the impacts of natural hazards."
And it's the last two that appears to be driving the risk even higher for The Bronx.
Taking all of this into the account, the South Bronx and the West Bronx overall, have a greater risk than the rest of the borough.
As for the rest of New York City, Manhattan came in behind The Bronx at 3rd place for greatest risk from natural disasters and hazards followed by Brooklyn at 6th place, and Queens at 11th placing them all together with The Bronx in the high risk category. Only Staten Island was in the moderate-risk category at 144th place.
Understanding these risks should be a blueprint for local and federal government officials to better prepare the people of The Bronx for not if a future natural disaster strikes but when.
We've already seen what happened to The Bronx during the ongoing COVID-19 pandemic where we became the epicenter of infections and death as a result from the deadly virus but also one of economic devastation.
Given that it's an election year, perhaps it would be prudent to question any candidate running for office what they intend to do given these findings.
To take a look at the interactive map and data you can go here or click below.