After months of wrangling in Congress over who should get how much in a new COVID-19 relief / stimulus package, once again the American working class got shafted but nowhere is the insult greater than places like The Bronx where a high cost of living is coupled with some of the highest income inequalities in the region.
After almost 9 months of fighting in Congress and the White House, we were told that our pain and suffering during the pandemic and resulting worst economic crisis in history is worth only a paltry $600 along with an extended weekly federal unemployment benefit of $300.
That's it.
$600.
How is this supposed to help The Bronx where we have the some of the highest unemployment rates in the country not to mention since the Great Depression? Areas like West Farms have unemployment rates above 25%.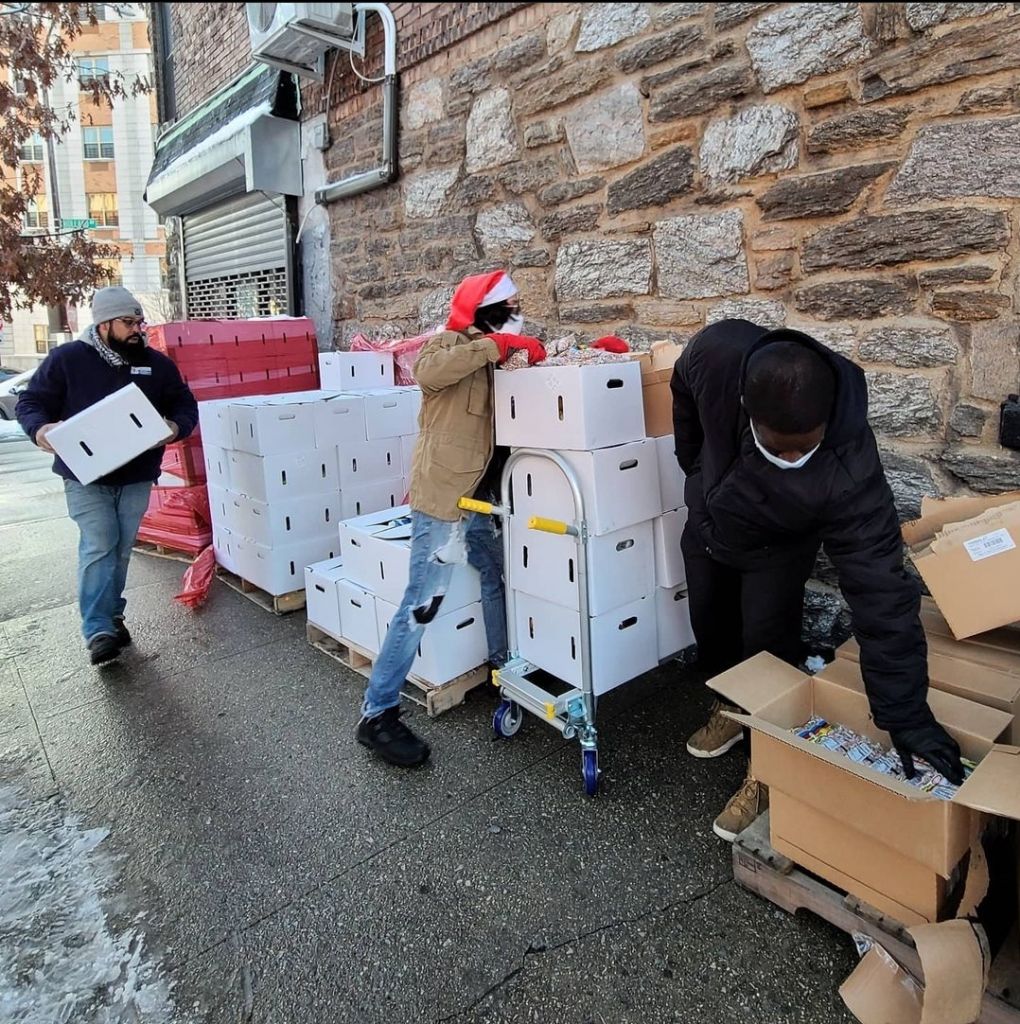 How is the average Bronxite supposed to survive on that where the average rent is $1,658 a month according to RENTCafé? How is that supposed to cover months and months of back rent owed? What about homeowners who have mortgages significantly higher than that on top of property taxes they still have to pay?
How is a one shot $600 stimulus going to help a family cover their utilities like the internet so their kids can continue remote education or phones to stay connected to the rest of the world? Such utilities alone cost in excess of $200 a month for a typical family in the borough.
How will that help with transportation where a monthly unlimited metro card is $127?
What about childcare for our essential workers? How is $600 going to cover that?
People are starving in an already notoriously hungry borough and lining up at food pantries in numbers unseen in modern times.
Remember, not everyone qualifies for supplemental assistance so there are families that can't access necessary help by way of food stamps and other aid.
And will the $325 billion in small business relief including $284 billion which will be forgivable under the Payment Protection Program (PPP) actually be enough AND get to where it's needed in The Bronx unlike the first time earlier this year where only 40% of eligible small businesses in The Bronx got the PPP according New York City Comptroller Scott Stringer's office who wrote:
Meanwhile, zeroing in on the 240,355 employee-based businesses in New York City, there are some notable disparities between the boroughs and between industries. For instance, while approximately 53 percent of employee-based small businesses in Brooklyn, 52 percent in Manhattan, 50 percent in Staten Island, and 48 percent in Queens received a PPP loan, only 40 percent in the Bronx were PPP recipients (see Chart 5).

The Failures of PPP in NYC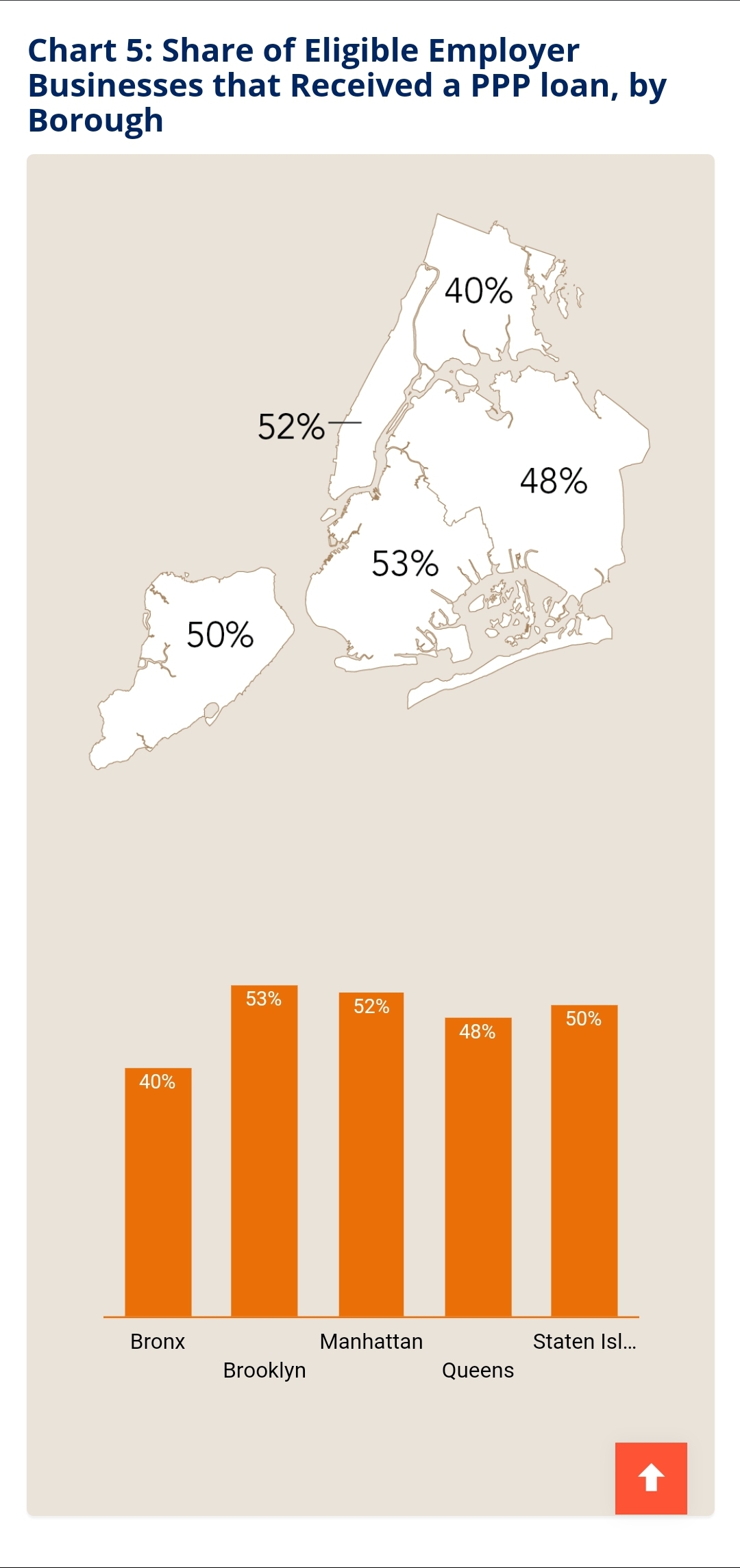 At a MINIMUM, we deserve a monthly $1,200 ($2,000 preferably) stimulus check RETROACTIVE to the first and continued through at least 6 months PAST the end of the pandemic and economic crisis ALONG with an extension of the $600 weekly federal pandemic unemployment benefits not $300.
And this is just what's owed to us as people.
Small businesses need to be bailed out with a huge focus on the restaurant industry in harder hit areas. The arts as well as mass transit in cities like NYC.
Now is also the time to invest in a Green New Deal too which will provide jobs for those who want them.
All of this could literally transform this country and uplift more folks out of poverty (along with FREE EDUCATION AND MEDICARE FOR ALL).
Instead of helping the country, Congress abandoned us by also dropping state aid in this bill.
But somehow Congress found $1.375 billion for building 55 miles of Trump's border wall which a solid majority of Americans oppose.
We have the money we just don't want to give it to the working class and instead give tax cuts and breaks to the rich and corporations and overly bloat police departments so that they can kill Black and BIPOC folks with impunity while congress still gets paid and pay their rents and mortgages.
And where does all this money come from? Who's gonna pay for it? Us. We already paid for it and continue to pay through our taxes. No one ever asks who's gonna pay for endless wars and over bloated defense budgets. No one ever asks who's gonna pay for the tax cuts to the rich and powerful corporations (hint: It's us, the working class).
Our country should be embarrassed for how we treat our people. If other countries can take care of their people, not just in times of need but always, why can't the supposed greatest country in history?