We've been hearing a boom here and a boom there since April every now and again but since May, it's been quite an extraordinary crescendo of fireworks going off across The Bronx and New York City.
Well maybe not extraordinary but definitely annoying.
According to Gothamist, 311 complaints for fireworks has increased by a mind-boggling 4,000% for the past two weeks compared to the same time last year.
According to 311 data analyzed Gothamist, during that same period last year there were only 21 complaints but these past two weeks have seen 849 such complaints across NYC.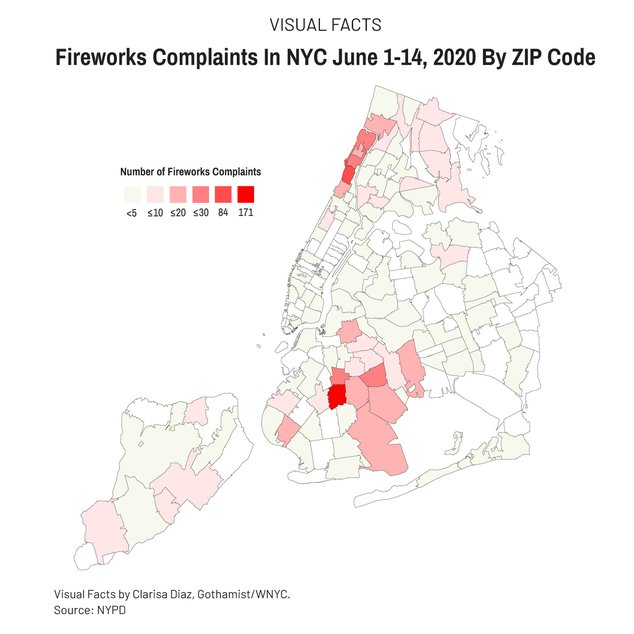 In The Bronx, the 10463 zip code covering Kingsbridge, Spuyten Duyvil, and parts of Riverdale had the highest number of complaints in the borough and was one of the top 5 across New York City.
There's no real answer as to why this is happening but I don't think it takes a rocket scientist to make the connection between boredom from being under basic lockdown due to the COVID-19 coronavirus pandemic.
Dear reader: Now more than ever it is important to support local journalism especially as told by a Bronx born and raised journalist telling our stories. If you found this or any of our stories informative and enjoyed our photography throughout the past 10 years, kindly consider donating to support local Bronx journalism for decades to come: