I am not mincing words for anyone: What happened last night in Mott Haven was an assault on our community at the hands of the dysfunctional New York City Police Department.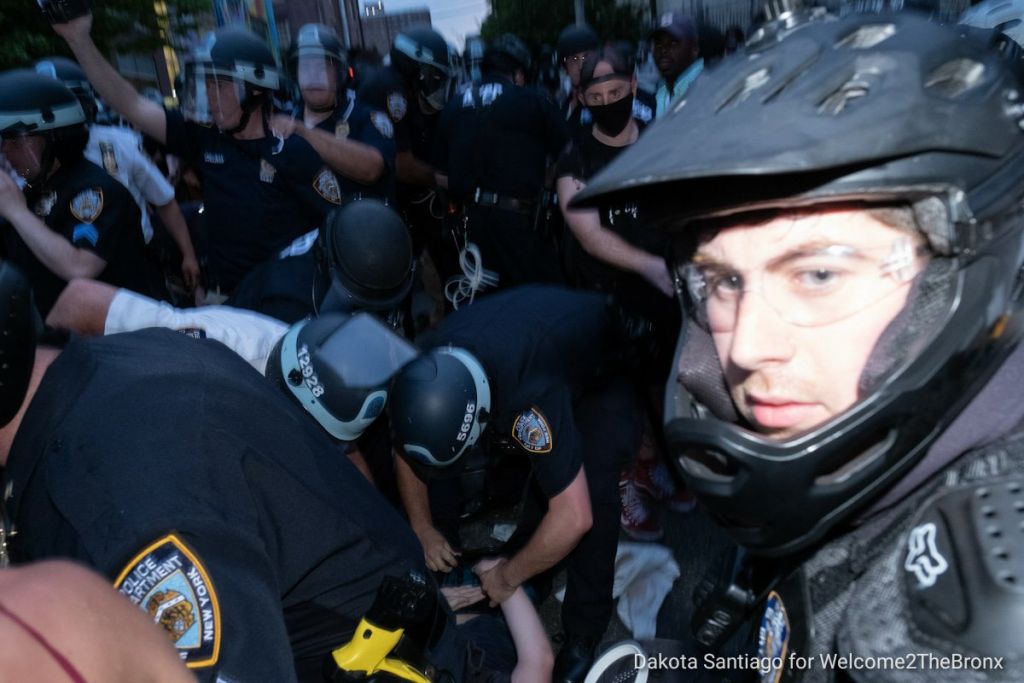 It was a disgusting act of cowardice by the gang otherwise known as the NYPD when they corralled protesters at 7:45PM at E 136th Street and Brook Avenue just fifteen minutes before curfew.
The protesters kept shouting to be let go all the while being told by the NYPD that they had to be home by the 8pm.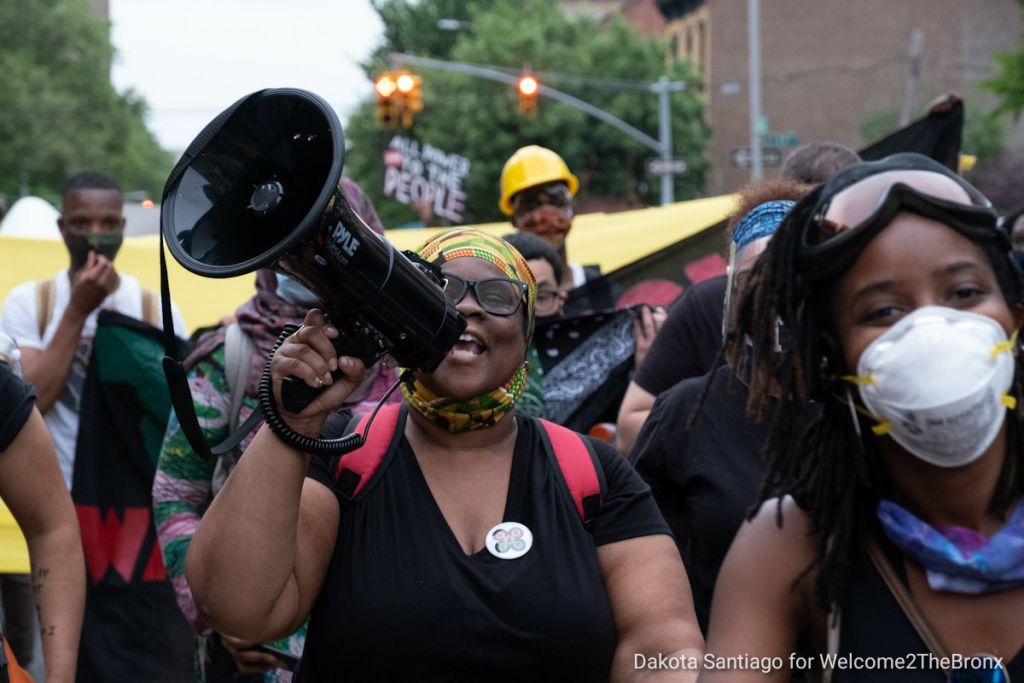 According to multiple accounts as well as several livestream videos the real thugs, otherwise known as the NYPD, started dangerously pushing the demonstrators against each other. People began screaming for help.
They were simply there as the aggressors and to antagonize.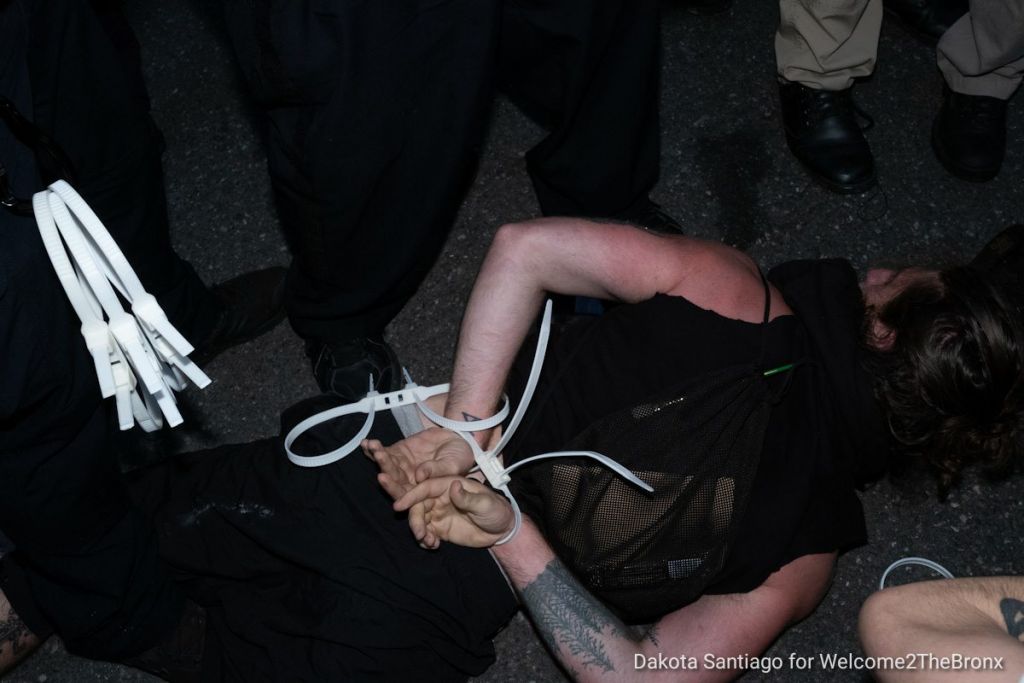 And then that's when the batons came out, pepper spray, and, according to some Facebook live feeds.
This is inexcusable and this is why the people continue to fight. We cannot continue to let Black and brown folks be slaughtered by these tax funded thugs in uniforms.
See the gallery below and watch the videos here:
Note about these images: These images were made possible by readers like you who have donated to our GoFundMe campaign which is helping journalists and photographers of color tell our stories. Consider making a donation here. No amount is too small.