Melrose—by 5pm yesterday, the air was thick with unease at The Hub, The Bronx's oldest shopping district and the heart of the South Bronx.
After the looting and destruction of businesses on Fordham Road and Burnside Avenue the night before, small businesses, residents, and the Third Avenue Business Improvement District decided to make sure that the same wouldn't happen here or at least help minimize the effort.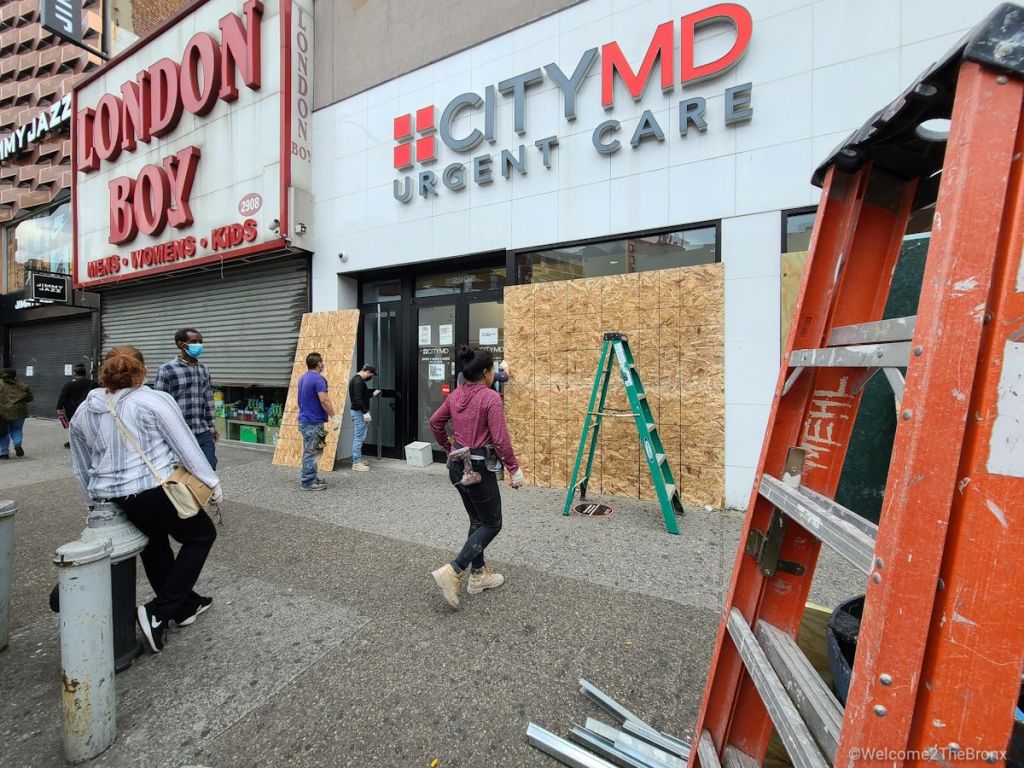 All trash cans were removed as to avoid them being either set on fire or used to break into stores.
As stores along Third Avenue boarded up their windows and bolted down their gates, signs were placed at local businesses urging to respect their community. Some signs indicated which were Black, Hispanic, or immigrant owned to perhaps thwart looting.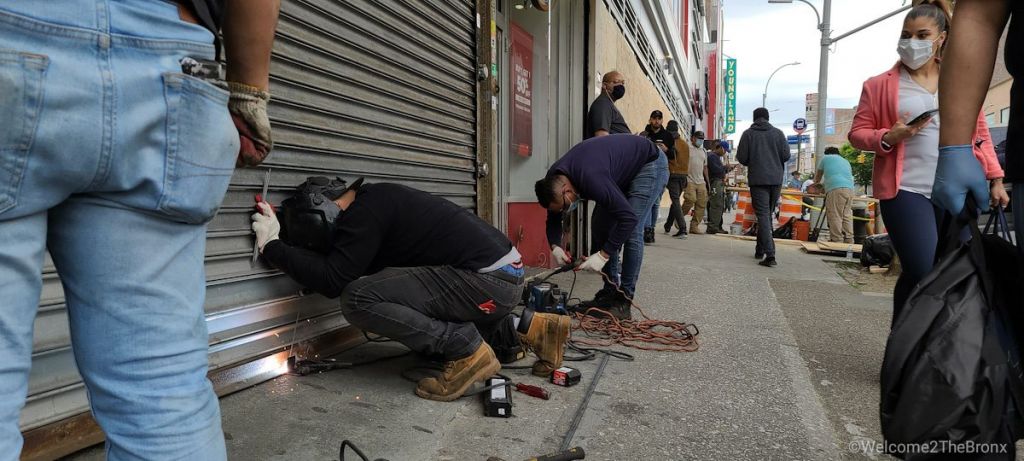 But the rage that dominated Fordham and Burnside in The Bronx and Manhattan's midtown 34th Street and Times Square districts didn't materialize.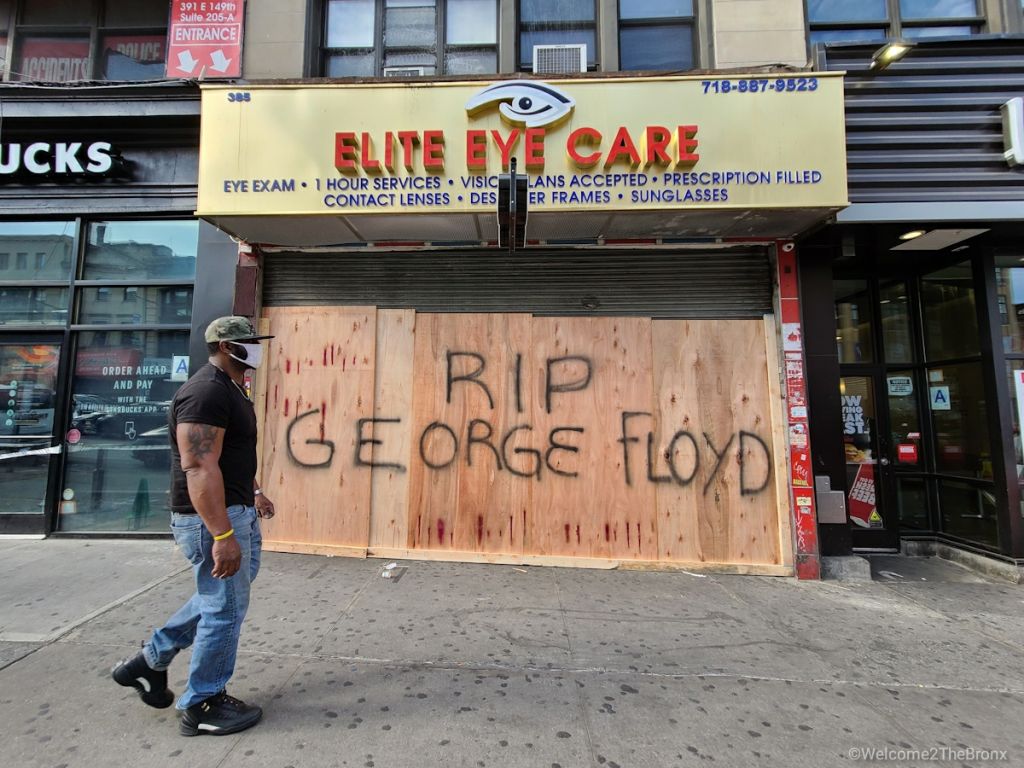 While I witnessed individuals that had been circling the The Hub with crowbars and bats clearly casing the stores, things never escalated as the NYPD seemed prepared this time.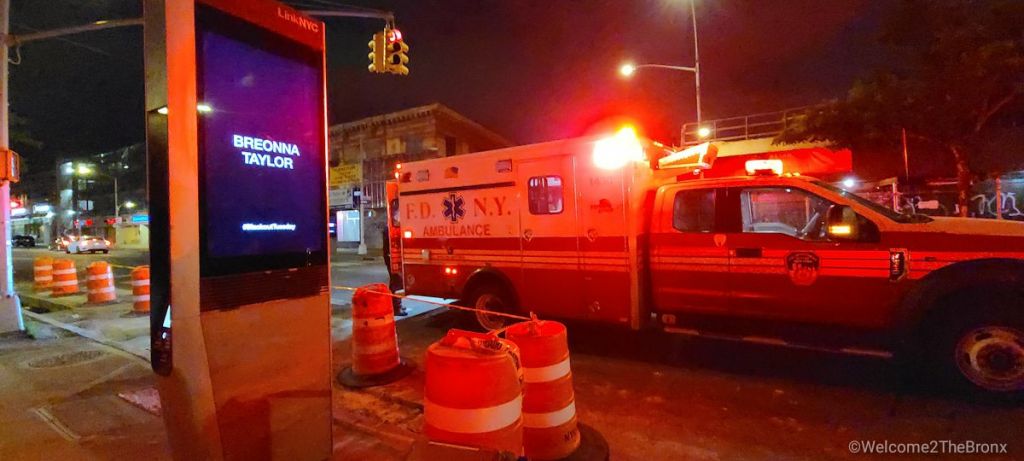 By the time 8pm arrived and along with it, the second night with curfew in effect the tension in the air was even higher.
I walked by several crowds of people talking out load about going over to Third but the heavy police presence deterred them. Several ambulances were parked at either end of Third Avenue between 153rd Street and Westchester Avenue and dozens of police vehicles moving up and down the avenue with at least half a dozen more parked at various intersections.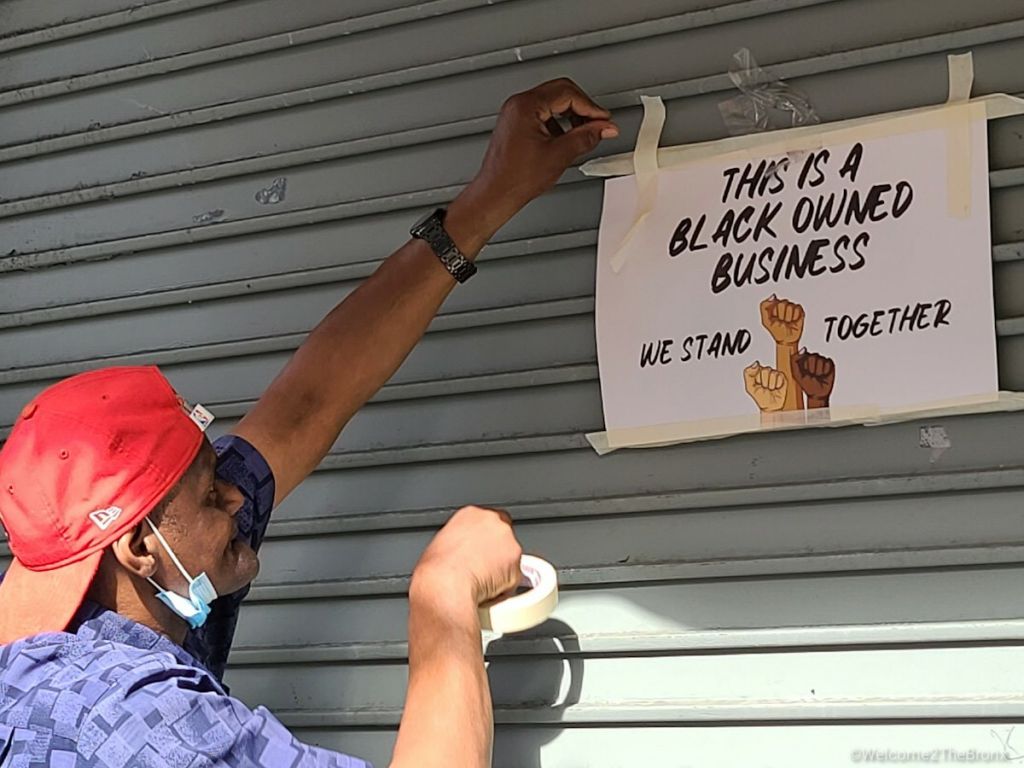 As I walked up and down Third Avenue surveying the scene, more than 3 dozen cops had passed by me but never told me to go home.
It wasn't until 9:30pm that a "white shirt", an NYPD sergeant, yelled at me to get going home before he arrested me. I left to avoid any conflict and confrontation.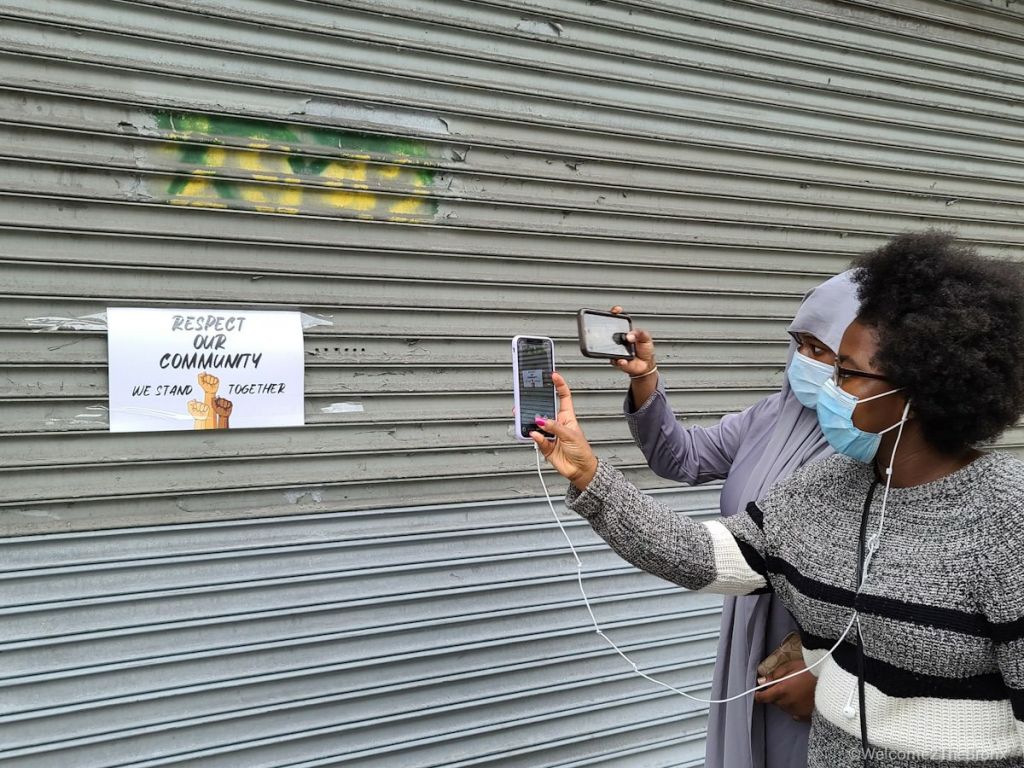 The rest of the night lacked the constant buzz of helicopters and police sirens of the previous night.
When curfew ended at 5am, I biked through The Hub to see if anything had happened but not a thing appeared to be out of place.
It seems that like most cities across the country, the protests remained peaceful for whatever that's worth.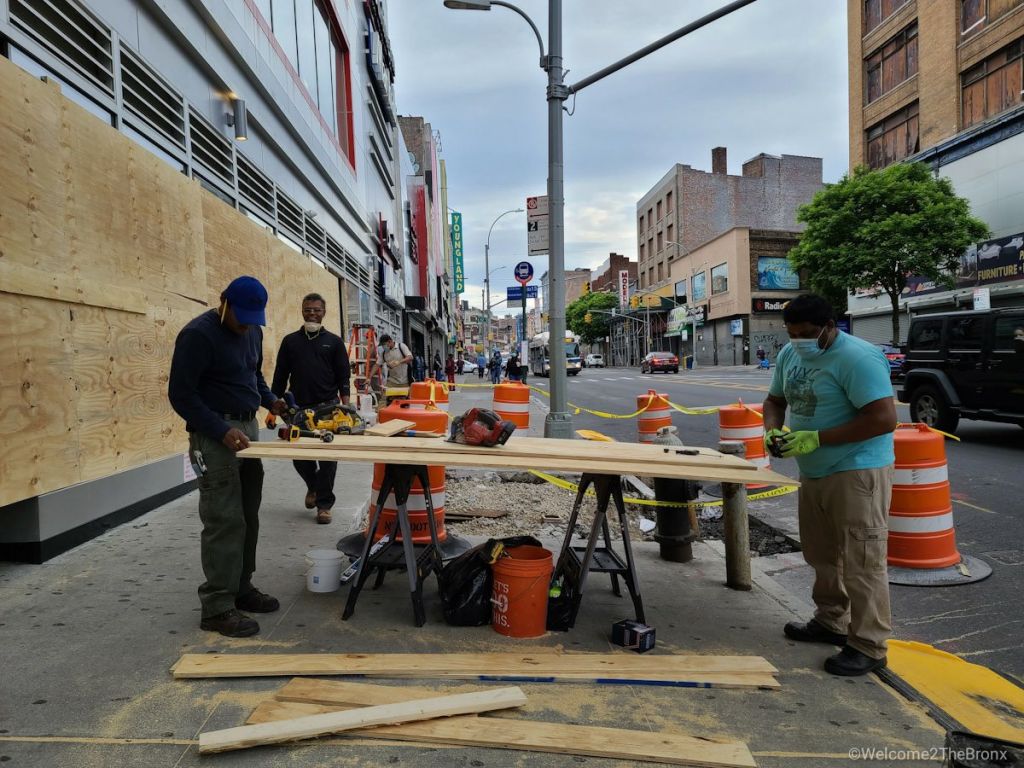 I'm sure everyone will continue to be on edge for some time but think about how Black folks and people of color feel who live in constant state of alert because the color of their skin makes them walking targets by society and law enforcement.
Gallery