The COVID-19 coronavirus pandemic has taken another toll, this time New York City's iconic round the clock subway service in a city that never sleeps.
Governor Andrew Cuomo has just announced that beginning next Wednesday, May 6th, all NYC subway lines will be shut down so that trains can be properly disinfected.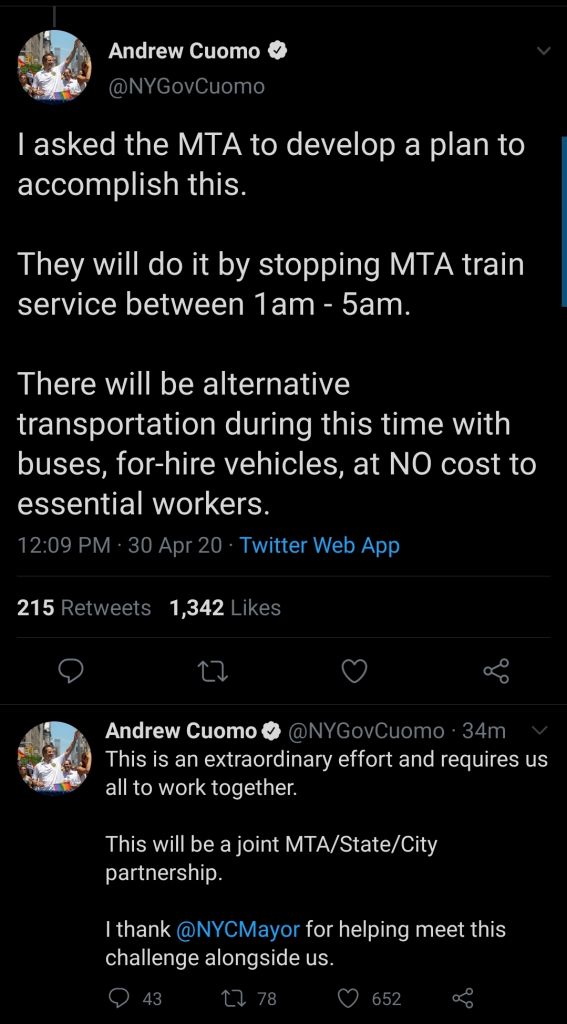 This will happen on a daily basis versus the initial plan set in motion last month of cleaning all subway cars every 72 hours.
This is historic in NYC which is one of a handful of cities in the world where the subway runs 24 hours a day.
But there is no choice.
Now if the MTA could increase service so that essential workers can practice social distancing while commuting to work rather than being packed in like sardines, that would be even more beneficial.
Governor Cuomo said that shuttle buses, dollar vans and for hire vehicles like taxis and possibly ride share services will provide commuters with the necessary transportation during those hours.
But what about the buses? Will they run more buses so they're not overcrowded?