A group of mostly South Bronx elected officials across all levels of government have signed off on a letter requesting that New York State Governor Andrew Cuomo use his executive authority and open an emergency COVID-19 Health Campus at the Harlem River Yards in Port Morris.
The letter calls on the governor to utilize the approximately 8 vacant acres of land at the yards, which is located just 1 block south of Bruckner Boulevard between Lincoln and Willis Avenues and the Harlem River, for a COVID-19 field hospital, a rapid-testing facility, and temporary barracks for medical personnel.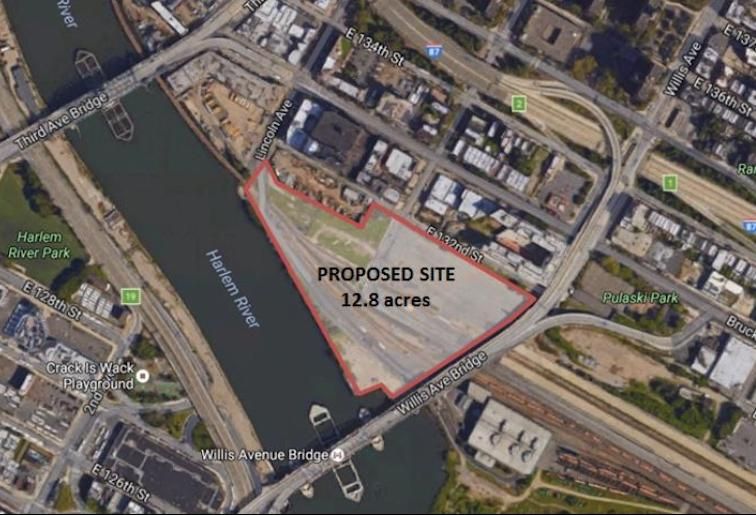 The request is being made after a report by The City which showed that Bronx residents are dying at a higher rate from COVID-19 than residents of any other borough.
Such a facility would be in addition to the field hospital already at the New York Expo Center in Oakpoint and the one going up on the Van Cortlandt Park parade grounds.
Not mentioned in the letter, which we feel is also a good option, is the acres of open parking lots at Yankee Stadium which would also serve as a good location due to its immediate proximity to highways and the subway, and a Metro North Station.
Personally, we think this is a far superior location due to ease of accessibility.
Either way, we support any additional support we can get.
See the letter below signed by almost a dozen Bronx elected officials and the Third Avenue Business Improvement District.