For years Welcome2TheBronx has been a big advocate of the Triboro Line connecting The Bronx to Queens and Brooklyn — without having to go through Manhattan — a reality.
Last June, Assemblywoman Latrice Walker of Brooklyn proposed a bill so that would compell the Metropolitan Transit Authority to study the project.
A few months later in October, the MTA announced that they were studying the feasebility of the project by looking at the southern half portion of the 22 stop line between Brooklyn and Ridgewood, Queens.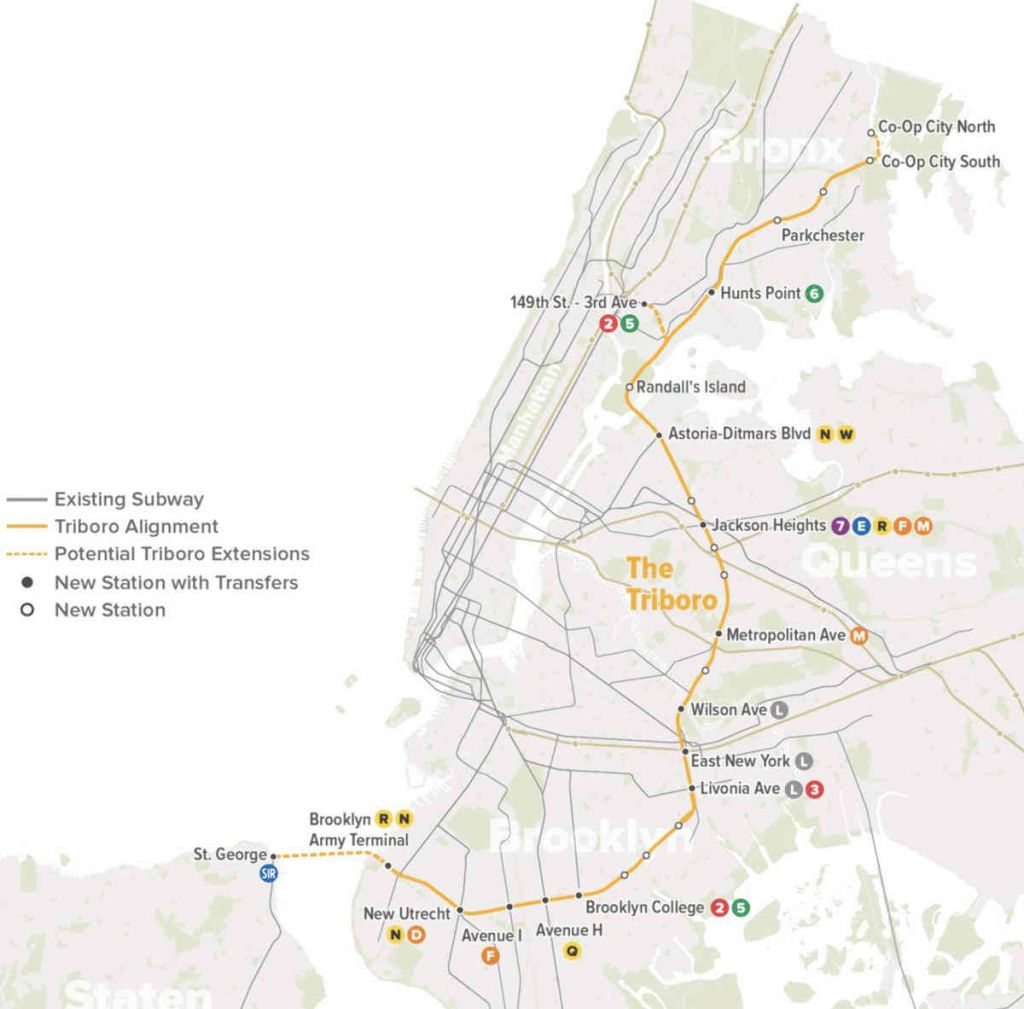 Now, New York City Councilman Costa Costantinides of Queens has sent a letter to the MTA's Chairman as well as president in support of the study.
Qns.com reports:
"I add my voice to support the call for a formal MTA-commissioned study that will analyze the technical feasibility of the Triboro line, along with ridership forecasts and price estimates," Constantinides wrote in his letter. "My hope is that such a study will take this proposal from a schematic vision to a tactical plan to move forward with."
According to the RPA, the Triboro line would address the MTA's Manhattan-centric transportation system and the transit deserts in the outer boroughs. They cited job creation as one reason people need more access between the outer boroughs, since they found that more than "50 percent of New York's job growth in the last 15 years has occurred outside of Manhattan."
The Regional Plan Association estimates that the 22 station line stretching 22 miles from Co-op City in The Bronx to Bayridge, Brooklyn would cost anywhere between $1 to $2 billion utilizing existing right of way rail and would connect to 17 different subway and rail lines along the way.
The Bronx stops would include one, possibly two stops in Co-op City, Morris Park, Parkchester, Hunts Point, and a possible extension to 3rd Avenue and 149th Street at The Hub in Melrose.
If some of those stops sound familiar it's because they're the same ones for the four new East Bronx Metro North stations that are coming soon.
Considering that the 2nd Avenue Line, which cost $4.5 billion for just three new stations and we consider it to be a miserable failure for not connecting to The Bronx, this potential new line is not only necessary but also a no-brainer.
It's time we ditch Manhattan-centric oriented transit. We're a city of five boroughs not 1.
It's time our transit system reflects that.
To learn more about the Triboro Line, check out this interactive feature at RPA.