Nestled within the world's largest food distribution center at Hunts Point in The Bronx is the New Fulton Fish Market where, according to many, New York City's best seafood comes from.
The fish market itself is the country's largest of its kind and at 400,000 square feet, the facility handles over 200 million pounds of fish per year with an economic value of over $1 billion.
And the early bird catches the worm, or in this case, the fish, as restaurants and market owners are at the Fulton Fish Market by 3AM selecting the finest of available fish.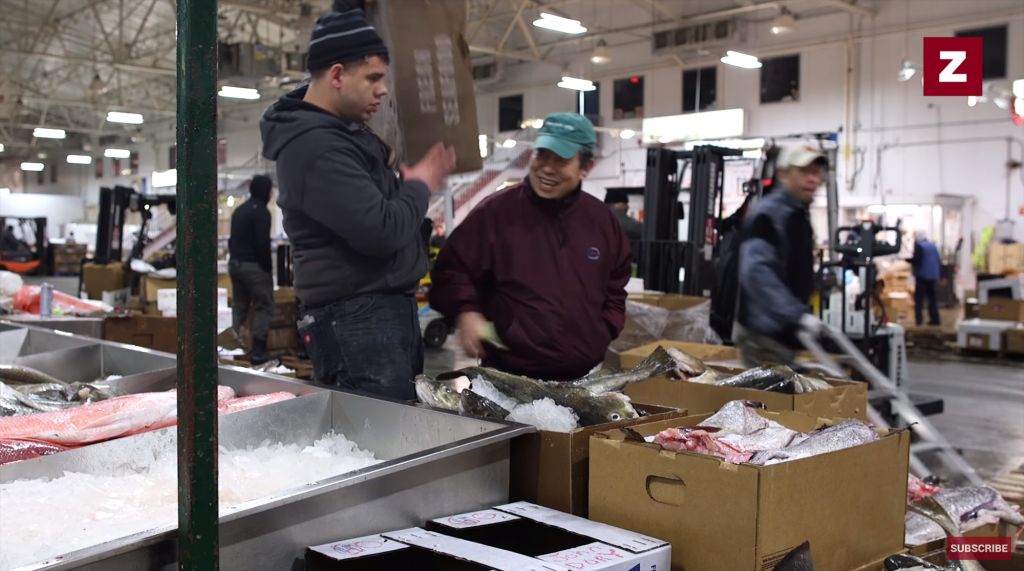 One good thing that we learned from the video is the market's commitment to sustainable methods of fishing and working with such fisheries.
The United Nations Food and Agriculture Organization recently released a report which indicates that 33.1% of global fish stocks are currently being subjected to overfishing.
Here's a great video that Zagat put out about the market several years ago where they follow a fourth generation fish monger, Louis Rozzo of F. Rozzo and Sons on what makes this place so special.