The greenest borough of New York City just got greener—1.07 acres greener to be exact.
After decades in the making, Yolanda Garcia Park in Melrose is finally open.
Located on Melrose Avenue, between 159th and 160th Streets, the park was originally envisioned as a central gathering and green space for the Melrose Commons urban renewal plan created by Nos Quedamos/We Stay founded by the late Yolanda Garcia who passed away in 2005.
Thanks to her, Melrose residents who stayed put during the 70s and 80s as the population dwindled from 25,000 to barely 4,000 residents, were saved from displacement by the city who wanted to recreate the neighborhood in their own image.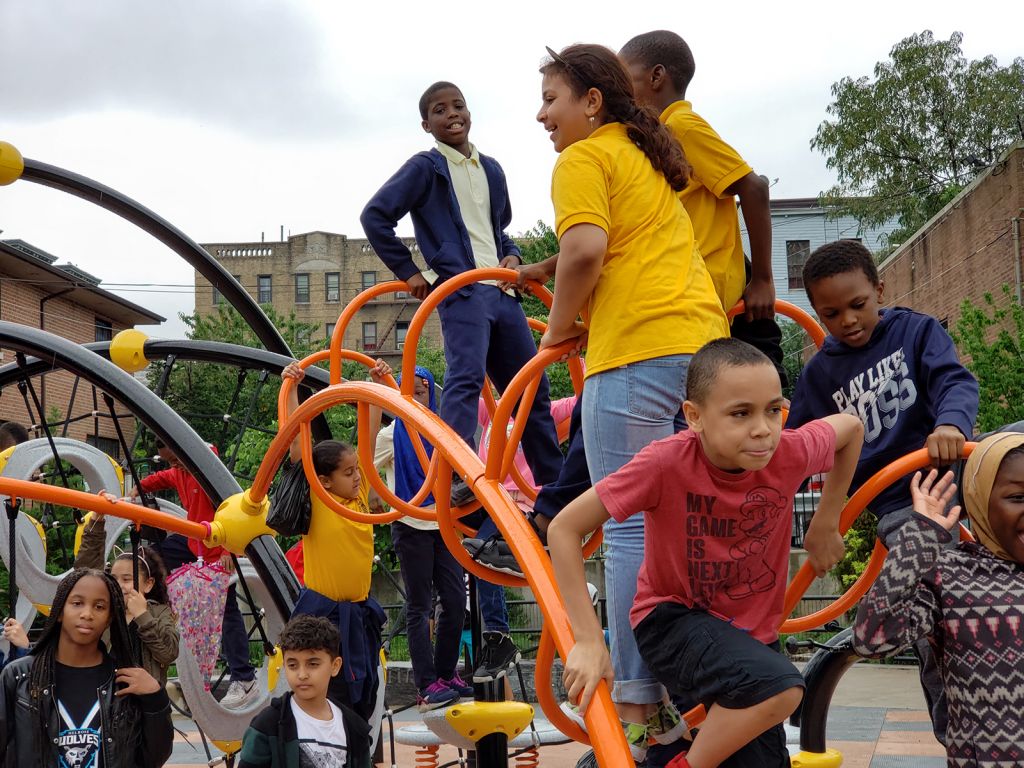 Garcia and crew put a stop to that and created a community based vision for the neighborhood's future which eventually went on to become one of the greatest success stories of urban renewal in the country where scholars, city government officials from the world continue to study it to this day.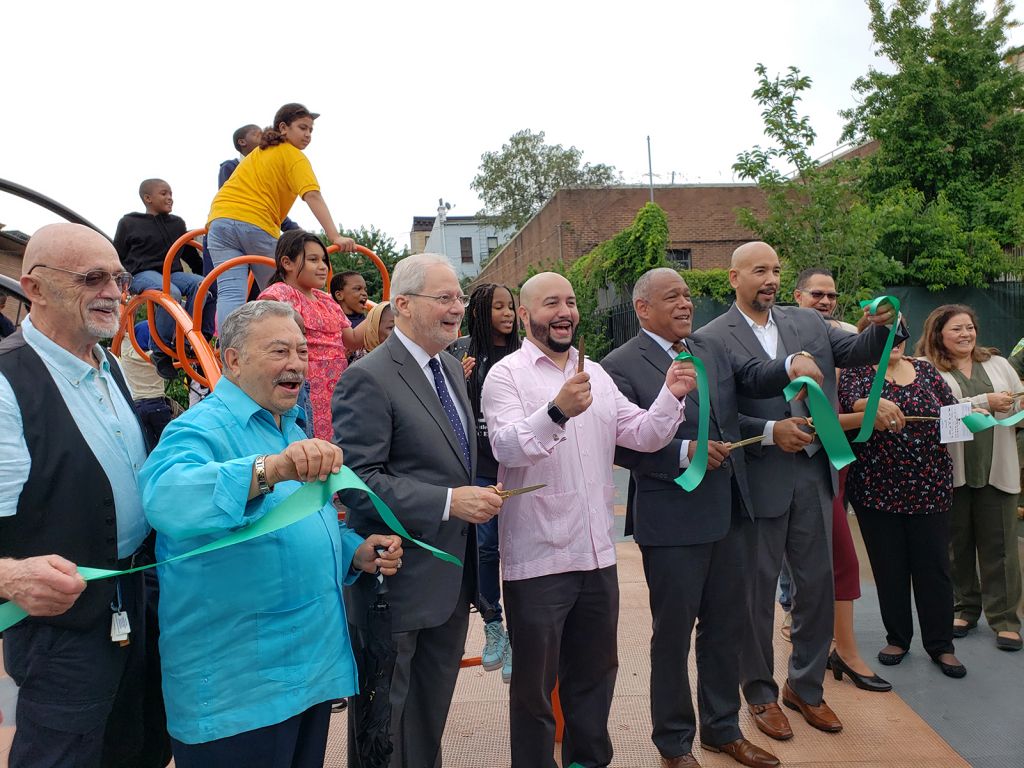 During the ribbon cutting ceremony, NYC Parks Commissioner Mitchell J. Silver, FAICP stated that the new park was one of the most beautiful he has seen in New York City opening ceremony of which he attends roughly 100 a year.
And indeed the space is gorgeous and welcoming for all ages with plenty of flowers planted throughout, beautiful pavers lining the winding pathways, modern playground equipment, an outdoor gym for adults, and even a comfort station that will be open later this summer.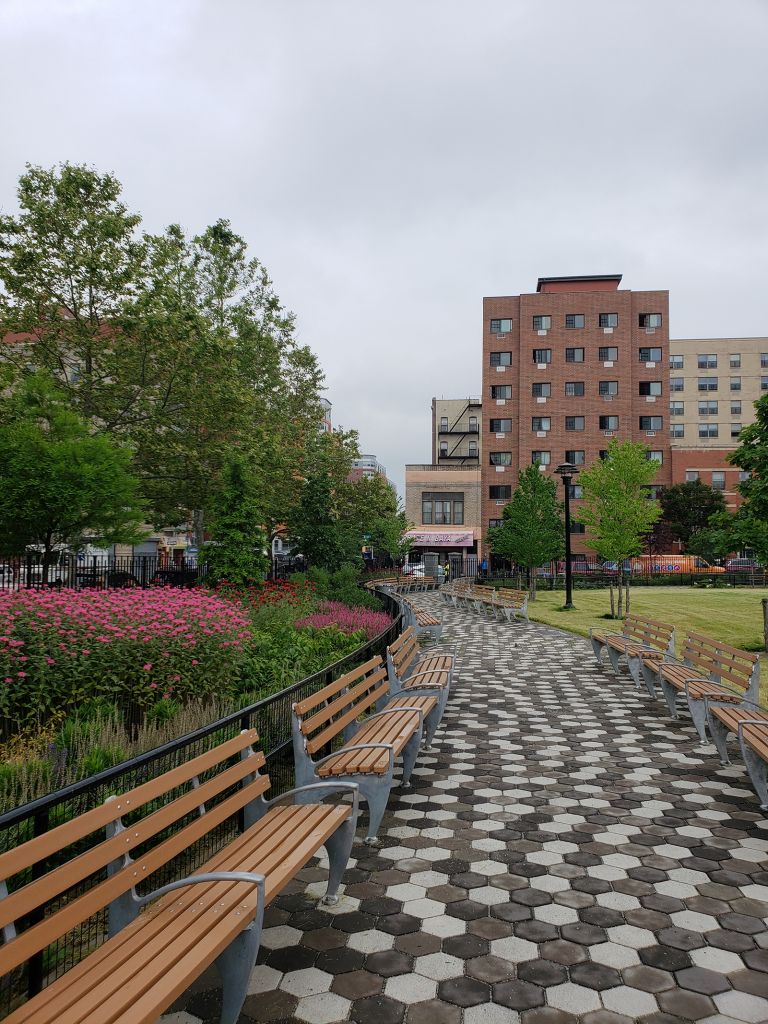 The highlight for today was watching all the children gleefully playing on the state-of-the-art playground equipment and listening to their laughter.
This is why she fought.
This is why we fight.
All communities deserve clean, open, green spaces.