Located directly across Tremont Park in the Tremont neighborhood of The Bronx, a new affordable housing development is now accepting applications for 149 residential units.
The Wilfrid East and West, as 4181 3rd Avenue and 1888 Bathgate Avenue are known, is located just an easy two blocks to the Tremont Metro North Station — which is perfect since the area is lacking a nearby subway thanks to the Third Avenue El being torn down over 40 years ago.
With incomes as low as 40% of the Area Median Income (AMI) you can land yourself a studio apartment was low as $462 a month or a one bedroom at $590 a month—if you qualify. Two bedrooms in this bracket are $718 a month (how appropriate for our borough) and 3 bedroom units at $821 a month.
The development features amenities like a bike room, laundry room, outdoor terrace, resident lounge, and a fitness room.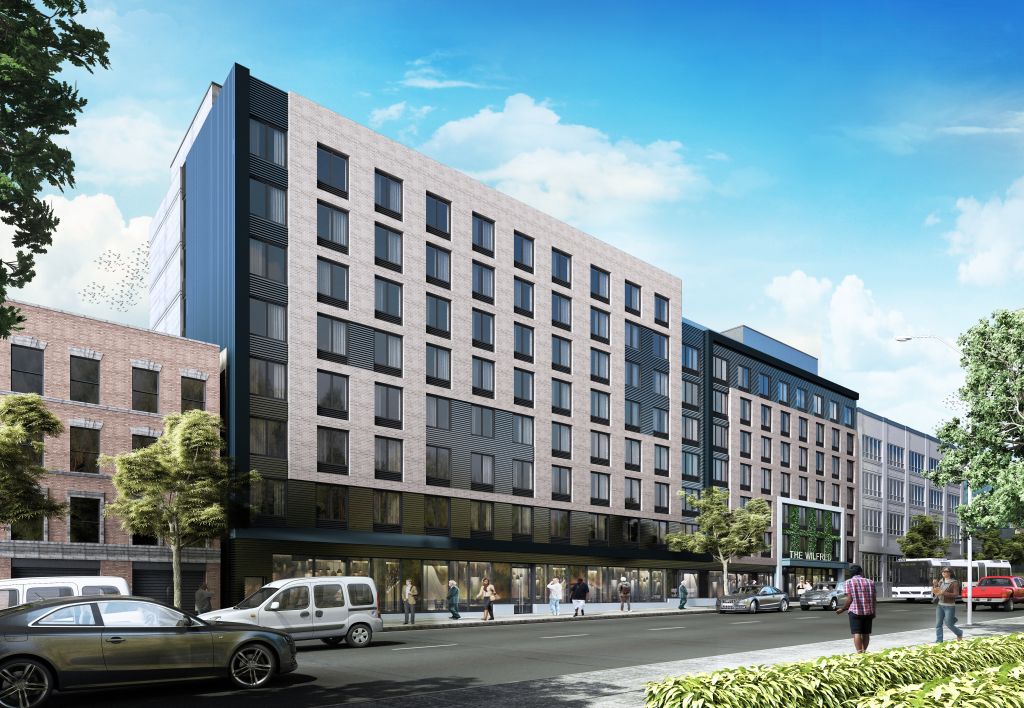 May 21st is your deadline so head over to Housing Connect and apply here. To learn more about the development you can go directly to their website.
Good luck!
T