We're just coming out of the coldest couple of days of the year but Winter's nowhere near over and lacking heat is not where you want to find yourself.
Real estate database Localize.city has just issued a report of the top ten neighborhoods in the city with the most hazardous heat related violations and six of them (not surprisingly) are located right here in The Bronx.
In response to a legislation introduced by the City Council that would require New York City's Department of Housing Preservation and Development to identify the top 150 non-NYCHA buildings of 3 units or more with the highest rates of hazardous heat violations over the course of four years, Localize did just that.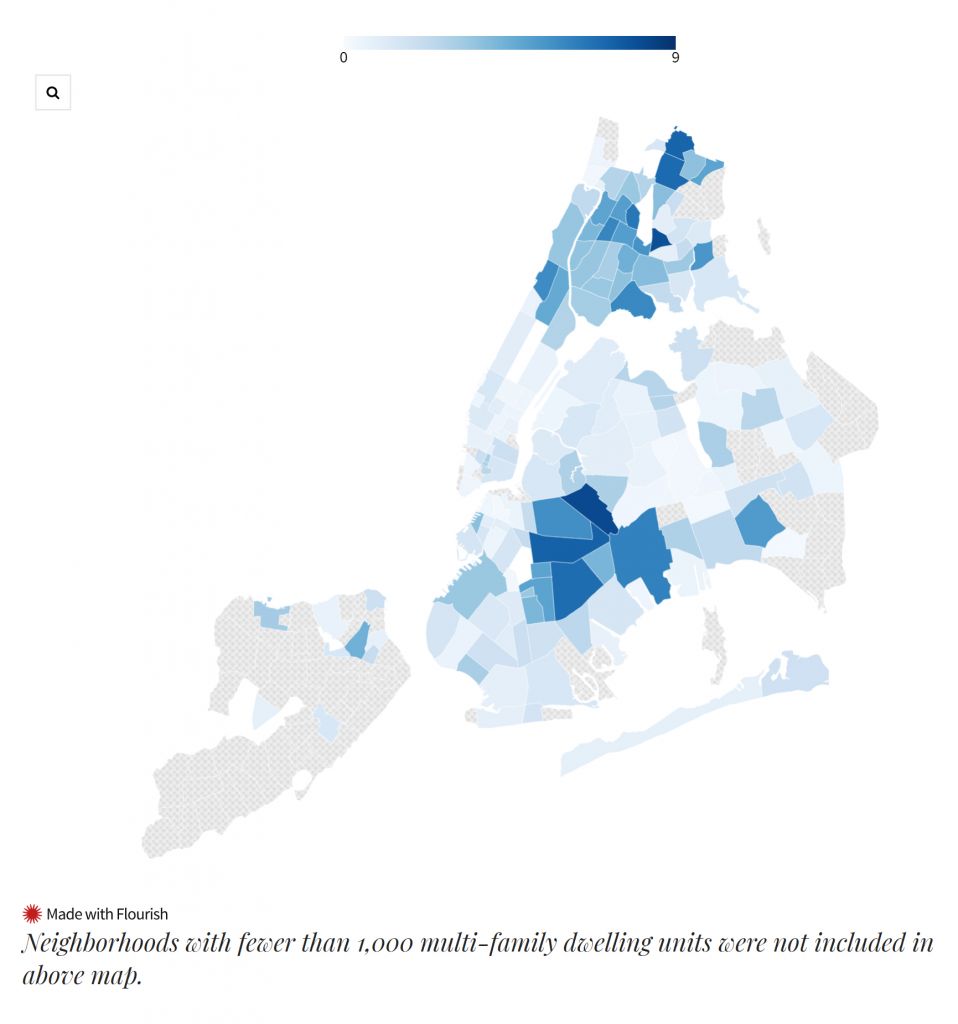 According to the report, the following Bronx neighborhoods had the highest rates of hazardous heat violations over the past four years:
Van Nest
Wakefield
Williamsbridge
Belmont
Tremont
Hunts Point.
The report also singled out the top three addresses that racked up the most violations and 506 Brook Avenue in Mott Haven, a building with 9 residential units, racked up 18 violations during this time frame.
The analysis only covered neighborhoods where there were more than 1,000 such units so parts of the East Bronx and Riverdale were not included.
Neighborhoods like Riverdale, Woodlawn, Spuyten Duyvil, Morris Park, Castle Hill, and Throggs Neck had some of the lowest rates of such heat related violations in The Bronx.
Localize also provided the following tips:
Understand Your Rights
During heat season — Oct. 1 through May 31 — landlords are required to provide heat from 6 a.m. to 10 p.m., ensuring that the inside temperature is 68 degrees everywhere in your apartment if the temperature outside falls below 55 degrees.  From 10 p.m. to 6 a.m., the inside temperature must be at least 62 degrees in your apartment regardless of the outside temperature.
How to take action if you have heat or hot water problems
Let your landlord know there's a problem. If your landlord fails to address the problem and you think your landlord is violating the law, you can file a complaint through 311 either for your apartment or the building. (You can file a building-wide complaint anonymously, but must include the address.)
For the complaint to turn into a violation, here's what happens next: It triggers a visit from an inspector with the city's Department of Housing Preservation and Development. That inspector must then gain access — typically during the work day, when tenants are not home — and find that the heat is indeed not working.
Check out the full report over at Localize.city
Also, don't forget to take a look at their website to learn more insights about your building and neighborhood!