The remnants of the beloved old City Island Bridge, which was closed off to traffic on December 18, 2015 before being dismantled, are headed to the Atlantic Ocean.
After serving residents of The Bronx for 114 years, the bridge will now become part of an artificial reef off the coast of Long Island.
Hempstead Reef is located about 3.3 miles south of Jones Beach measuring 744 acres in size and is one of 12 such artificial reefs managed by New York State Department of Environmental Conservation.
This project is part of New York State's largest expansion of these reefs in state history according to a press release from Governor Cuomo's office.
"These concrete and steel bridge materials will enhance the local marine habitat and fishery populations, benefitting both anglers and divers frequenting New York's artificial reefs," Commissioner Seggos said. "Governor Cuomo recognizes that expanding Long Island's artificial reefs is an innovative way to reuse materials for the benefit of the environment and our economy. I commend DEC's marine resources staff for their work in this ongoing, historic reef expansion effort."
According to the governor's office, "The state's program is designed to build a stronger, more diverse marine ecosystem and provide shelter for fish and other marine life off New York's shores in an effort to expand recreation and tourism opportunities."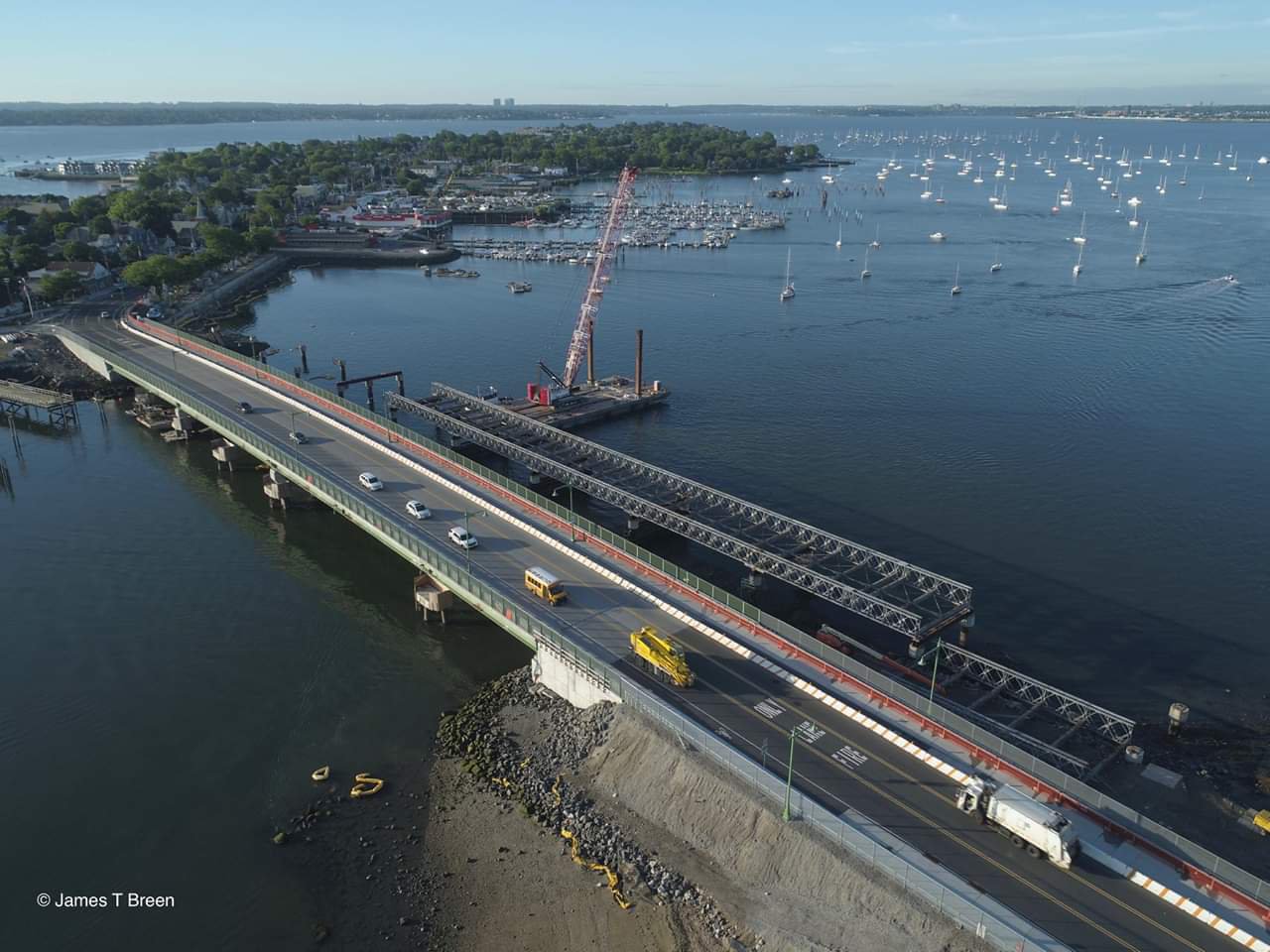 The new City Island Bridge is just a causeway without any character like the old bridge/©James T Breen
While we miss the beautiful old City Island Bridge which was replaced with that ugly causeway, at least it will live on now under the sea and home to marine life.
What a fitting end to a bridge that once transported us over the water to now rest under the Atlantic Ocean.
Cover image ©James T. Breen who along with his brother Tommy Breen have covered extensively the dismantling of the old bridge as well as the construction of the new one. You can view and follow their work over at The New City Island Bridge on Facebook.