The transformation of the Sheridan Expressway from a highway to a tree-lined boulevard just took a leap closer to becoming a reality.
The federal government has given the green light for removing the designation of the expressway as an interstate which will allow the state to proceed with plans to convert this stretch of road in The Bronx into a boulevard.
This will remove the barrier that is the little used roadway and provide easier and safer access to the Bronx River and surrounding greenways.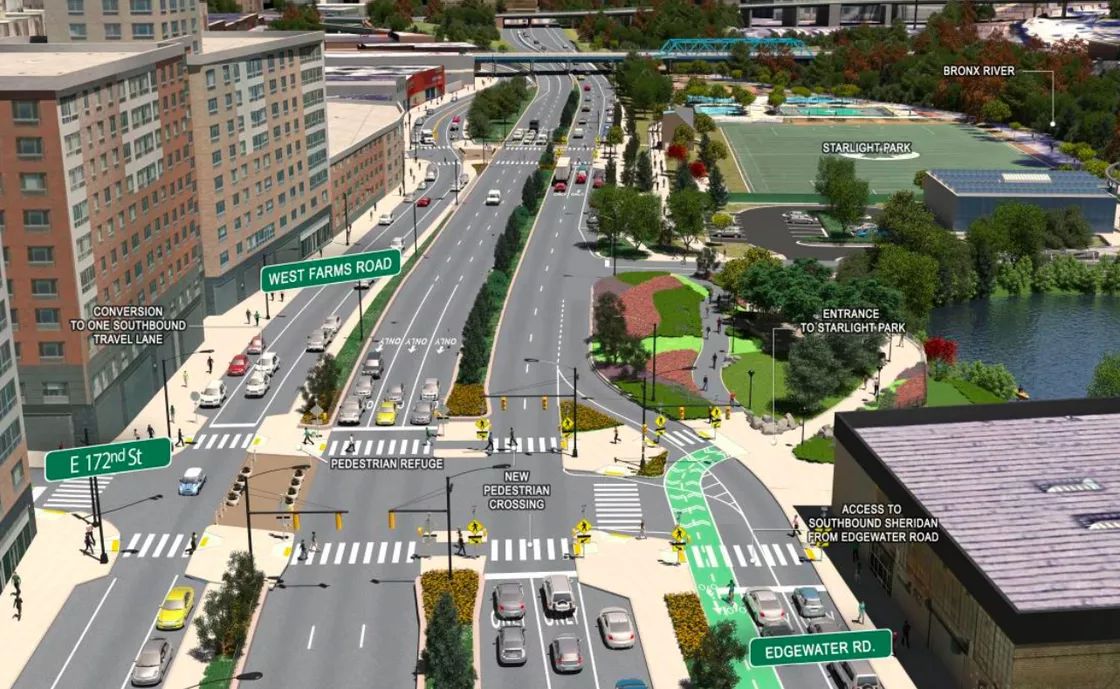 While this is all nice and looks cute on paper, the problem still remains of where to place the ramp into Hunts Point.
The Cuomo administration insists on placing the ramp at Edgewater where it will cut of communities and cause more pollution in an area that is saturated with heavy truck traffic already.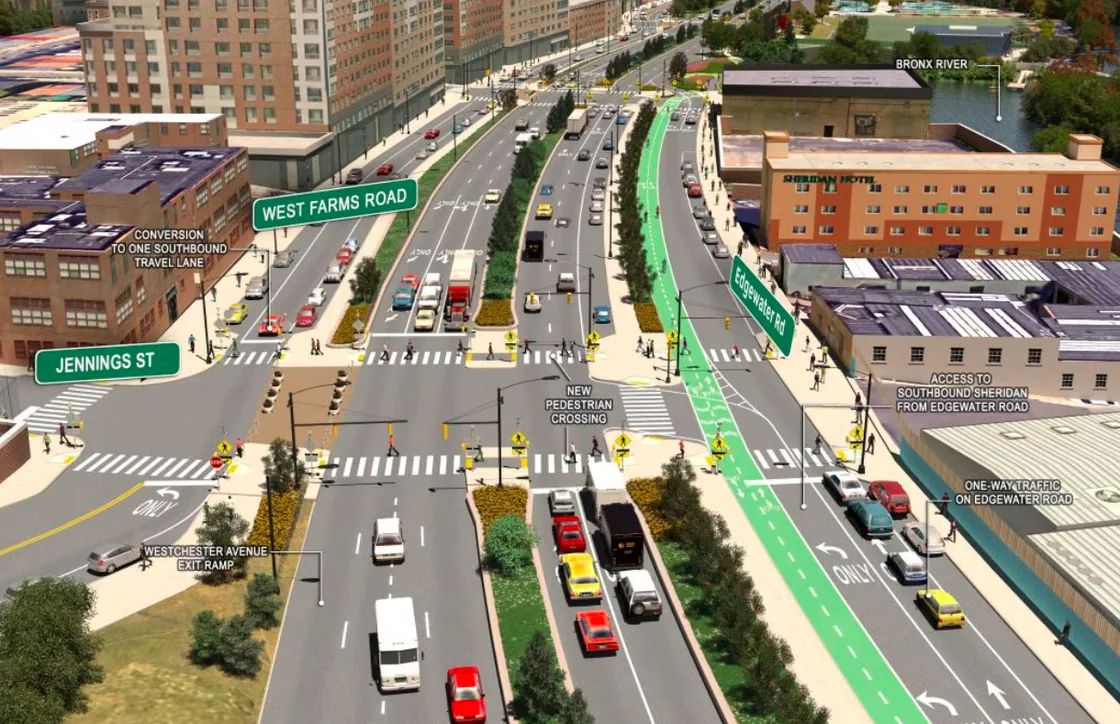 It literally defeats the point of tearing down the Sheridan and is a slap in the face to the community. A literally "We don't care" from Cuomo.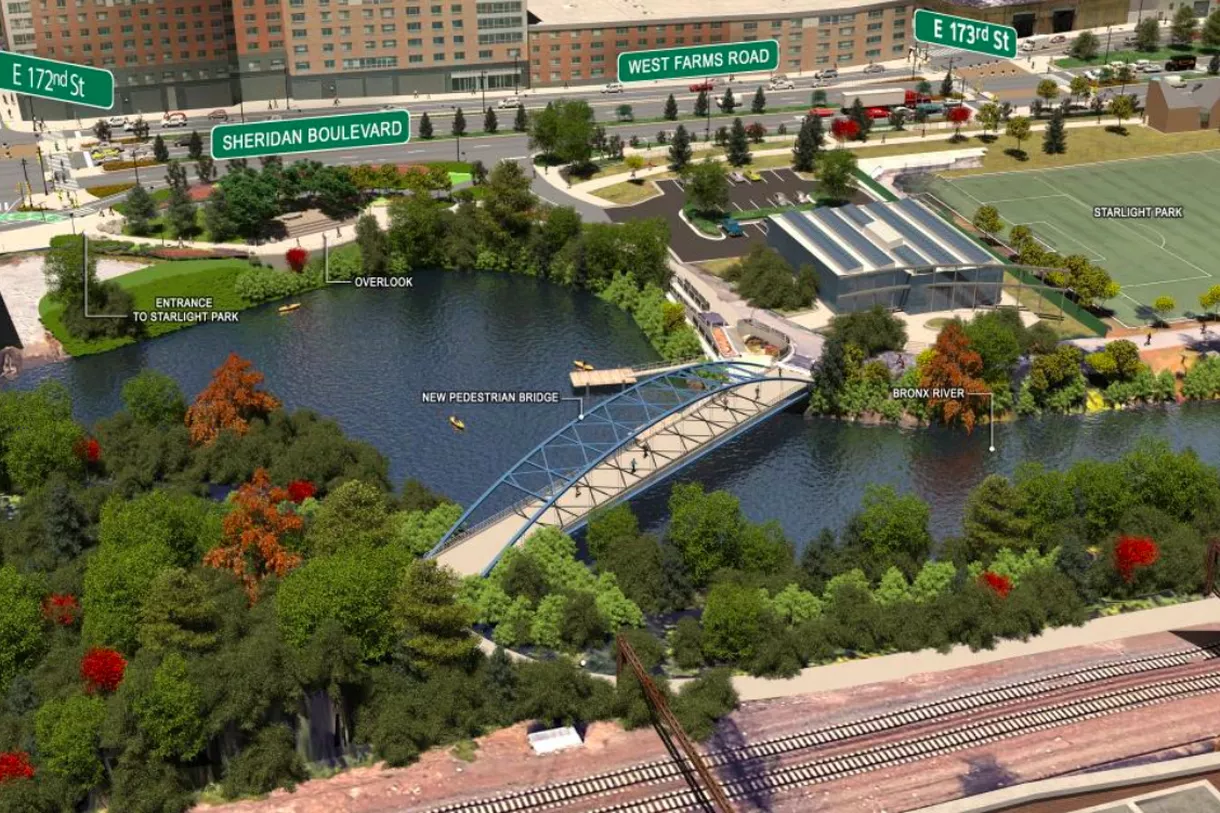 Oakpoint is where the ramp needs to go which will allow for direct truck access into the industrial heart of Hunts Point and not running through its residential core further exacerbating deadly conditions.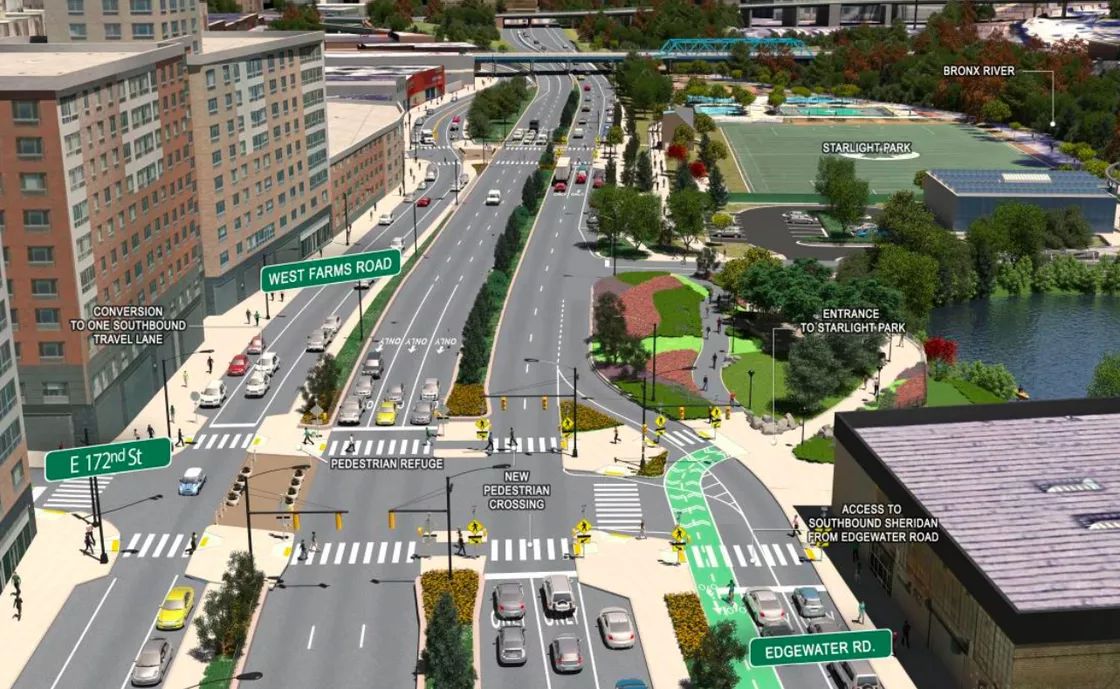 So thanks for the cute renderings but they're worthless in the face of potential lives lost if the ramp is placed on Edgewater.
According to Curbed, construction on the $75 million Sheridan plan is expected to begin by the end of this month.