The cleansing of the Jerome Avenue Rezoning Area has begun as the first set of auto-related businesses are set to be demolished and replaced by a 15 story development which will be the tallest building in Mount Eden once completed.
It's happening much faster than anticipated by many but those of us who warned the city saw the writing on the wall.
Now YIMBY has exclusively revealed the new renderings of the building which will rise at 1331 Jerome Avenue which, once completed, will rise 159 feet with 255 residential units.
145 of the units appear to be set aside for homeless or formerly homeless families with the remainder of the 110 units most likely as affordable housing.
The 221,060 square foot development will also have 128 spaces for bicycle parking.
1331 Jerome Avenue sits just a couple of blocks away from an already over-burdened 4 train at 170th Street.
Many warned the city that these businesses would be wiped out and here we are as the first set face the wrecking ball to make way for "progress".
But what is progress when our infrastructure can't handle our current population? How are we supposed to accommodate thousands more?
Three blocks south from this site another proposed development is slated to rise with not one but two 17-story towers across the street from each other on River Avenue. This development was the first announced in the Jerome Avenue Rezoning Area.
Plans for that development were revealed just a little over a month after the rezoning was approved and demonstrated just how hungry and ready developers were to raze and change the face of the neighborhood.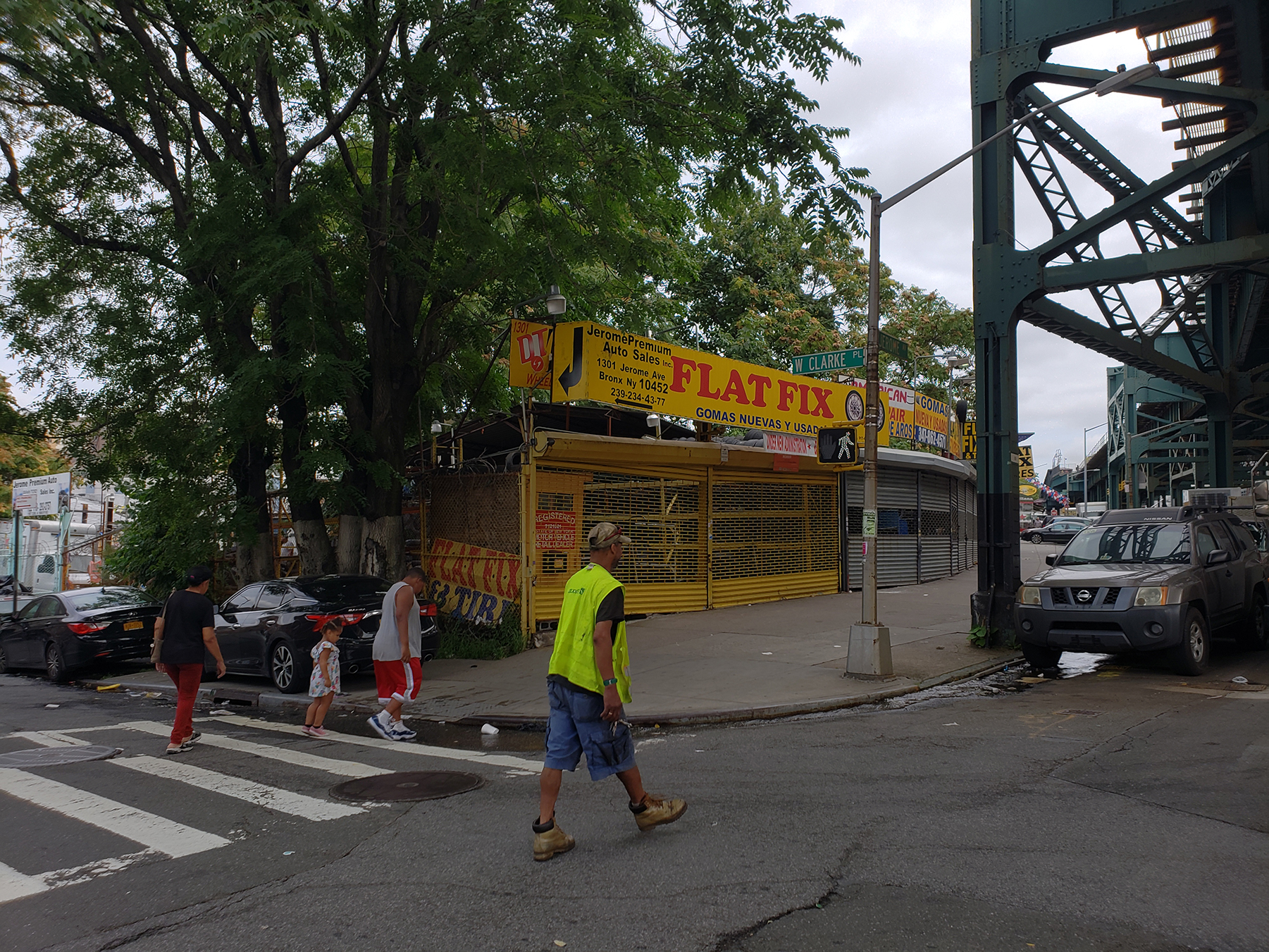 Many will argue that this isn't gentrification because they're bringing in "affordable" housing and housing for the homeless but the fact is that it all begins somewhere and this is just the beginning.
Displacement of longtime businesses, regardless of how "undesirable" you may find them, is still displacement.