Citi Bike is FINALLY coming to The Bronx after the sudden pull-out of dockless bike sharing company ofo who was supposed to join JUMP Bikes in a Fordham area pilot program which also covers West Farms, Belmont, East Tremont, Tremont, and parts of Morris Heights, and University Heights.
Starting mid-August, about 200 new dockless Citi Bikes will join the approximately 200 JUMP Bikes which are also dockless.
Unlike the traditional Citi Bikes which use the docking stations that takes up precious parking real estate, this dockless system doesn't need those expensive systems.
But JUMP will have a head start as starting early next week, you'll be able to start riding their fast pedal assist bikes which will zoom you through the Fordham area with speeds up to 20mph thanks to an electric boost you get as you pedal.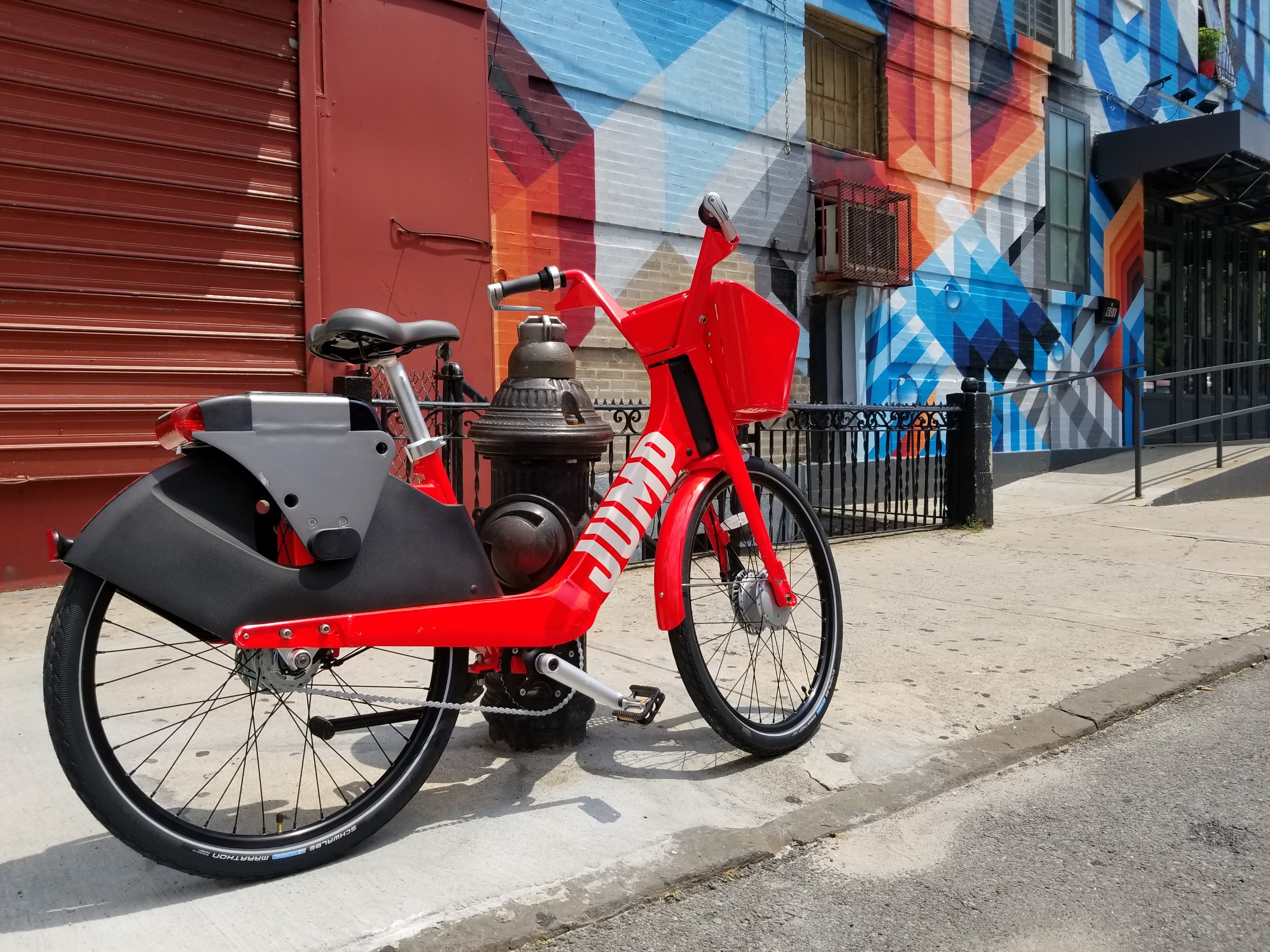 At JUMP's invitation, we test rode their bright red bike last Friday and in no time we were zipping through the area and into Belmont ans down Arthur Avenue the heart of NYC's real Little Italy.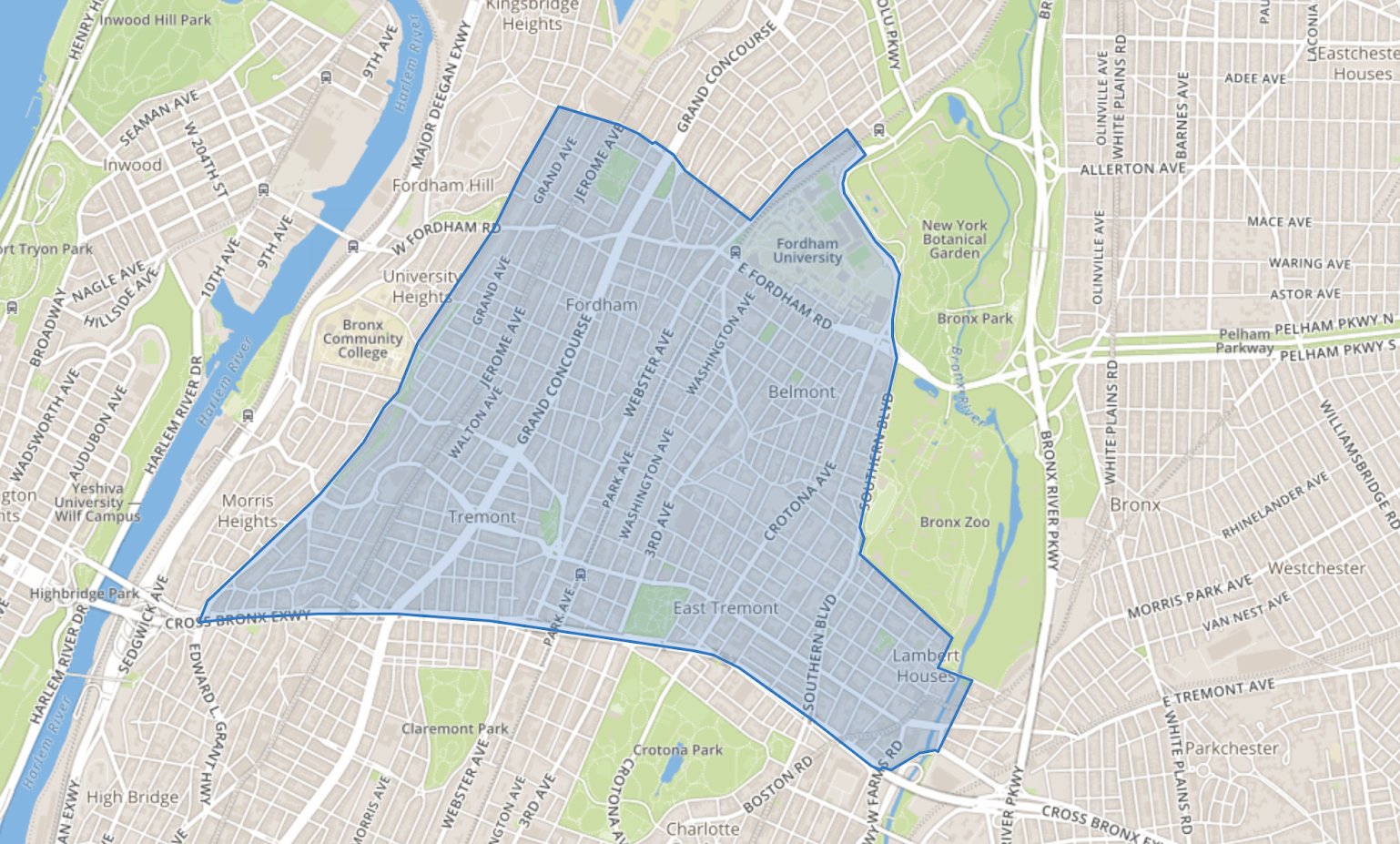 The most surprising thing about JUMP Bikes is the speed you get with little effort so they're perfect for running quick errands and are especially useful for the hilly terrain of the West Bronx as the pedal assist boost gets you over the hills with barely breaking a sweat.
Many have been concerned as to where these dockless bikes will end up but the company has figured it out.
They developed a built in locking mechanism which requires you to actually lock them to a bike rack within the service area.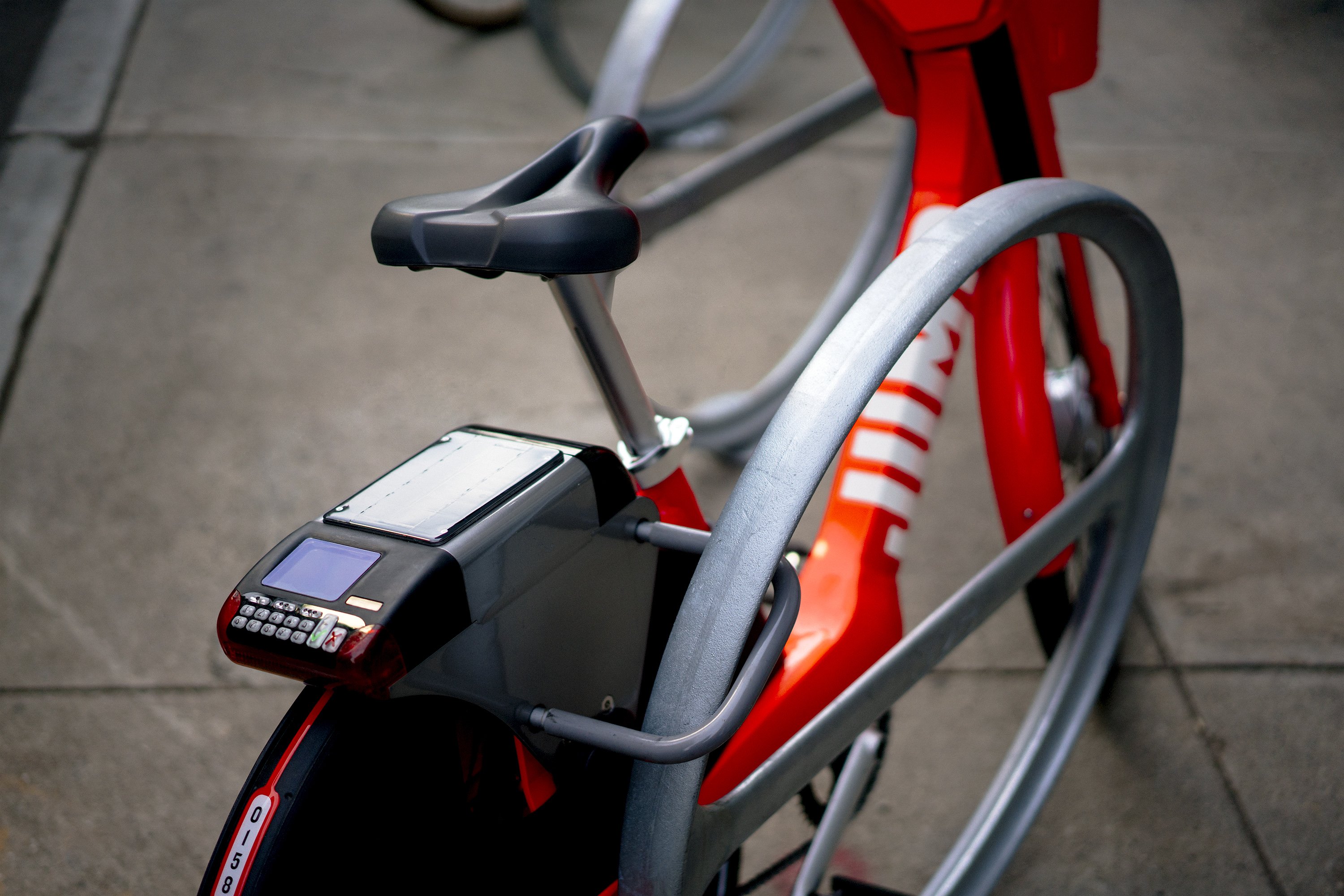 This prevents the bikes from sitting just anywhere blocking pedestrian traffic on sidewalks or ending up in strange places like up on a tree (yes this actually happened in Washington DC).
Reserving a JUMP Bike is super easy by using the app or your Uber app (the company was purchased by the popular ride sharing company and has since integrated JUMP Bikes into the app).
Pricing is extremely affordable as well which is perfect for Bronx demographics.
A 30 minute ride will cost you just $2 bucks and each additional minute after that will run you 7 cents per minute.
JUMP also provides a brilliant plan called Boost to encourage low-income residents to take advantage of the program by offering up to 60 minutes a day for just $5 a month for qualifying residents.
Boost members will pay the standard 7 cents a minute once they go beyond their alloted daily 60 minutes.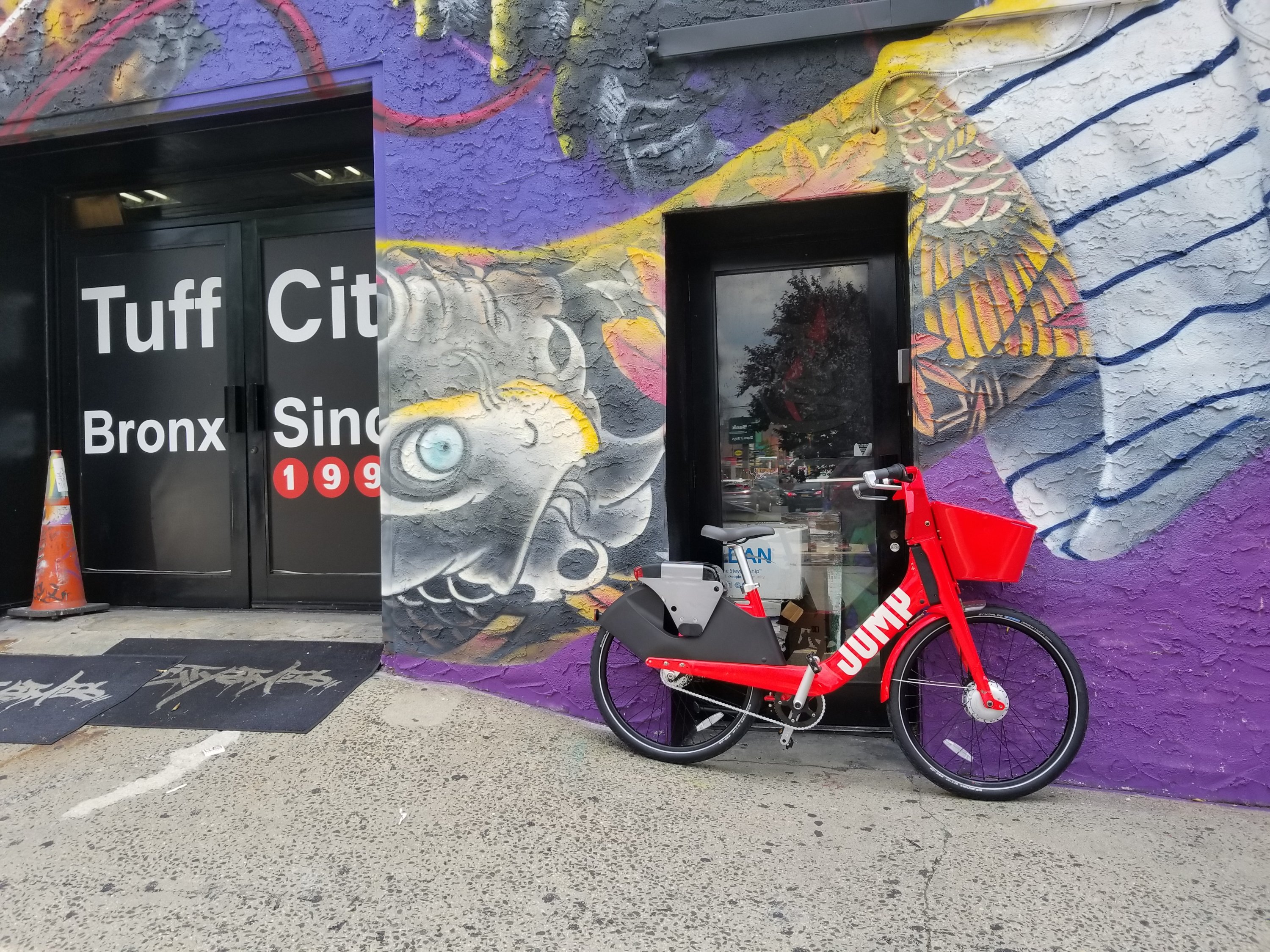 Besides the apps you can also unlock ans use a bike with just your account number or an RFID card for residents who sont have à smartphone and even more importantly, the company takes into consideration that Bronxites are severely under served by banks with many residents lacking bank accounts.
For such users they can simply pay in cash in advance at a CVS, 711, or Dollar Tree.
As for Citi Bikes, we haven't tried the dockless ones yet but pricing will be the same as Manhattan and Brooklyn and will also offer a low-income option for residents on public assistance or who live in NYCHA for just $5 a month for unlimited rides throughout the pilot area and NYC's system.
Justike JUMP, Bronx Citi Bike users will also have a pay per ride option of $2 bucks per 30 minute ride.
We think this is an excellent opportunity for residents to get more active and provide alternative means of transportation which given the state of our subways and buses, we sure need them!