The first building in the five building, 992 apartment development at La Central in Melrose has topped off reaching its maximum height.
The massive development slated to be completed sometime in 2021 will provide housing to thousands of residents, house a new studio for BronxNet Television and will also include a massive 50,000 square foot YMCA.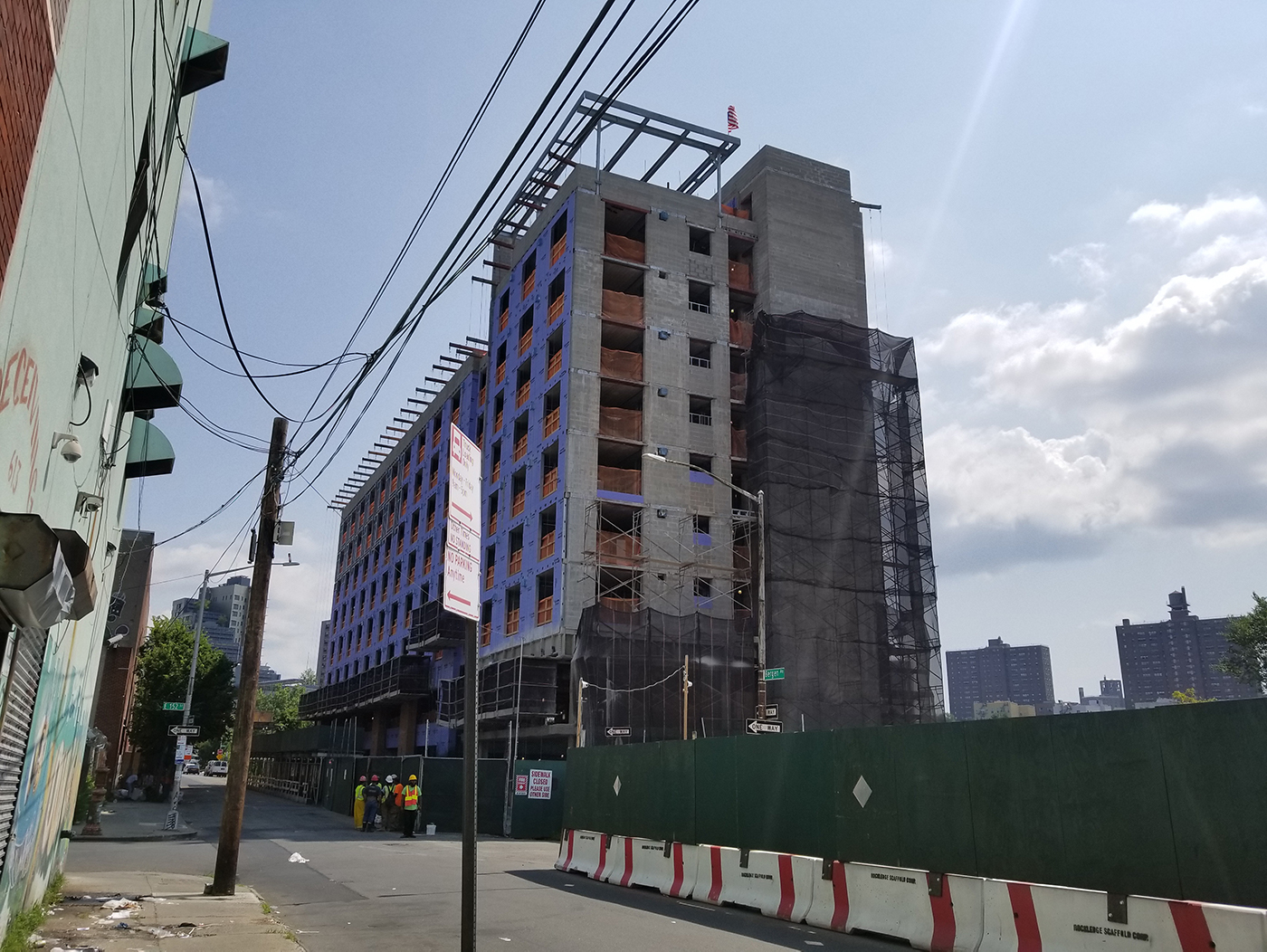 626 Bergen Avenue, the first building under construction, will be run by Breaking Ground and provide 160 units of supportive housing in the huge development that will provide apartments for very low income families to moderate and middle income households.
This development will change the face of The Hub and the Third Avenue corridor bringing thousands of residents in an area where there were none before.
As always, stay tuned with us to get the latest updates on this and all things Bronx.