UPDATE 6/26/2018 8:08PM
MURDERS ARE NOW UP 92.3% IN THE BRONX AS 6 MORE MURDERS WERE RECORDED IN THE WEEK ENDING 6/24/2018 FOR A TOTAL OF 50 MURDERS THIS YEAR SO FAR.
This is not your typical Welcome2TheBronx story but this is not your typical year in The Bronx.
For years we avoided reporting on crime since the mainstream media did an excellent job of always singling out the bad events that happened in our borough but we feel it irresponsible to not make mention of a disturbing statistic we noticed this week after several high-profile murders in our borough.
Murders are up by a shocking 92.3% in The Bronx as of June 24th according to NYPD crime stats compared to the same period last year. Overall NYC murders are up by 6.6% during this same period with Queens showing a 30% increase as well. Staten Island, Brooklyn, and Manhattan continue to register record drops in murders.
The 40th Precinct in The Bronx, which covers the gentrifying neighborhoods of Port Morris, Mott Haven and Melrose, has seen the largest jump with a 300% increase in murders.
Other Bronx precincts that showed an increase in murders this year are:
42nd Precinct +33%
46th Precinct +200%
48th Precinct +100%
52nd Precinct +50%
All other precincts either showed a drop or no change during this same period.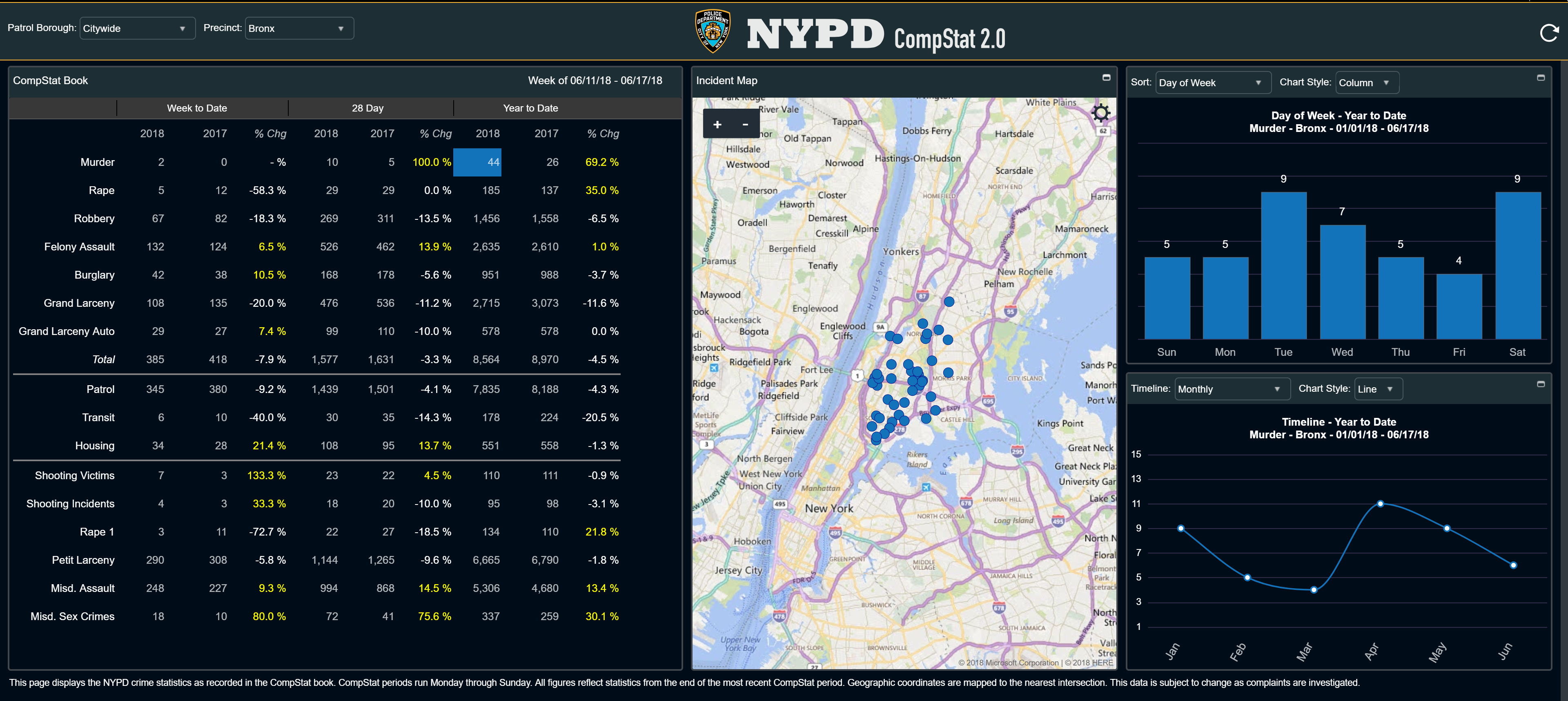 These numbers are not including the triple homicide in Castle Hill or the horrific murder of Lesandro "Junior" Guzman-Feliz, the 15 year old hacked to death after being dragged out of a bodega.
Last year The Bronx saw a historic drop in murders with only 72 murders but all that progress feels like it's been wiped out in a blink of an eye.
We must do better as a community. The violence has to end. We've been doing so well for so long with continued historic drops in murder and other crimes for it to turn around.
Let's all hope that this is just a simple blip and not a return of that which we all fear.
This is a topic we never thought we'd cover but alas we cannot remain silent.
Our mayor and elected officials along with the NYPD are failing us. This is not acceptable.