Congressman Joseph Crowley has written a letter to MTA chair, Joseph J. Lhota, urging that the agency prioritize and accelerate plans for four new East Bronx Metro North stations so that residents of the area have access to better options in this transit desert.
For over a decade, residents have been teased about getting four new stations located at Co-op City, Morris Park, Parkchester, and Hunts Point which would allow for a faster commute into midtown as well as points north into employment centers in Westchester County and Connecticut.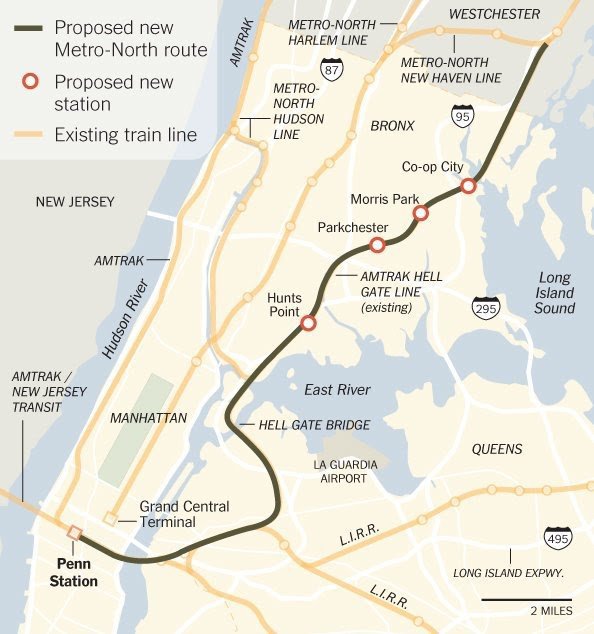 While Cuomo indeed has touted this expansion as a plan since 2014 and it has been included in the previous and current MTA Capital Program, Crowley urges that not only should it be included in the next but the time to make this a reality is now.
In a press release from Congressman Crowley's office it states:
"Despite the many benefits of bringing Metro-North to the East Bronx, the project has languished for more than a decade," wrote Chairman Crowley. "It is time to take concrete steps toward making this new service a reality. It's continued inclusion in the MTA's Capital Program is critical, as is an accelerated timeline for construction and completion. The residents of the Bronx have waited far too long."
For more than a decade, Chairman Crowley has been fighting to bring Metro-North to the East Bronx, which would vastly improve transportation options in the area and boost the local economy. The benefits of expanded service would be immense. Currently, residents can only access a single, overcrowded subway line with exceedingly long travel times. Demand for alternative transit options is on the rise in the Bronx, demonstrated by the fact that the borough saw an increase of nearly 800,000 subway riders between 2015 and 2016.
We agree with Crowley on this because we know all too well that our transit infrastructure is crumbling and our East Bronx residents are held hostage by lack of options.
The 6 line is overcrowded and express buses into Manhattan don't always cut it when your commute can be over an hour with traffic.
Perhaps given that this is an election year for Cuomo and he's facing heat from opponent Cynthia Nixon, maybe, just maybe, something will finally get done.
What we do know is that the MTA has to do right by the people of The Bronx.