When one thinks of Bronx sports, we tend to immediately think of basketball, baseball, and of course handball (fight me on that last one cuz that's a sport too!).
Lacrosse is rarely if ever on that list of sports kids in The Bronx play unless you're thinking of affluent areas like Riverdale and Fieldston with their $40k plus a year private schools.
But one teacher in The Bronx is bringing down those barriers and breaking those stereotypes in the Highbridge area of our borough.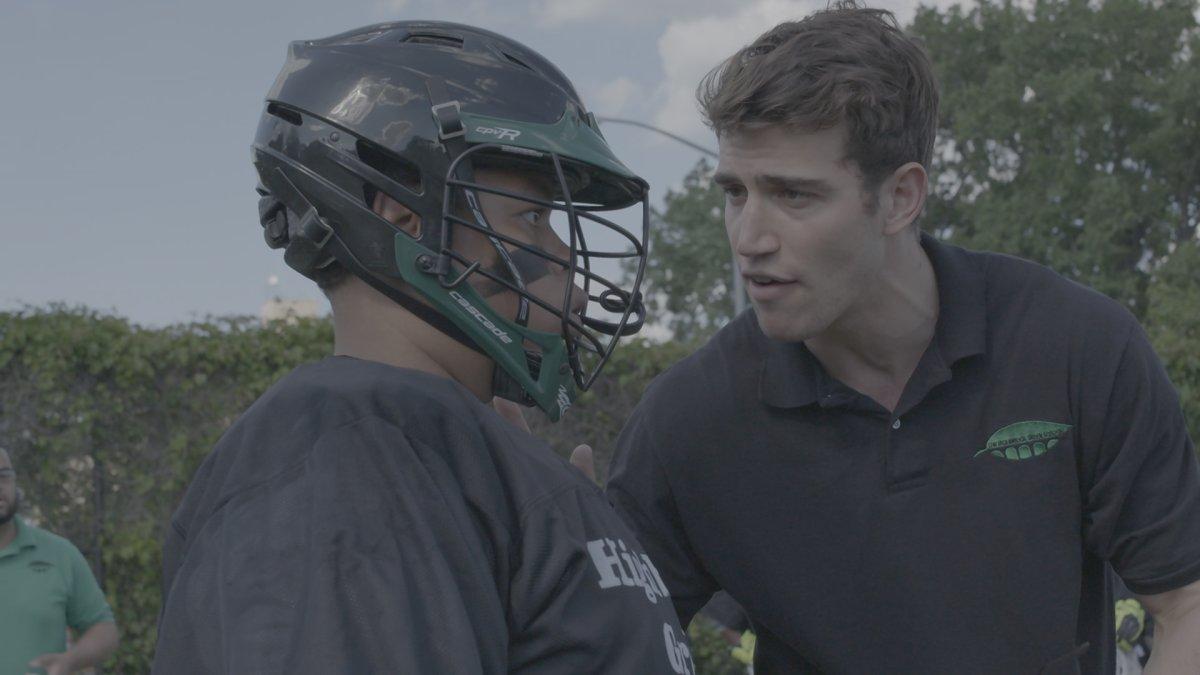 25 year old teacher Dan Leventhal, who grew up in Chappaqua (home of Hillary and Bill Clinton) up in Westchester), brought the game to Highbridge Green School back in 2016 with the hopes of providing these kids with another outlet leading them to better opportunities.
According to the New York Daily News:
"Instead of hanging out in the street and just leaving school and going to hang out and getting into not-so-good stuff, I knew I wanted to give them something to be passionate about," Leventhal said. "We have 40 guys now who are really into it, who have bought in. We have multiple study halls a week because they know if they're not passing their classes, they can't play."
Bronx Lacrosse is more than just an after-school clinic where Leventhal teaches kids how to throw and catch. It's a full-year program with a schedule of Middle School Athletic League games played at Randalls Island, some against more developed city programs. Through sponsorships, Bronx Lacrosse is also participating in weekend jamborees in Westchester and Connecticut against some of the best youth teams in the country.
"If you want to be a good lacrosse player, if you really want to experience the sport, you have to play against the best," Leventhal said.
Leventhal's players meet regularly all week for team practices, study halls and meetings. He said he is involved in their academic and home lives, and his program is strict and no-nonsense. It requires a commitment, and in exchange, students are given an opportunity to be part of a team.
Now these kids are not just playing a sport that may be a pathway to college for them and out of poverty but they are also improving their grades.
Leventhal now wants to replicate this program across the area with other schools but they need our help and you can do your part by making a donation to their non-profit which will help expand the program and reach more of our youth.
We know that education in The Bronx is not the best thanks the continuation of a Tale of Two Cities under the de Blasio administration despite his pledge to end inequalities.
Schools in The Bronx have less access to athletic programs than do wealthier school districts on Staten Island which really shouldn't be the case. Our kids deserve better but sadly since the Department of Education won't step up, it's up to us to help fund these programs.
You can make a donation and make sure you learn more about Bronx Lacrosse too.
Read the full story over at The New York Daily News.