150 units at 1903 West Farms Road at the 10-building Compass Residences have opened up for applicants eager to snatch up an "affordable" unit.
These residences are in a 15 story building that is part of this massive 10 building development and features a private courtyard for residents, a bike storage room, a community room, a laundry room, and even a fitness room.
The apartments are finished with stainless steal appliances and granite counter tops in the kitchens.
The rents are truly affordable with studios going for $865; one-bedrooms at $929; two-bedrooms at $1,121; and three-bedrooms at $1,289, however, in order to qualify for them, your income has to fall within the designated 60% AMI (Area Median Income) which is NOT the based on the median income of the neighborhood.
In order to qualify for these units, a 1 person household must make anywhere from $31,543 for studio or $33,806 for a 1 bedroom but make no more than $40,080 for either unit.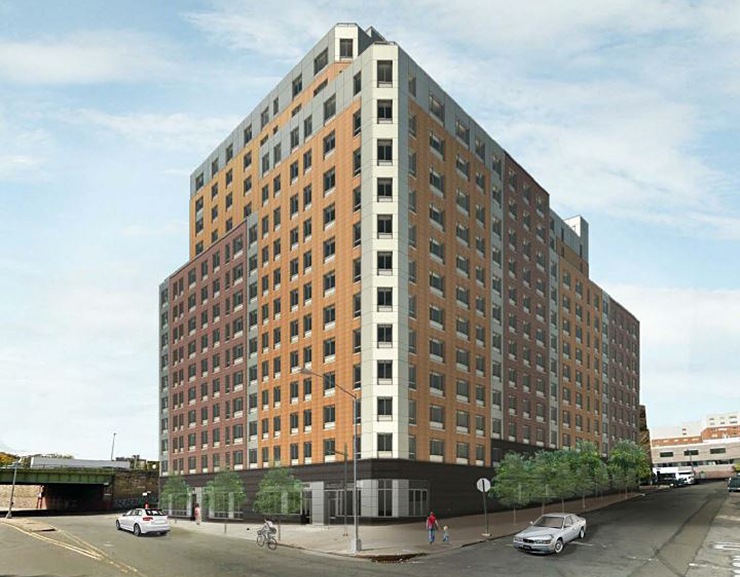 The median income for a single person in the area is $11,676 a year according to a recent study done by Curbed.
This places these units out of reach for the majority of residents in the area that are seeking relief from being rent-burdened.
According to Curbed's analysis, this these are the actual median incomes in the district:
1 person household – $11,676
2 person household – $25,317
3 person household – $31,999
4 person household – $38,477
5 person household – $41,546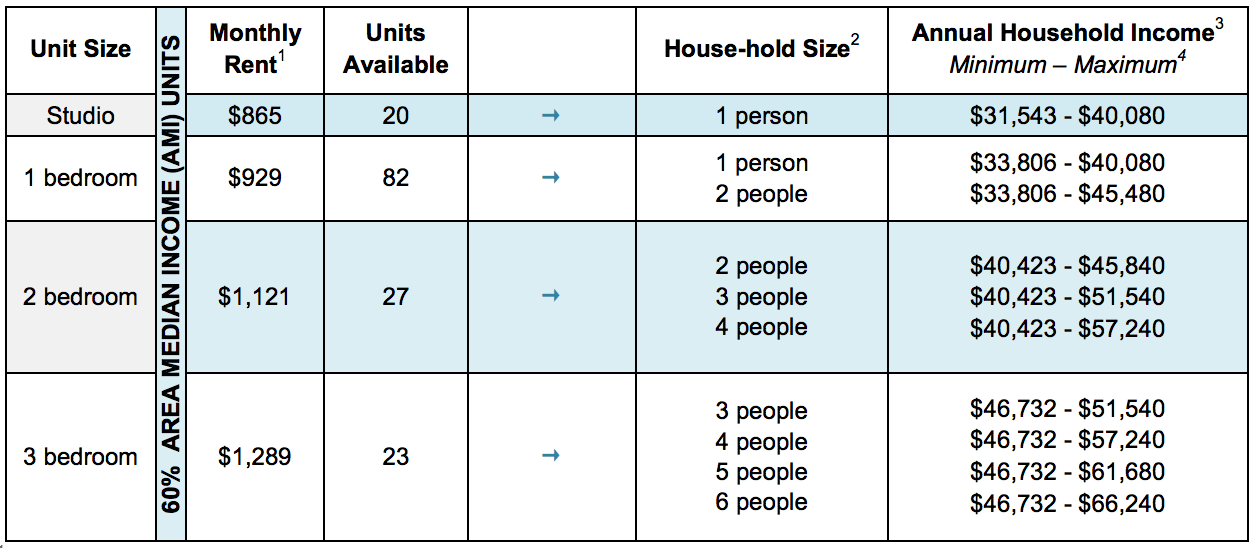 So that being said, if you live in Community Board 6, then good luck in actually getting an apartment there. The ultimate irony is that these units were constructed through the Extremely Low and Low Income Affordability Program but clearly there's nothing extremely low or low income about those figures.
If you want to apply, just head on over to NYC Housing Connect and do so or you can check out this PDF with all the details needed but it's really easier if you just do it at their website.