The West Bronx is on the verge of a huge make-over and city sponsored gentrification as the massive 90+ block Jerome Avenue Rezoning Plan inches closer to becoming reality.
Yesterday, New York City Council's Land Use Committee, chaired by Councilman Rafael Salamanca Jr of The Bronx, voted unanimously to approve the rezoning which now leaves it up to a full council vote most likely March 21st at 1:30PM according to Councilwoman Vanessa Gibson of The Bronx as reported by City Limits.
The city hopes that the rezoning will spur the creation of up to 4,600 units of housing which will flood The Bronx with tens of thousands of new residents to meet demands of an ever-growing city.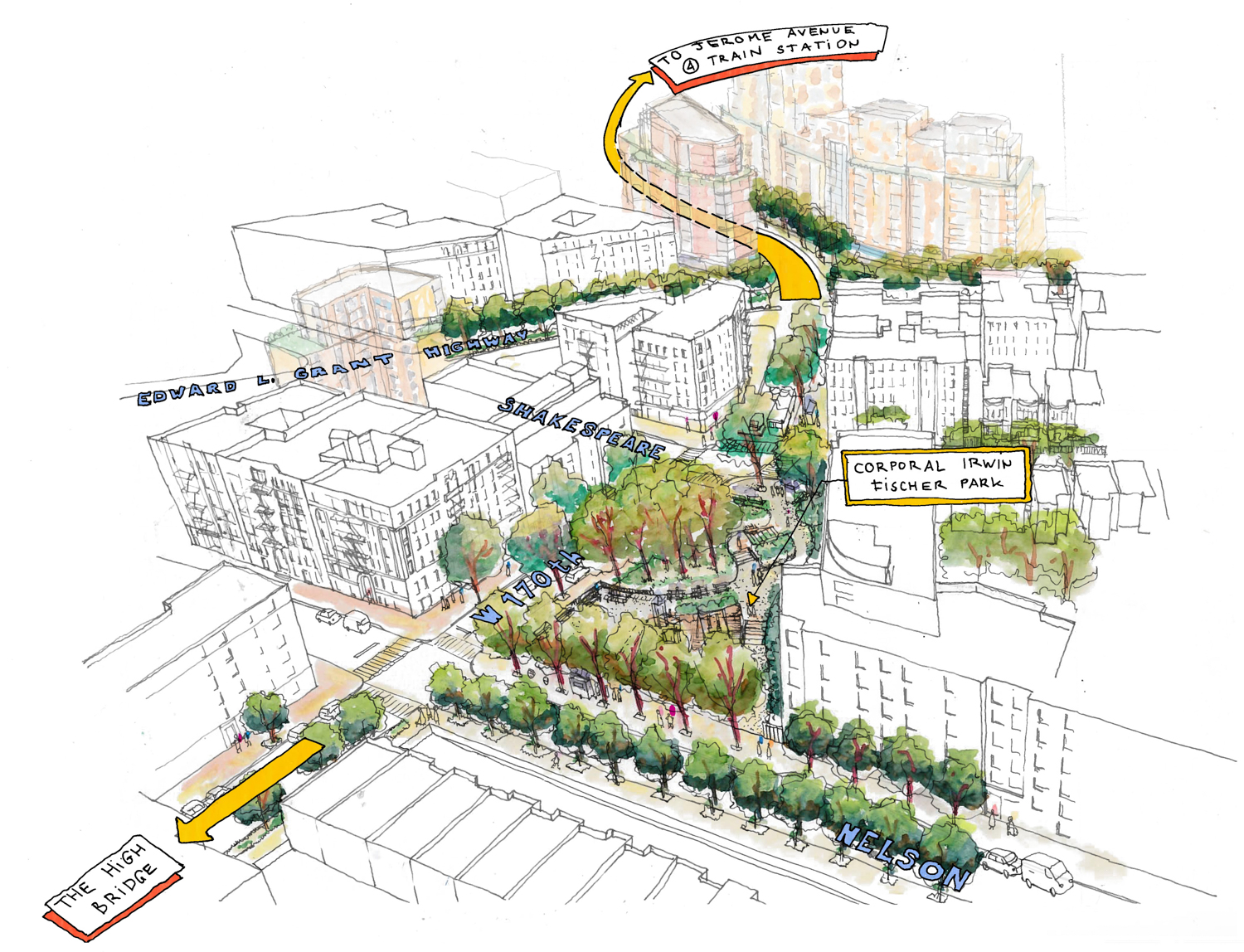 But what of the people who live in the area who need affordable housing now? What of the people who live along Jerome Avenue in an area defined as one of the most rent-burdened areas of the region as well as some of the highest rates of families facing homelessness?
We have been writing for years now that Mayor de Blasio's "affordable" housing program is a scam that doesn't address the needs of those who truly need affordable housing.
Just this week Curbed released an in depth analysis of just how these developments tend to leave out local residents.
The rezoning would allow more commercial and residential construction along the avenue, which is lined with auto shops, dollar stores and hair salons. The de Blasio Administration says it wants to revitalize the area and bring more housing, especially affordable housing, to the community. 

Like other neighborhood rezonings, the plan is controversial: some residents and activists worry that rents will spike, forcing out current residents and businesses. Auto shop workers say they've already been squeezed out of places like Willets Point, and there aren't many industrial areas left for them to move to.
But Councilwoman Vanessa L. Gibson argues the rezoning will come with major improvements. "Today's vote is major progress for the Bronx," she said, noting that the borough has suffered from "decades and decades of disinvestment." 
But we ask progress for who? We're not against development and progress but it shouldn't come at the expense of business owners and local residents.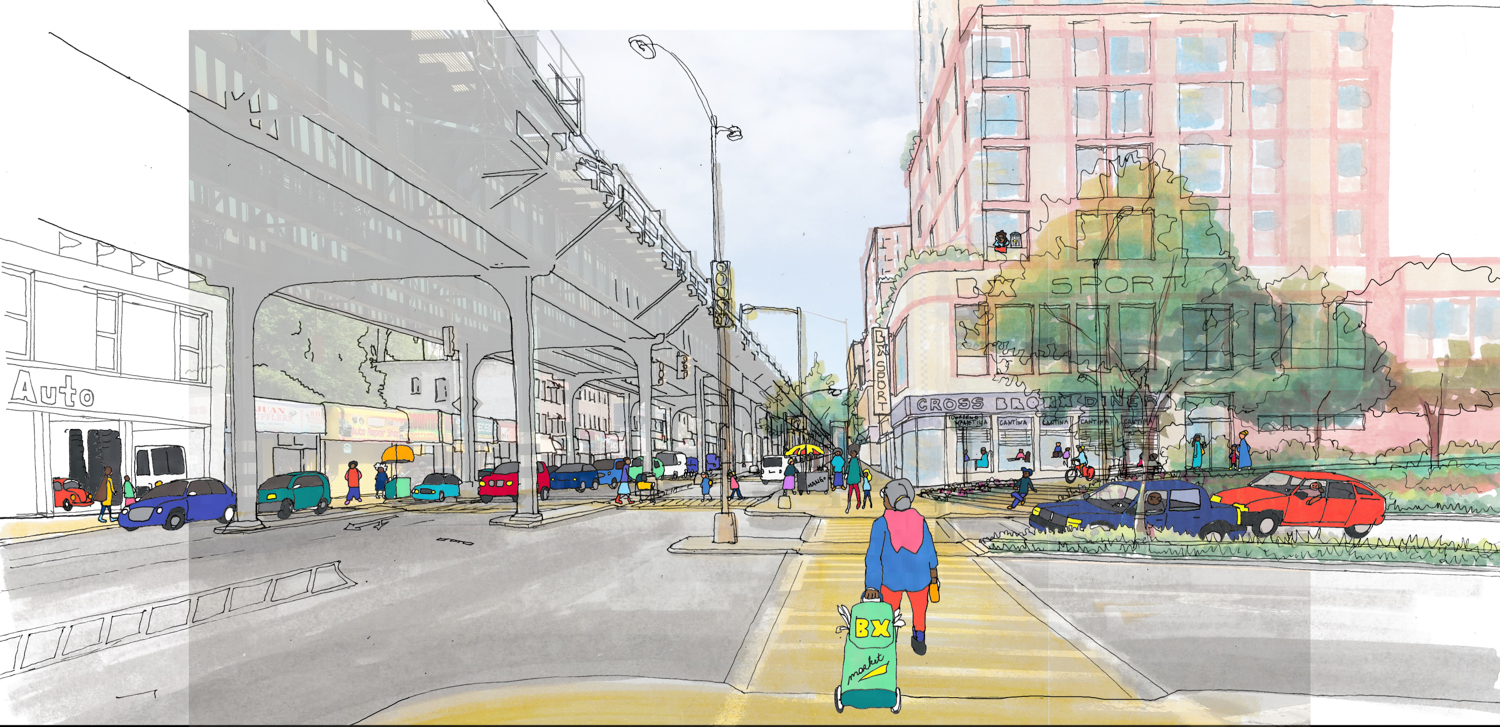 City Limits writes:
The roughly three years of discussions leading up to this week's vote have been contentious, with members of the Bronx Coalition for a Community Vision, an alliance of residents, tenant and community organizations, unions and others, expressing concerns that the rezoning would spur the market and cause the displacement of Jerome Avenue's auto-businesses and the area's low-income residents.  
Others, particularly some community board members who voted in favor of the rezoning with conditions, have argued that the development plan must come with significant investments in the long-neglected neighborhood, especially new schools to relieve existing overcrowding and accommodate new families.
 
Notably, Gibson and Cabrera were successful in pushing the School Construction Authority for two new schools, each with 458 seats. One will be located at 2355 Morris Avenue, a city-controlled site in District 10, while another will be located in District 9; the location is still being determined.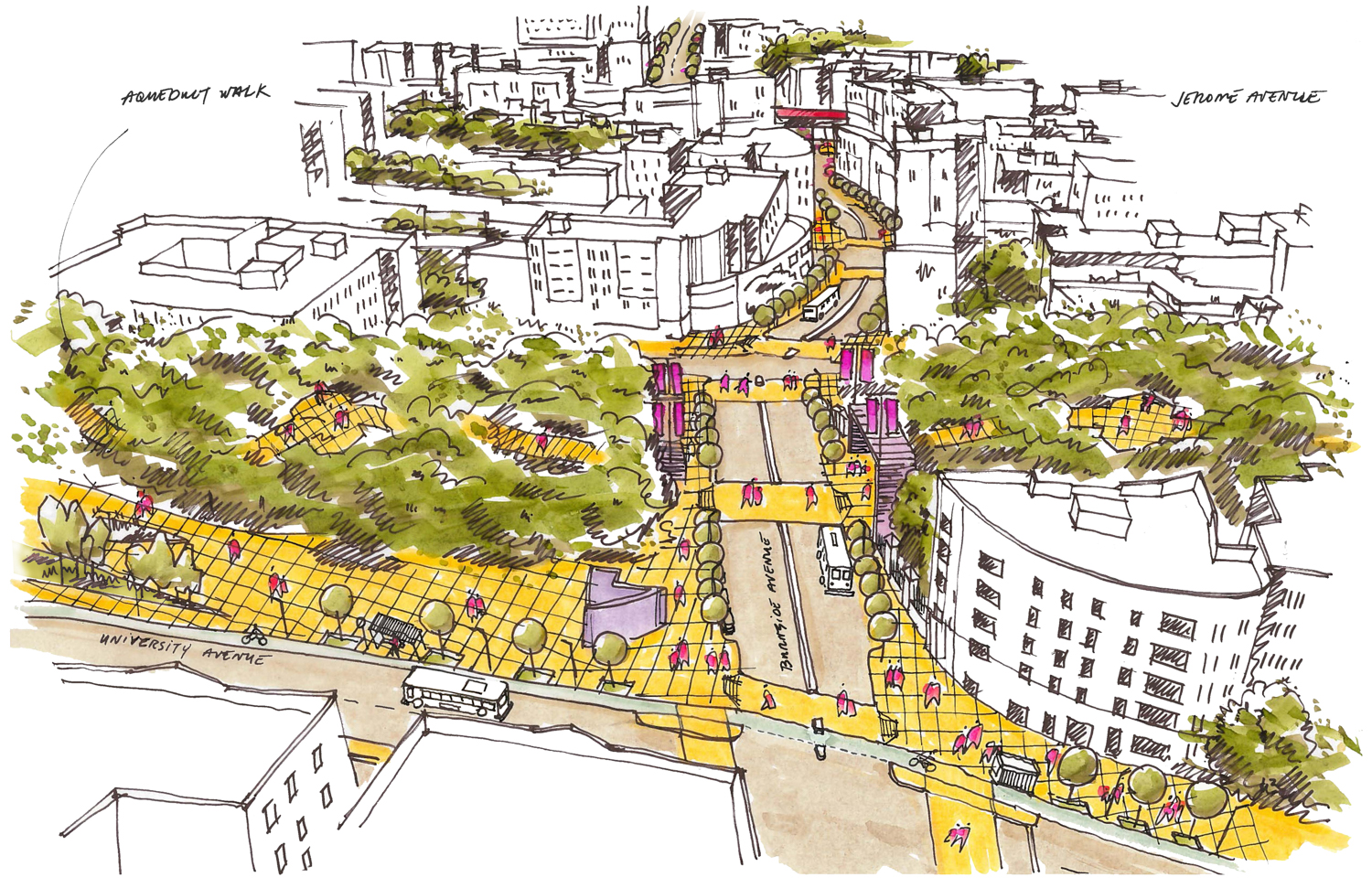 Gibson also announced the preservation of 2,500 units of existing affordable housing over the next two years (up from the administration's November commitment of 1,500 units), a $1.5 million fund to help auto-businesses relocate, the hiring of a workforce network coordinator, investments in parks, and more. The councilmembers are also launching two task forces, one on public health and another on "local hiring and responsible contracting."
And where will these businesses go? The city has already chased the auto-businesses out of Willets Point in Queens and into Hunts Point which eventually failed so now we're chasing our own autoworkers out of The Bronx? These are solid middle class jobs and small businesses putting foods on their table, paying mortgages on homes and putting kids through school and college.
David Cruz over at Norwood News wrote a critical piece on the rezoning where he writes:
The potential casualties of the rezoning are the existing auto industry that lines Jerome Avenue. Born out of a policy to put affordable housing above everything else, the city's proposal will change zoning distinctions at where automotive shops do business, revising the distinction from commercial to residential effectively putting them in the line of fire for displacement. An August 2017 report by BxCCV notes that the "introduction of housing will displace auto businesses in these areas, as property owners can receive a significantly greater return on their investment for residential uses."
Yes, the affordable housing stock will increase along Jerome Avenue with the intent of keeping the housing market affordable. But Tom Angotti, an urban planner, retired professor of urban planning at Hunter College, and author of "Zoned Out," a book on rezonings, notes that's not always true. Market forces will dictate and cause a speculative jump in land values and rents along Jerome Avenue, where two-thirds of the units are rent-stabilized and vacancy rates are lower than New York City's average.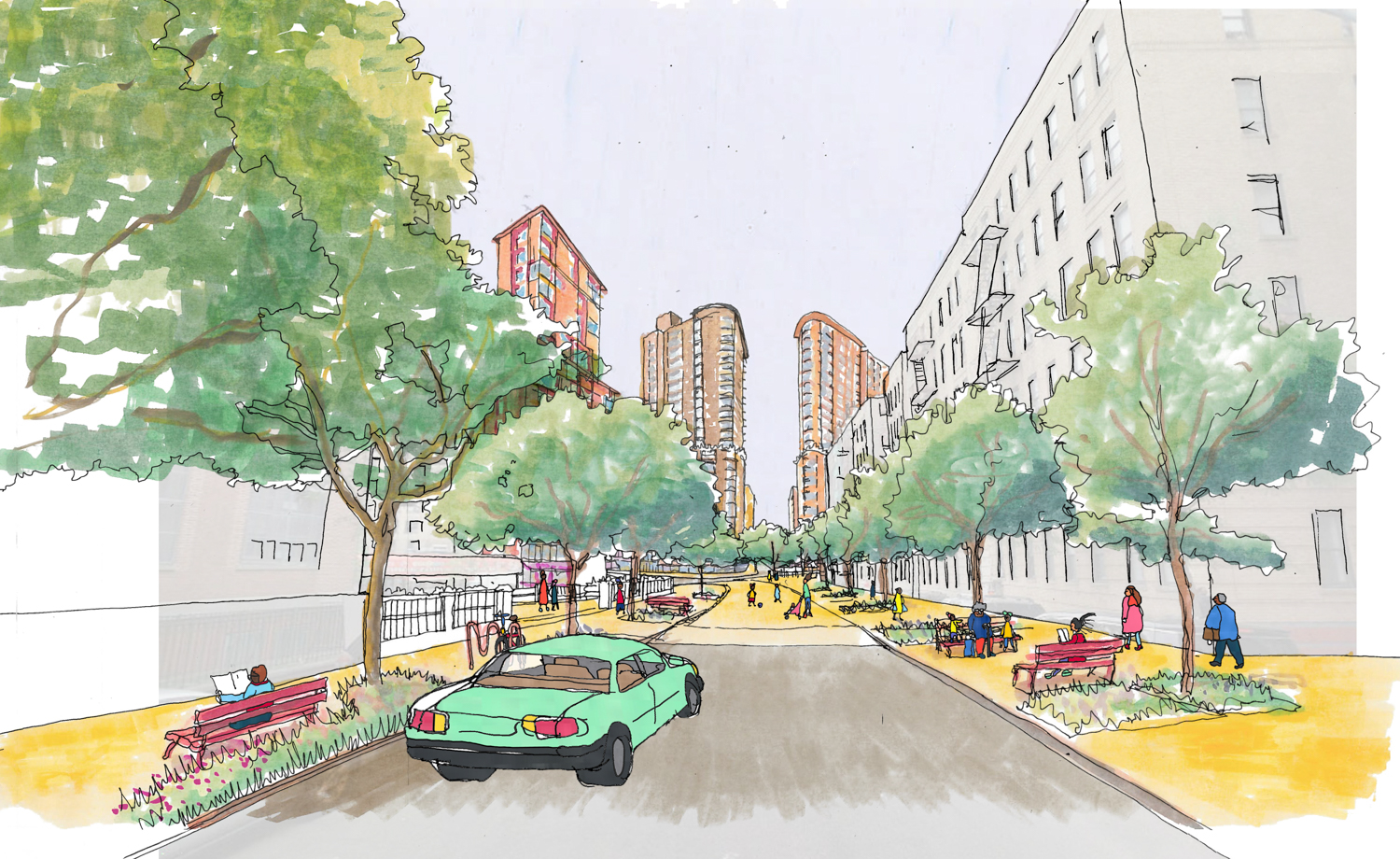 Cruz further illustrates the nail in the coffin coming to The Bronx:
This paradox happened in Greenpoint-Williamsburg following the 2005 rezoning. There, thousands of Hispanic families fled while white families began to settle. This came even as nearly 10,000 housing units were built, which included affordable housing. Median incomes rose from $46,255 to $71,325, a 65 percent jump, from 2002 to 2013.
"[T]he increase in development potential led landlords to buy out or evict tenants, while homeowners in affordable units were enticed to leave. And then the affordable units that were built weren't truly affordable to most local residents. And many of the promised affordable units were not even built," said Angotti in an email. 
Back on Jerome Avenue, the city admits that their rezoning proposal "could" result in 4,000 affordable units. In its Draft Neighborhood Plan updated in October 2017, the city also admitted that only 1,000 of the 4,000 affordable units earmarked for construction will ultimately remain affordable, opening the door for increases.
So there you have it. Even the city acknowledges that this "affordability" promise would only be temporary.
Neighborhoods can be revitalized without having to gentrify them. You can achieve lower crime rates, better schools, higher quality of life outcomes, access to green space, better health outcomes without displacing residents which this rezoning, not if, but when it is approved later this month will do.