UPDATE 5:53PM: 5 Service has resumed normal service.
With winds up to 70mph and flooding from the Nor'easter battering The Bronx and the region, transportation is down all across the area.
The 5 train service between E 180th Street and Dyre Avenue remains suspended after a tree fell across the tracks this morning.
A similar situation caused an outage along Amtrak between DC and Boston, subway lines are a mess and the flights are grounded at area airports.
Video below by the Breen Brothers shows a downed tree on Shore Road in Pelham Bay Park just south of 15 Shore Road
Meanwhile, thousands are without power in the borough mostly in the East Bronx neighborhoods of Throggs Neck, Country Club, City Island and a few outages in Morris Park, Wakefield and other Northeast Bronx areas according to Con Ed's outage map.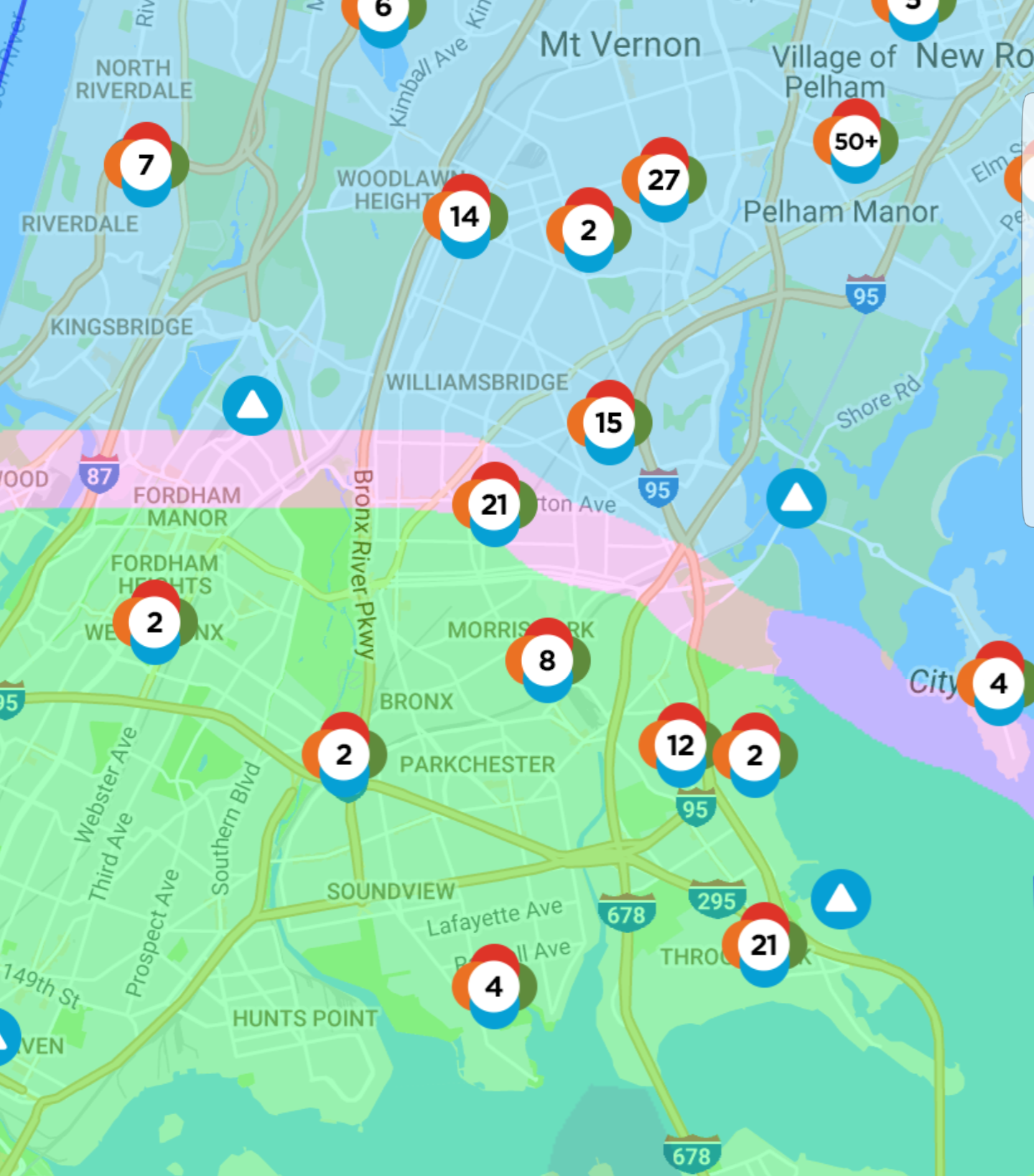 How are things looking in your neighborhood? Be safe!