Only in The Bronx is a beloved landmark building, PS 31 aka the Castle on the Concourse, allowed to go into disrepair to the point that the city demolished it despite disapproval from NYC Landmarks Preservation Commission and community outcry.
Now, the New York City Council has approved the construction of a 27 story (Department of Buildings states 28 stories) "affordable" housing tower which will rise at the site and will be the tallest building on the Grand Concourse surpassing the residential cooperative Executive Towers which has held that title for over half a century.
See images from inside PS 31 before it was demolished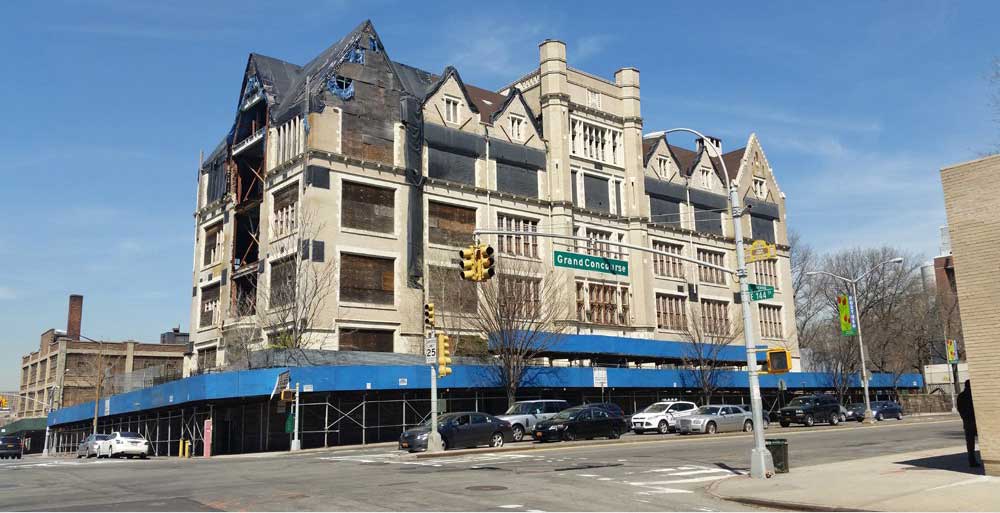 Located in the Lower Concourse area of Mott Haven, which was rezoned in 2009 to allow for residential building and higher density, the new building will have 277 units for households making 30% to 100% of the mythological Area Median Income aka the AMI which doesn't reflect the actual the true median income of the neighborhood.
This leaves out a significant portion of the population who desperately need affordable units but sadly won't qualify due to income restrictions.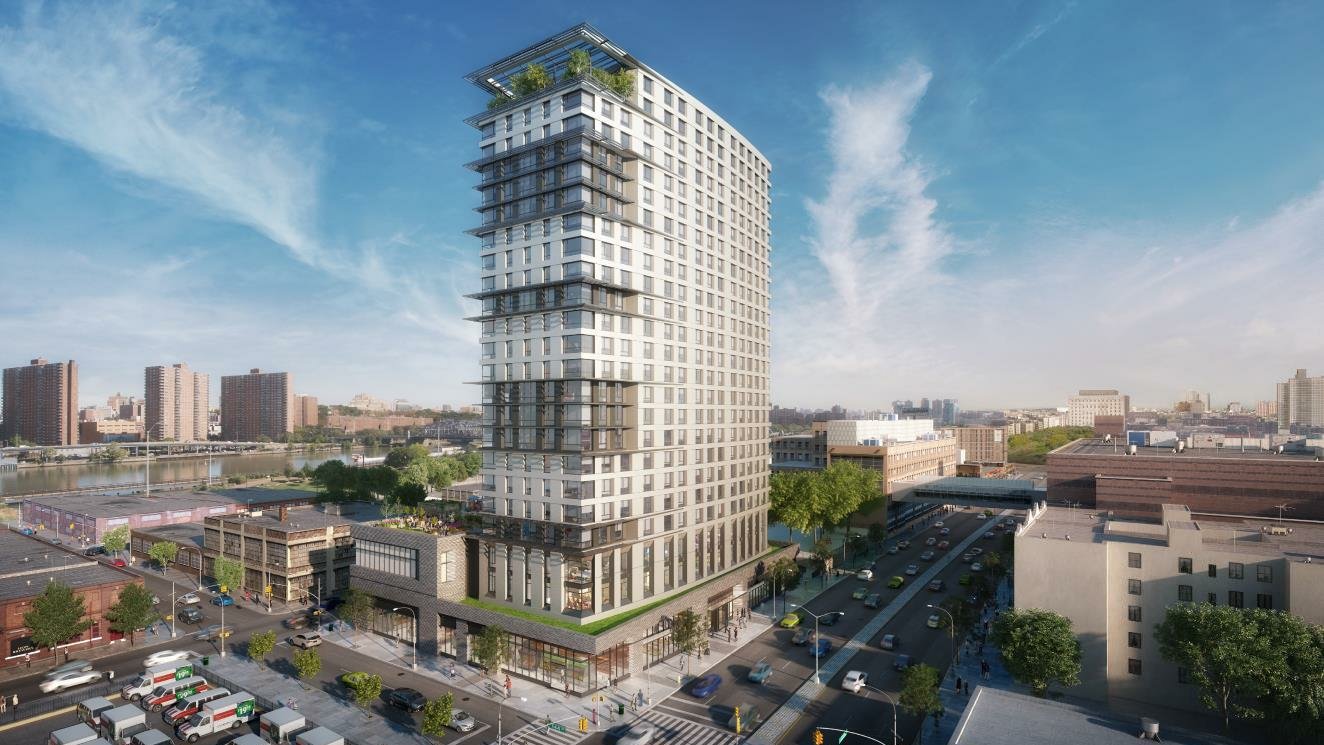 A number of units will be permanently "affordable", however, an exact number has yet to be released to the public.
According to a statement issued by Councilman Rafael Salamanca Jr, who's district covers the site, the development will have 277 units which is up from 241 originally reported 2 years ago.
The development will also house a clinic and a grocery store as well as a charter school.
As part of the original deal, architectural elements of the old PS 31, which were salvaged during its demolition, will be incorporated into the new structure.
The building itself will be constructed utilizing passive housing standards which deliver some of the highest energy efficient construction standards.
According to CityRealty:
"The 300,000-square-foot development will become the largest Passive House in the country when it opens in 2020 until it is usurped by Sendero Verde shortly after. The building is projected to consume 30 percent of the energy of a traditional housing development. Aside from a highly-insulated, "airtight" building envelope that will provide the bulk of energy savings, there will be a vegetated roof deck, solar shading, solar panels, cogen power generation, and an energy recovery system."
No timeline has been set for start and completion date of this project.